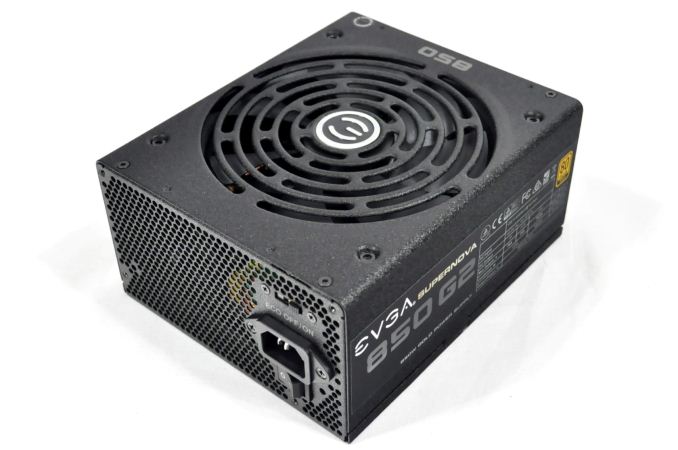 Introduction
Diversification is the natural course for a growing company, especially if they reach the point where they cannot grow any further within their target markets, which often happens when markets become saturated. As you might expect, most of the larger graphics card manufacturers have been trying to diversify into other markets lately, as the profit margins continue to diminish and competition is becoming brutal. A few weeks ago, we had a look at XFX's effort to enter the chassis market with a gaming mid-tower case. Today, we are reviewing EVGA's effort to deliver a high performance power supply, the Supernova 850 G2. This isn't EVGA's first PSU, as they first started shipping PSUs over a year ago, but they're still a relative newcomer to the PSU scene.
While naming a power supply after an exploding star may not be the most sensible choice, the Supernova 850 G2 is based on the very popular Superflower Leadex platform, so we are off to a good start here. It features an 80 Plus Gold efficiency certification and, as its name suggests, the rated maximum continuous power output of this particular model is 850 Watts. Pay attention to the details however, as this unit's maximum power rating is at an ambient temperature of 50 °C. Other notable features of this particular model include an "ECO thermal fan control" and a ten-year warranty, all for $129.99 after rebate. Sounds too good to be true? Read on to find out more about the quality, performance and features of the Supernova 850 G2.
Power specifications (Rated @ 50 °C)
AC INPUT
100 - 240 VAC, 10A, 50 - 60 Hz
RAIL
+3.3V
+5V
+12V
+5Vsb
-12V
MAX OUTPUT
24A
24A
70.8A
3.0A
0.5A
120W
849.6W
15W
6W
TOTAL
850W
Packaging and bundle
EVGA supplies the Supernova 850 G2 inside a large, aesthetically plain cardboard box. All of the unit's major specifications and features are printed on the rear of the box. The PSU is well protected with a combination of polyethylene foam and cardboard pieces.
Inside the box, we find a bag for the modular cables, five long Velcro strips for cable management, black mounting screws, and a typical AC power cable. EVGA also supplies a jump-start ATX connector that may be used to start the PSU without a motherboard, a perhaps unusual but welcome addition to the bundle of the power supply (this can be useful for doing things like running a Bitcoin ASIC, bleeding a water block, or anything else where you need to power on the PSU without booting a PC).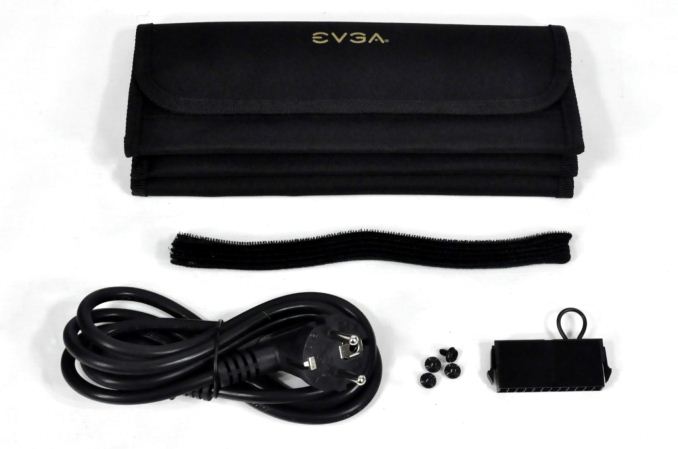 The Supernova 850 G2 is a fully modular unit, meaning that every single cable is detachable, including the main ATX cable. For improved aesthetics, EVGA ditches the color-coded wires for all-black wires; however, they are not using ribbon-like black cables without sleeving but normal free wires wrapped in black sleeving instead.