Metro: Last Light
As always, kicking off our look at performance is 4A Games' latest entry in their Metro series of subterranean shooters, Metro: Last Light. The original Metro: 2033 was a graphically punishing game for its time and Metro: Last Light is in its own right too. On the other hand it scales well with resolution and quality settings, so it's still playable on lower end hardware.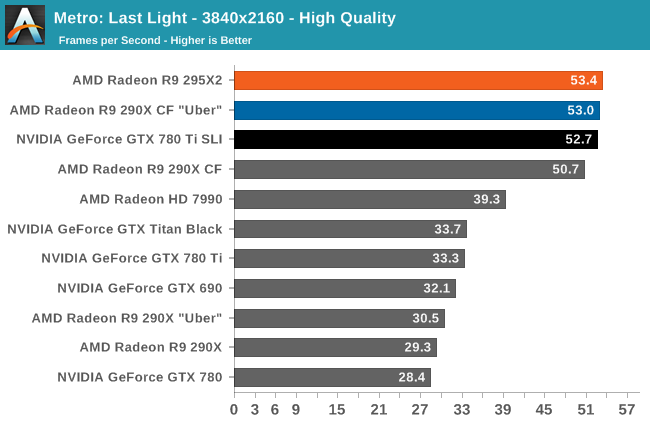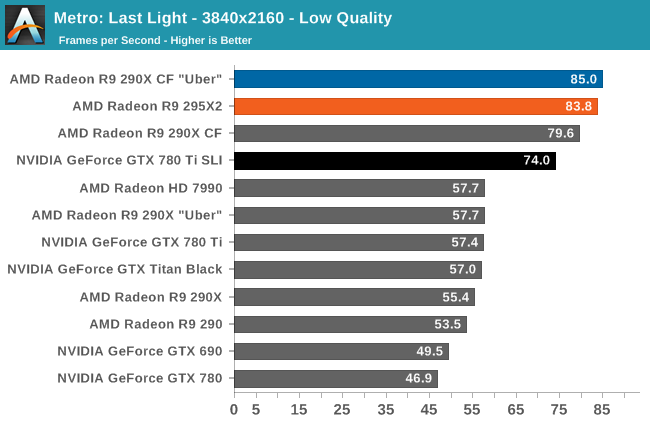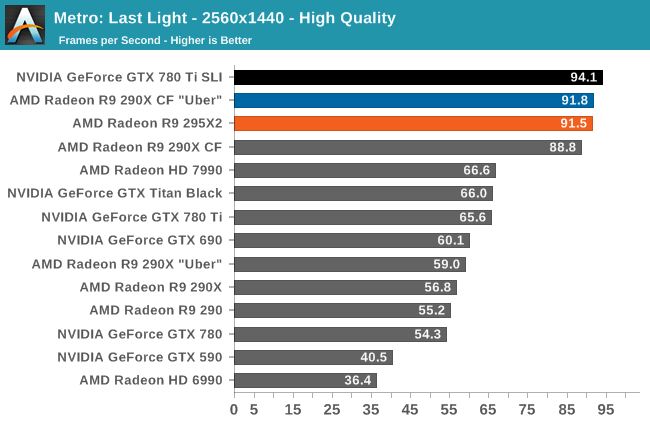 Our first gaming benchmark pretty much sets the tone for what we'll be seeing in this review. In building the 295X2 AMD set out to build a single card that could match the performance of the 290X "Uber" In Crossfire, and that is exactly what we see happening here. The 295X2 and 290XU CF swap places due to run-to-run variation, but ultimately both tie together, whether it's above the GTX 780 Ti SLI or below it.
As we've already seen with the 290X, thanks in part to AMD's ROP advantage, AMD's strong suit is in very high resolutions. This leads to the 295X2 edging out the competition at 2160p, while being edged out itself at 1440p. None the less between AMD and NVIDIA setups this is a very close fight thus far, and will be throughout. As for Metro, even at the punishing resolution of 2160, the 295X2 is fast enough to keep this game going at above 50fps.