Crysis: Warhead
Up next is our legacy title for 2013/2014, Crysis: Warhead. The stand-alone expansion to 2007's Crysis, at over 5 years old Crysis: Warhead can still beat most systems down. Crysis was intended to be future-looking as far as performance and visual quality goes, and it has clearly achieved that. We've only finally reached the point where single-GPU cards have come out that can hit 60fps at 1920 with 4xAA, never mind 2560 and beyond.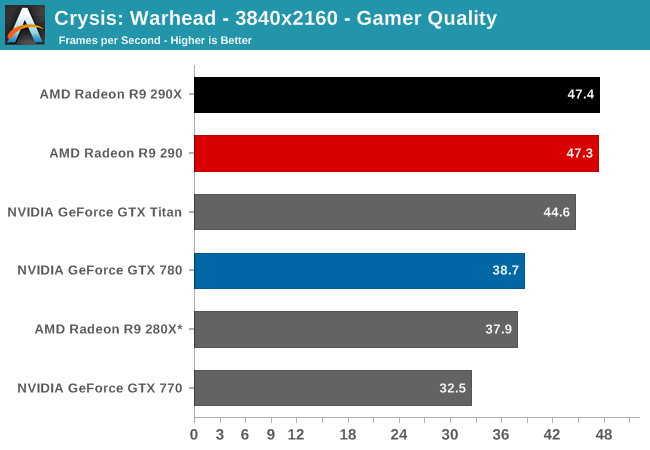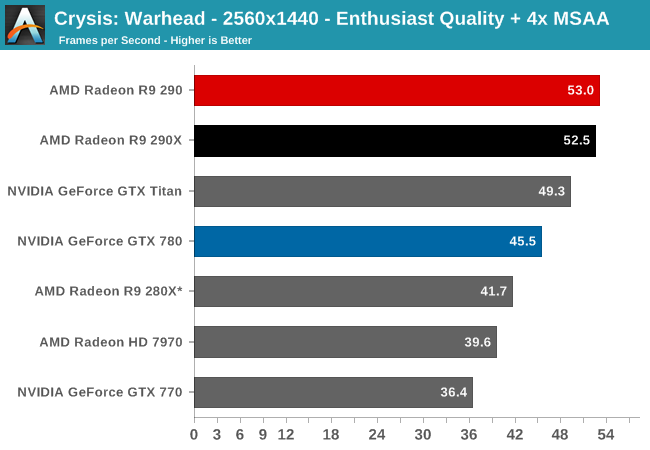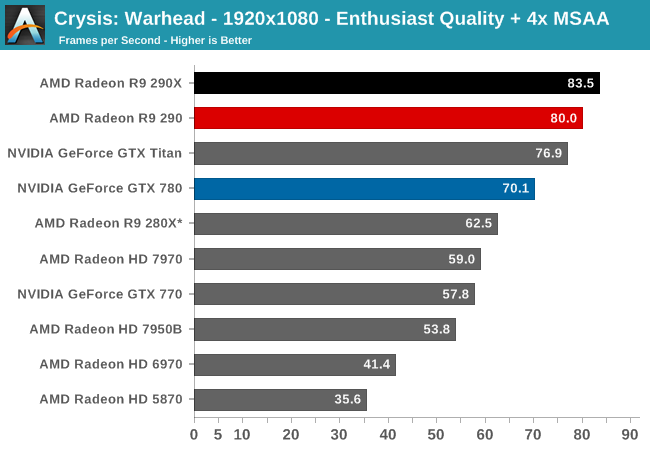 Unlike games such as Battlefield 3, AMD's GCN cards have always excelled on Crysis: Warhead, and as a result it's a good game for the 290 right off the bat. Furthermore because the 290X throttles so much here, coupled with this game's love of ROP performance, the 290 actually beats the 290X, if only marginally so. .5fps is within our experimental variation (even though this benchmark is looped multiple times), but it just goes to show how close the 290 and 290X can be, and furthermore how powerful the higher average clockspeeds can be in ROP or geometry bound scenarios. Graphics rendering may be embarrassingly parallel in general, but sometimes a bit narrower and a bit higher clocked can be the path to better performance.
Meanwhile because the 290 does so well here, it makes for another sizable victory over the GTX 780, beating it by 16%. Further down the line the GTX 770 is beaten by 46%, and the 280X by 27%.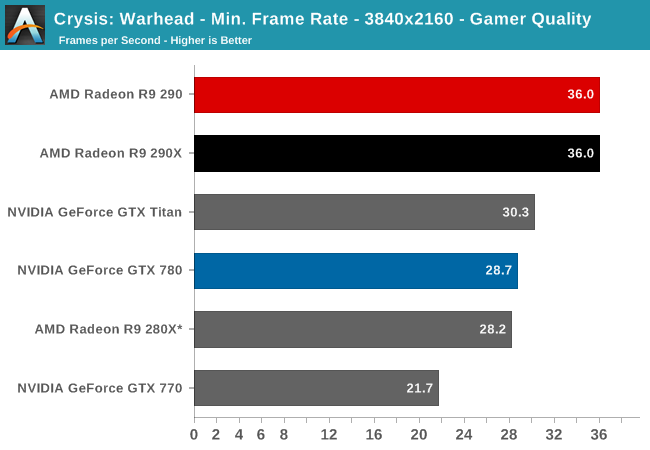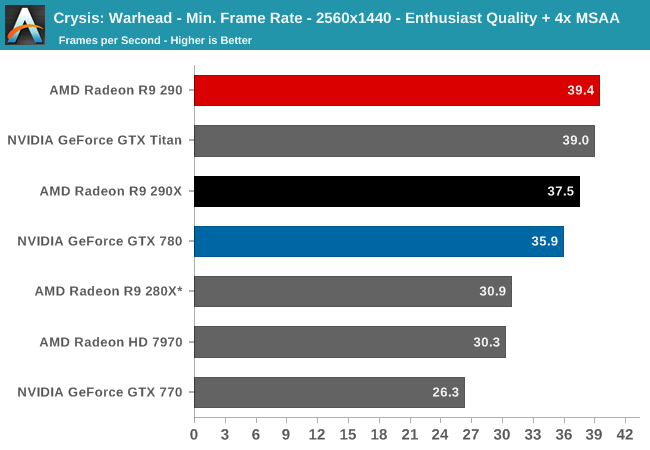 Moving on to our minimum framerates, the 290 actually extends its lead over the 290X. Now minimum framerates aren't as reliable as average framerates, even in Crysis, so our experimental variation is going to be higher here, but it does once again show the advantages the 290 enjoys being clocked higher than the 290X under a sustained workload. Though on the other hand the GTX 780 catches up slightly, closing the gap to 10%.