Hawaii
Thanks to the further proliferation of 8Gb GDDR5 memory modules, we've seen an uplift over the last few months with the memory capacity of professional graphics cards. For the professional graphics market this is always a welcome development, as datasets are already massive and always growing, especially in the content creation field. Due to various technical considerations – primarily a larger memory bus – over the past generation AMD has traditionally offered the highest capacity professional graphics cards, with the current FirePro W9100 topping out at 16GB. More recently, last month NVIDIA surpassed AMD with the launch of the 24GB Quadro M6000. However this week in advance of the 2016 NAB Show, AMD is firing back and retaking the top spot with their own capacity...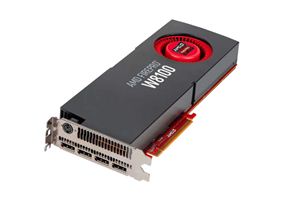 Following up a little less than 3 months after the launch of their new flagship professional graphics card, the FirePro W9100, AMD is back once again this week to...
5
by Ryan Smith on 6/23/2014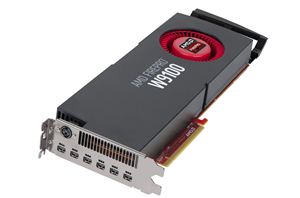 Kicking off this week is the 2014 NAB Show, the National Association of Broadcasters' annual trade show for broadcast content and technology. The NAB Show is often a launch...
20
by Ryan Smith on 4/7/2014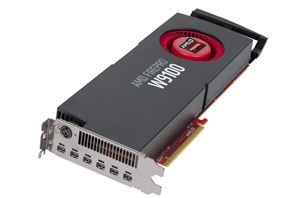 In what's proving to be a busy week for GPU news, AMD has just wrapped up their webcast announcing their next flagship FirePro product. Dubbed the FirePro W9100, AMD's...
32
by Ryan Smith on 3/26/2014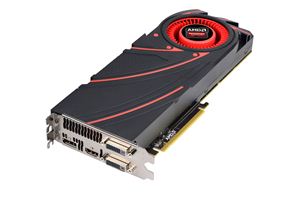 Launching today is AMD's Radeon R9 290, the obligatory lower-tier part for AMD's new flagship video card lineup. Making the usual tradeoffs for a lower-tier part, AMD is cutting...
295
by Ryan Smith on 11/5/2013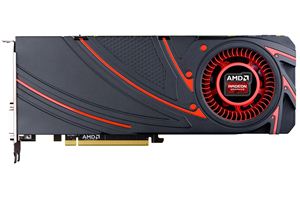 Launching today is AMD's Radeon R9 290X. The 290X is not only the fastest card in AMD's 200 series lineup, but the 290 series in particular also contains the...
396
by Ryan Smith on 10/24/2013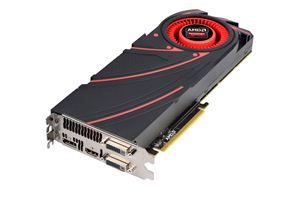 As something of a counter-event to NVIDIA's gaming showcase taking place in Montreal, Canada this week, AMD has organized an early, brief reveal of their forthcoming Radeon R9 290X...
90
by Ryan Smith on 10/17/2013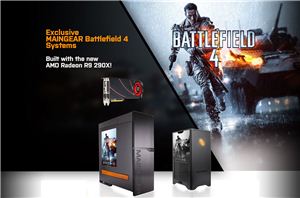 During the past week, AMD revealed their new R7 and R9 desktop GPUs, which mostly consist of rebranded 7000-series parts (e.g. the R9-280X). The one exception is the R9-290X...
20
by Jarred Walton on 10/9/2013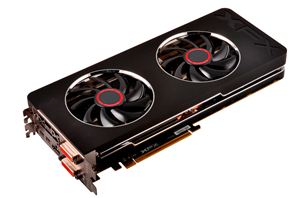 After being announced back at AMD's 2014 GPU Product Showcase, today AMD is finally launching the Radeon 200 series. Today we'll be looking at the new series in detail...
151
by Ryan Smith on 10/8/2013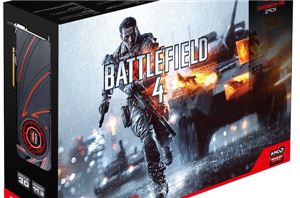 Hot on the heels of AMD's 2014 GPU Product Showcase, along with details of the upcoming 2x0 AMD GPUs being launched, AMD was coy about the headline product, the...
61
by Ian Cutress on 10/3/2013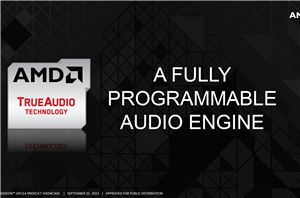 As part of today's public session for AMD's 2014 GPU product showcase, AMD has announced a new audio technology for some of their upcoming GPUs. Dubbed TrueAudio, Although technical...
62
by Ryan Smith on 9/25/2013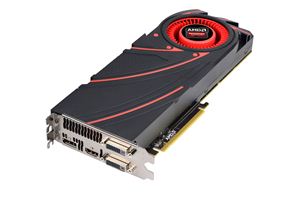 At AMD's 2014 GPU Product Showcase, AMD has just announced their upcoming next generation product lineup. In an unusual move they're announcing a complete top-to-bottom of products at all...
72
by Ryan Smith on 9/25/2013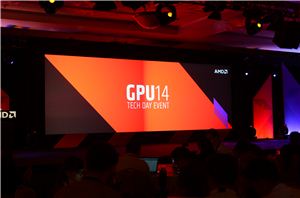 We're seated for the start of AMD's 2014 GPU product showcase. We're expecting to see new GPUs from AMD, along with updates on Crossfire, Eyefinity, and AMD's Linux driver efforts.
60
by Ryan Smith & Anand Lal Shimpi on 9/25/2013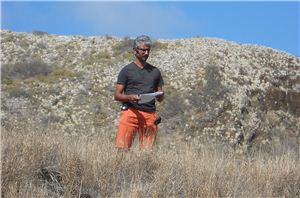 We're here at Kapolei, Hawaii in preparation for tomorrow's AMD product showcase. While the bulk of AMD's announcements will be centered around that and NDA sessions to follow, AMD...
30
by Ryan Smith on 9/24/2013