In one of the most "interesting" moves I've seen in the mobile market, MSI has equipped their GX60 gaming notebook with an HD 7970M...paired with an AMD A10-4600M APU. Curious to see how the combination would stack up against the Intel i7-3720QM + HD 7970M combination used in AVADirect's Clevo P170EM, I ran some quick benchmarks and put together a video of Batman: Arkham City showing the systems running side by side. First, here's the video link:
Not surprisingly, the Ivy Bridge solution walks away from the Trinity laptop when we turn down the details a bit, but at maximum quality the two solutions appear relatively close. The issue is that while average frame rates may be close in some cases, minimum frame rates often tell the real story. There are points in the above video where Trinity falls to sub-30 FPS for a second or two at a time, which can be very noticeable in gameplay.
Anyway, I'm curious: are you interested in more videos like this? It takes a lot more time than a simple reporting of a benchmark number, but if there's enough demand for it I'll be happy to oblige. I should also note that there are some titles where the Trinity and Ivy Bridge notebooks are fairly close in performance (at maximum detail at least), while other titles are even more in favor of a faster CPU (e.g. Skyrim). Regardless, the full review of the MSI GX60 will be forthcoming.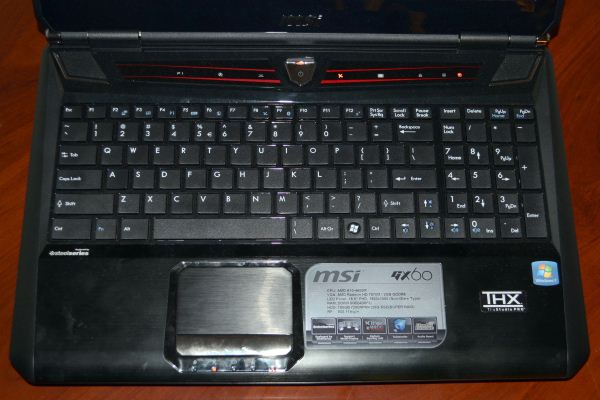 Pricing for the GX60 is the one area where MSI looks to beat Intel HD 7970M offerings. The base model comes with a 750GB hard drive, 8GB RAM, A10-4600M, and of course the HD 7970M. Right now (if it's in stock), you can get that configuration for around $1200. Our particular unit takes yet another odd approach by including a 128GB RAID 0 SSD set for the OS and apps, which might sound appealing until you realize they're using SanDisk U100 drives (not exactly the fastest SSDs around); we're not sure what pricing is for this particular configuration. AVADirect's P170EM by contrast is priced at $1519, with a $100 off coupon available at the time of writing. That will get you an i7-3630QM and the 7970M, so for about $150 to $200 extra, for gaming purposes we recommend most users go that route.