Electrical devices participating in home automation systems have to be integrated with some sort of communication protocol. These protocols may operate over powerline, RF or a combination of both. Some of these protocols are open standards, while others are proprietary (either belonging to a systems manufacturer or a silicon vendor). In this section, we will take a look at some of the major home automation options available to consumers.
Infrared Remote Control:
Infrared (IR) remote controls can be considered as the precursor of modern HA technologies. However, they are mainly used for point-to-point control flow. There is no bi-directional information exchange. Even though universal remotes have been around for a long time, their line of sight issues and non-interchangeability prevent them from being considered in the home automation space.
X-10:
True HA technologies require a HAN (home area network) where line of sight is not an issue and it is possible to have information flow in either direction. In the late 1970s, X-10 was developed as an international and open industry standard for home automation communication using power lines. A wireless radio based protocol transport is also part of the specification. More information about X-10 can be obtained here.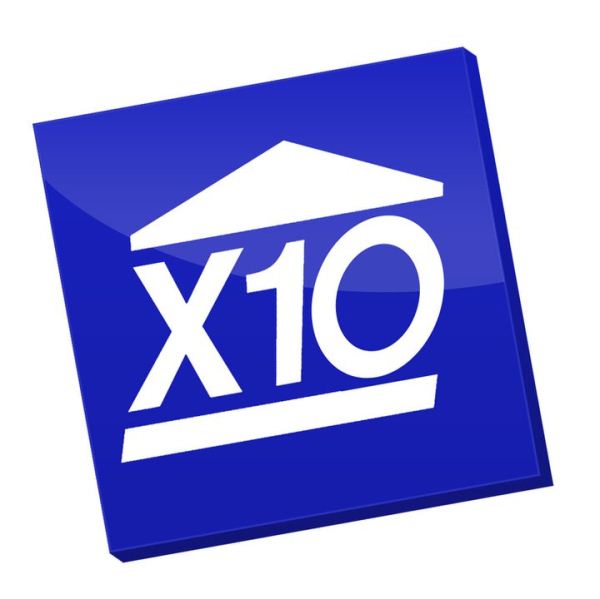 An X-10 network has transmitters, receivers and intermediate units which can receive and transmit X-10 commands. Transmitters are switches which send appropriate X-10 commands when activated, while receivers are devices which can shape the power delivered to the controlled devices (either as an on-off switch or by acting as a dimmer for a light fixture). Bidirectional devices can provide status and sensor information. A X-10 network can have up to 256 unique devices. Since the technology has been around for a long time, devices incorporating X-10 technology can be had for as low as $10.
Despite being simple and easy to configure, X-10 is slow (60 bps), has low reliability (particularly across circuit breakers and power line filters) and lacks encryption for security purposes.
UPB (Universal Powerline Bus):
PCS Powerline Systems (Northridge, CA) introduced the UPB protocol for home automation in 1998. It was based on the X-10 standard, but improved the transmission rate (480 bps) and provided higher reliability. UPB technology requires a router-like controller.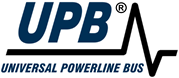 However, UPB doesn't seem to be an open standard. Despite winning a lot of people over from X-10 (because of its technical advantages), the technology continues to remain costly. The cheapest ones (such as wall switches) seem to retail for $75. UPB continues to enjoy support from CIs, but, it is doubtful whether users who want to install their own systems will opt for this technology.
ZigBee:
ZigBee, a pure wireless technology, is based upon the 802.15.4 IEEE standard for WPANs (Wireless Personal Area Networks). It is intended to be a low-cost, low-power wireless mesh network standard allowing for secure communication with a data rate of up to 250 kbps.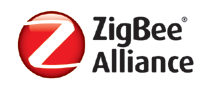 ZigBee was originally conceived as an alternative to Wi-Fi / Bluetooth around 1998 as a solution for self-organizing ad-hoc digital networks. ZigBee-based HA solutions operate in the 2.4 GHz range (though the standards allow for sub-GHz operation in the US and EU) and have a range of 70 meters indoors and up to 400 meters outdoors. The networks are self organizing, and any member can be the controlling node. There are plenty of ZigBee home automation solutions already available in the market.
Z-Wave:
Z-Wave, also a pure wireless technology, was developed by Zen-Sys, which was founded in 1999. In 2005, they initiated the Z-Wave Alliance, and the company itself was acquired in 2008 by Sigma Designs. The technology is similar at a macro-level to ZigBee in the sense that both are short-range wireless technologies which create a mesh network. However, while ZigBee operates mostly in the 2.4 GHz range, Z-Wave operates in the 900 MHz spectrum. Also, unlike ZigBee, Z-Wave is not an open standard.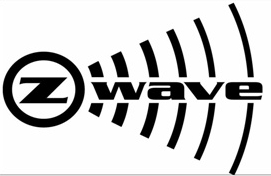 Data rates can vary between 9.6 kbps and 40 kbps. Device pricing is also similar to ZigBee, with prices starting around $30. Both ZigBee and Z-Wave require a gateway to act as a master controller despite having mesh networking capabilities. Both of them can have up to 256 devices per network. Some Z-Wave controllers such as the Vera allow for combination of multiple networks to support more than 256 devices.
Insteon:
Insteon is one of the more recent home automation technologies. Like UPB, they are not a open industry standard. However, the technical capabilities have ensured its popularity. It was first deployed in 2005. One of its main plus points is the integration of both RF and powerline technologies for networking. The devices in a Insteon network operate in true mesh fashion, and so, there is no need for a special gateway / master controller (even though one is needed for web access). Data rates can vary between 2880 bps and 38400 bps depending on whether powerline or RF is used.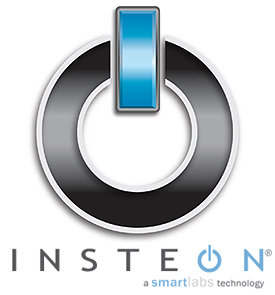 Like all other HA technologies described so far in this section, Insteon is used for small, low data rate transfers. Each network can have more than 16 million devices compared to the 256 possible in other technologies. One of the additional interesting aspects of Insteon is full compatibility with X10 devices. The pricing for devices incorporating Insteon technology starts at around $30.