The One X has a 4.7" 1280x720 display that's beautiful, dubbed the "infinity screen." In fact, that's really all you need to know about it - it's absolutely wonderful, and honestly if you're concerned with mobile displays just stop right there. At above 4.5" diagonal, 720p seems to be the new norm, and the combination of that 4.7" diagonal size and 720p on the HTC One X results in a PPI of 312. HTC shipped a device with an LCD display last year whose pixel density exceeded the iPhone 4/4S Retina Display for the first time in the HTC Rezound, which was 341 PPI.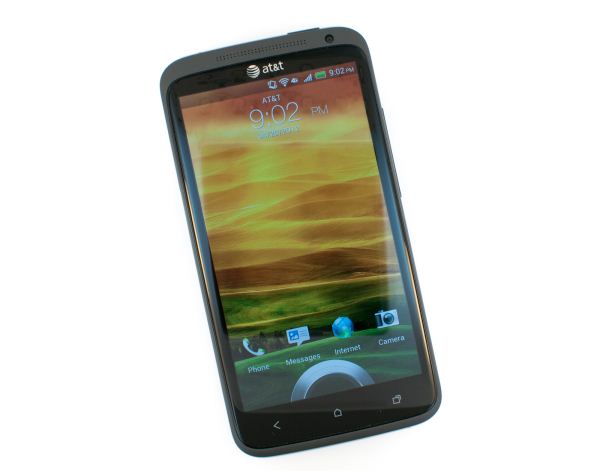 Nevertheless the HTC One X still has subpixels small enough that I can't visually distinguish them at all but from the most extreme distances. In addition, because it's LCD you get an RGB stripe as opposed to PenTile RGBG like what currently ships on Samsung's SAMOLED HD displays at 720p in the Galaxy Nexus.
I did some poking around, and my HTC One X (AT&T) review unit has a Sony display:
[DISP] mipi_video_sony_hd720p_init: assign initial setting for SONY_NT id 0x18103 Cut1, PANEL type = PANEL_ID_ELITE_SONY_NT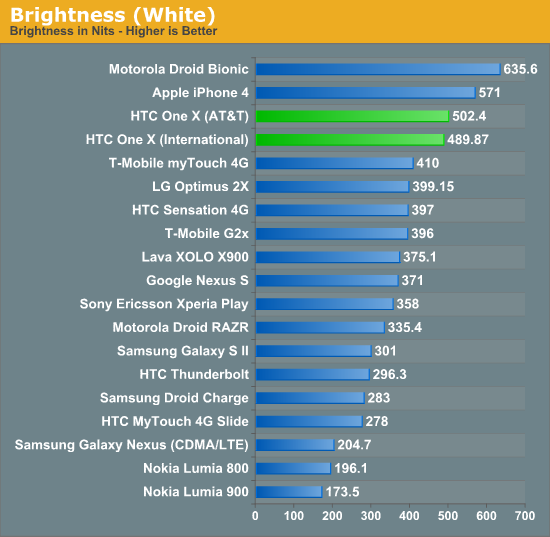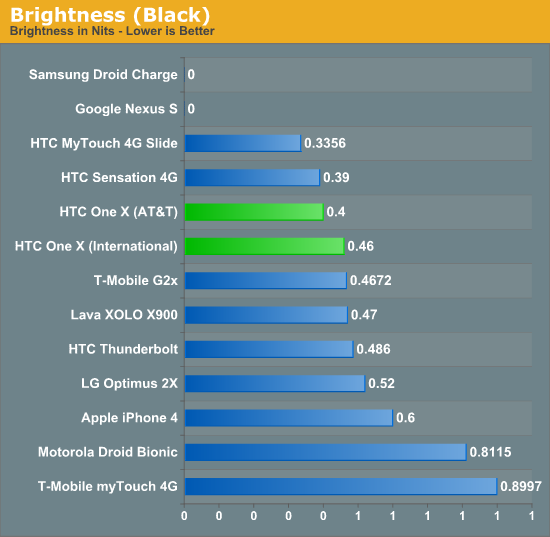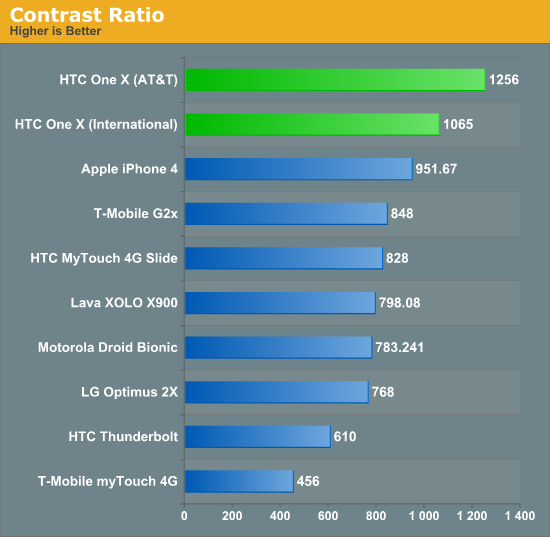 The panel goes extremely bright, at over 500 nits maximum, and has top of the chart contrast. As always I characterized the One X display using a combination of ColorHCFR and an i1D2 and Francois' excellent Voodoo Screen Test Pattern generator application.
I've made both the color.chc file and measures available. The CIE diagram shows that HTC's Infinity Display has very close to sRGB coverage, however color temperature is on the red side at just under 6000K. That's really my only gripe, and curiously enough the One S with SAMOLED qHD displays are closer to 6500K than the LCD packing HTC One Xes.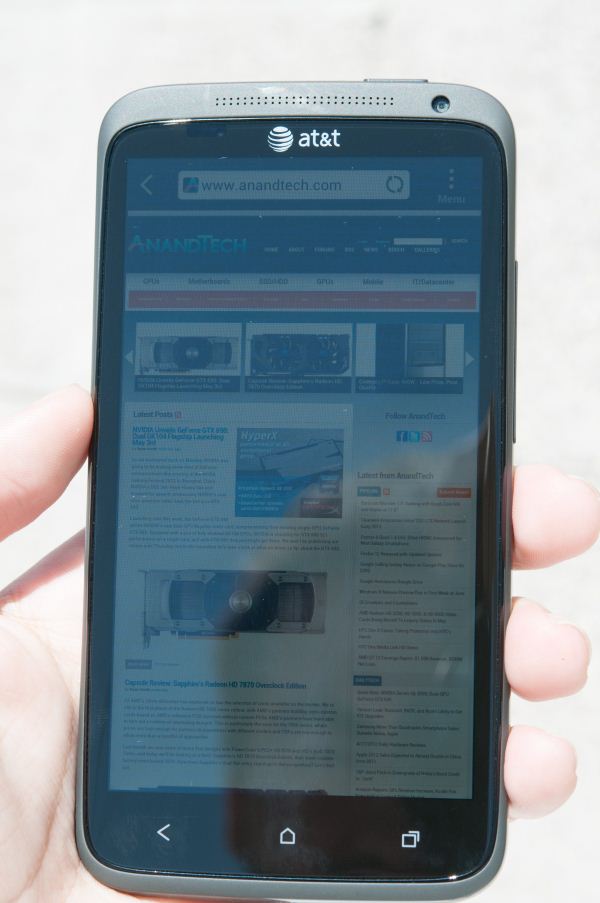 Viewing angles look good on the HTC One X, there's no visible color shift at extreme angles. Outdoor viewing is also pretty good on the HTC One X, thanks in part to optical bonding between the display glass and LCD itself. One fewer air gap means fewer Fresnel reflections which quickly turn a display into a mess outdoors.