Metro 2033
Paired with Crysis as our second behemoth FPS is Metro: 2033. Metro gives up Crysis' lush tropics and frozen wastelands for an underground experience, but even underground it can be quite brutal on GPUs, which is why it's also our new benchmark of choice for looking at power/temperature/noise during a game. If its sequel due this year is anywhere near as GPU intensive then a single GPU may not be enough to run the game with every quality feature turned up.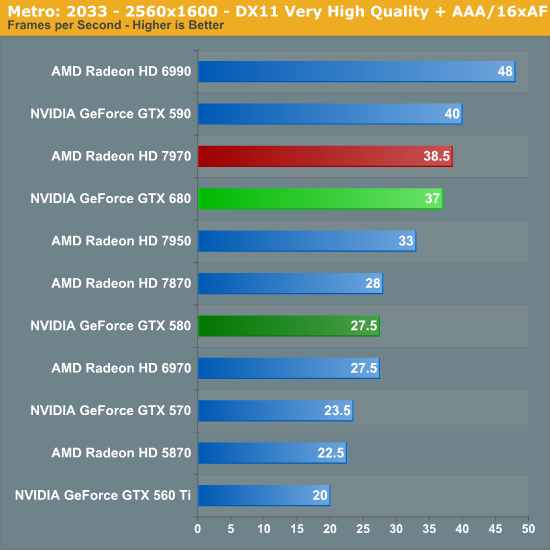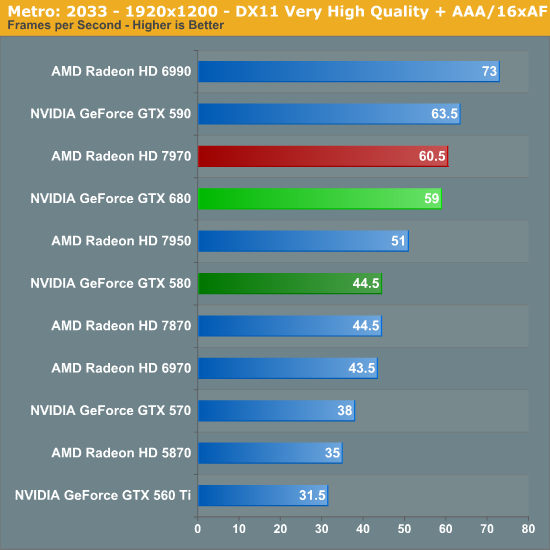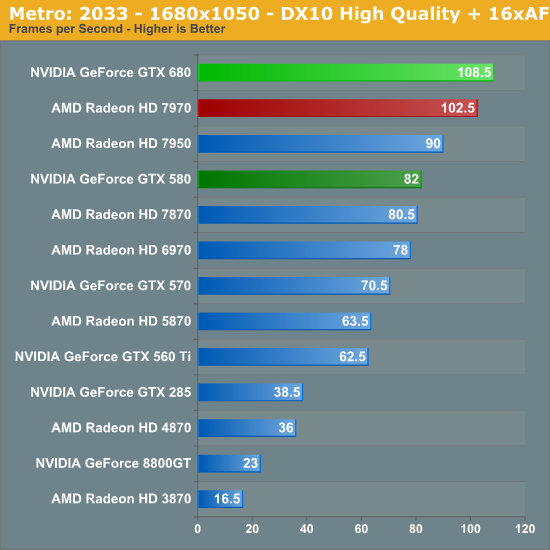 Thankfully for NVIDIA Metro is much, much better than Crysis for the GTX 680. The GTX 680 still trails the 7970 by a few percent at 2560, but it's now clearly ahead of the 7950. Performance relative to the GTX 580 is far better, with the GTX 680 leading by 34%. In our experience Metro is very shader heavy, and this would appear to be confirmation of that as the GTX 680 has far greater shader resources than GTX 580.
What's particularly interesting here though is that the GTX 680 has nearly caught up with the GTX 590. NVIDIA's SLI scaling for Metro isn't particularly fantastic, but it's still quite a leap compared to the GTX 580. Consequently this is the first sign that the GTX 680 can compete with the GTX 590, which would be quite an accomplishment.