Crysis: Warhead
Kicking things off as always is Crysis: Warhead. It's no longer the toughest game in our benchmark suite, but it's still a technically complex game that has proven to be a very consistent benchmark. Thus even four years since the release of the original Crysis, "but can it run Crysis?" is still an important question, and the answer continues to be "no." While we're closer than ever, full Enthusiast settings at a 60fps is still beyond the grasp of a single-GPU card.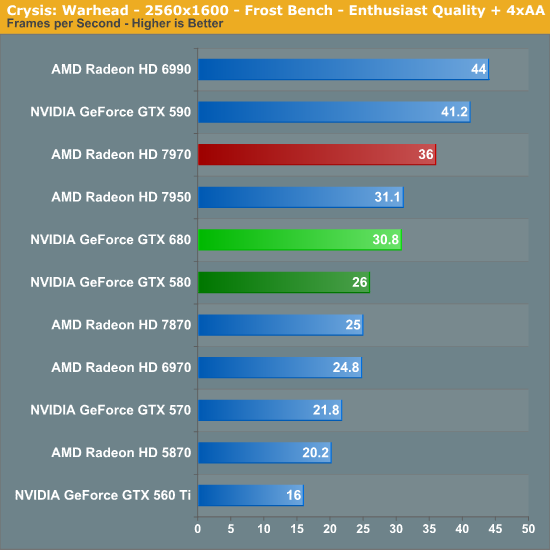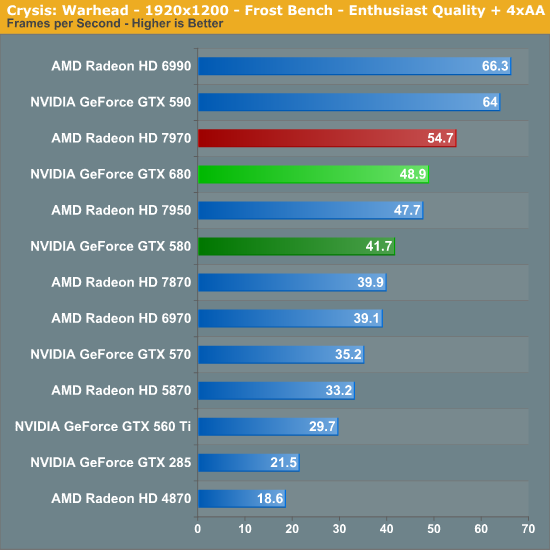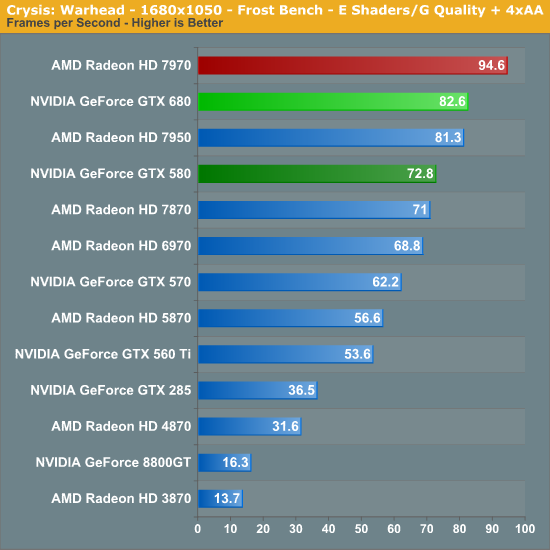 While Crysis was a strong game for the GTX 580, the same cannot be said of the GTX 680. NVIDIA is off to a very poor start here, with the Radeon HD 7970 easily outperforming the GTX 680, and even the 7950 is tied or nearly tied with the GTX 680 depending on the resolution. On the bright side the GTX 680 does manage to outperform the GTX 580, but only by a relatively meager 17%.
Given the large gap in theoretical performance between the GTX 680 and GTX 580, as it turns out we've run into one of the few scenarios where the GTX 680 doesn't improve on the GTX 580: memory bandwidth. In our overclocking results we discovered that a core overclock had almost no impact on Crysis, whereas a memory overclock improved performance by 8%, almost exactly as much as the memory overclock itself. When it comes to the latest generation of cards it appears that Crysis loves memory bandwidth, and this is something the Radeon HD 7900 series has in spades but the GTX 680 does not. Thankfully for NVIDIA not every game is like Crysis.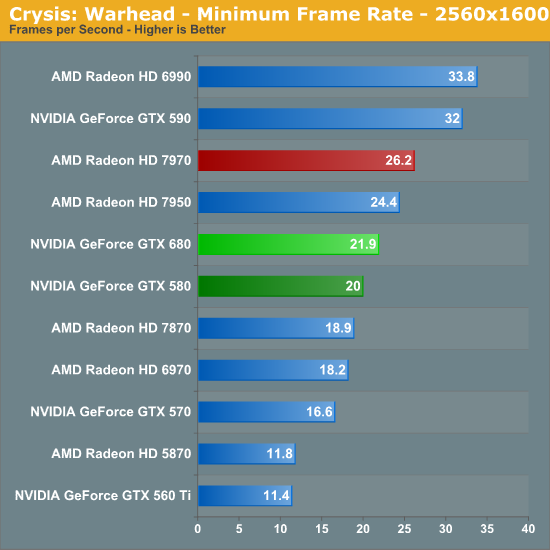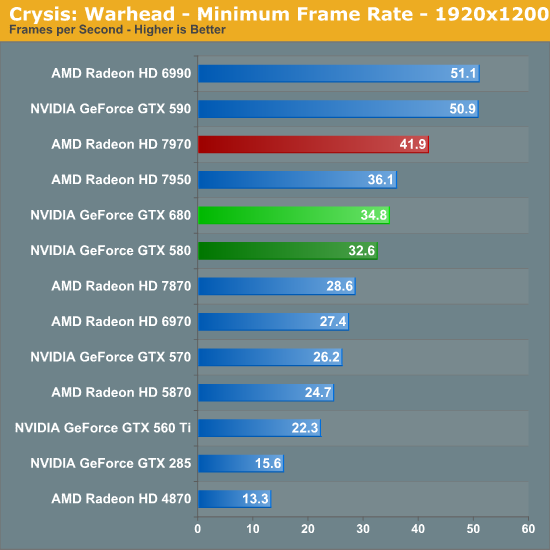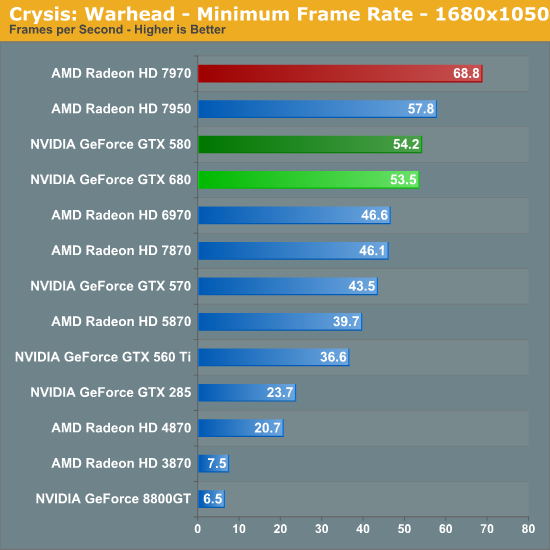 The minimum framerate situation is even worse for NVIDIA here, with the GTX 680 clearly falling behind the 7950, and improving on the GTX 580 by only 10%. At its worst Crysis is absolutely devouring memory bandwidth here, and that leaves the GTX 680 underprepared.