DiRT 3
For racing games our racer of choice continues to be DiRT, which is now in its 3rd iteration. Codemasters uses the same EGO engine between its DiRT, F1, and GRID series, so the performance of EGO has been relevant for a number of racing games over the years.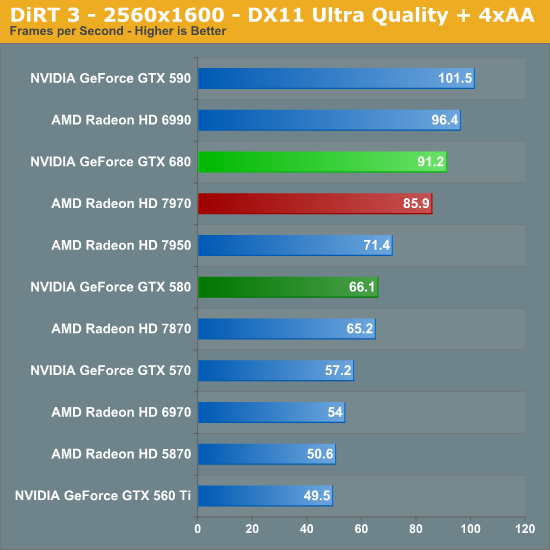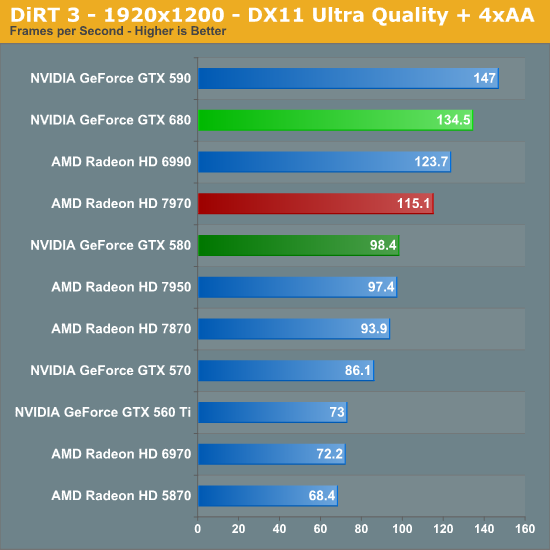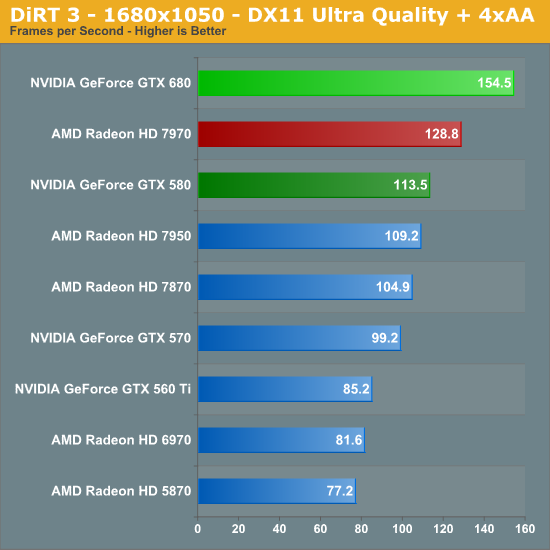 First it loses, then it ties, and then it starts to win.
After a very poor start in Crysis NVIDIA has finally taken a clear lead in a game. DiRT 3 has historically favored NVIDIA's video cards so this isn't wholly surprising, but it's our first proof that the GTX 680 can beat the 7970, with the GTX 680 taking a respectable 6% lead at 2560. Interestingly enough the lead increases as we drop down in resolution, which is something we have also seen with past Radeon and GeForce cards. It looks like Fermi's trait of dropping off in performance more rapidly with resolution than GCN has carried over to the GTX 680.
In any case, compared to the GTX 580 this is another good showing for the GTX 680. The 680's lead on the 580 is a rather consistent 36-38%.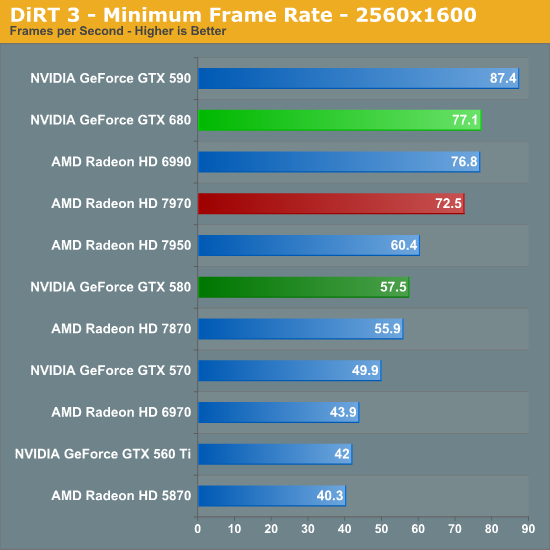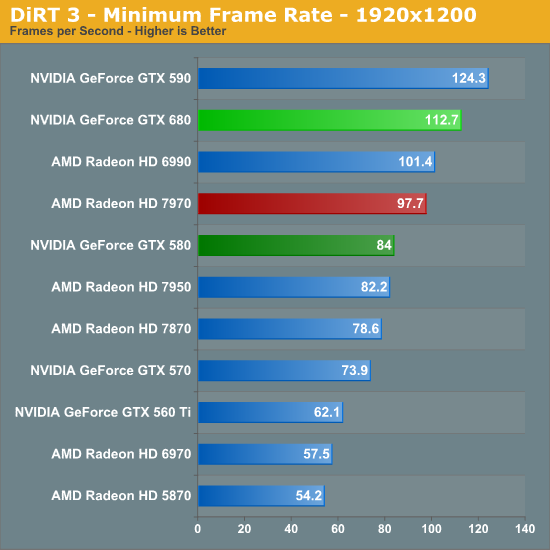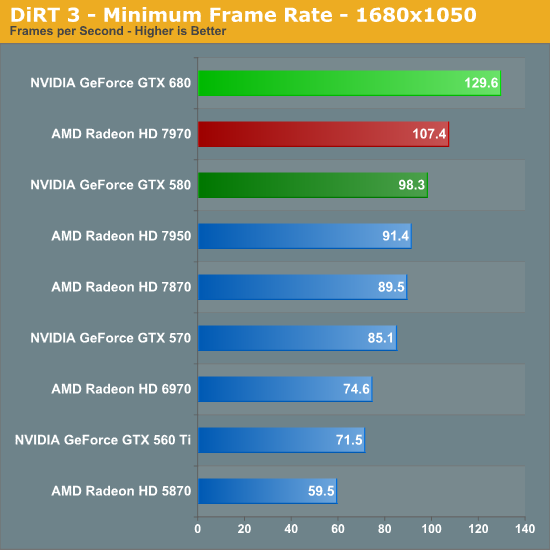 The minimum framerates reflect what we've seen with the averages; the GTX 680 has a slight lead on the 7970 at 2560, while it beats the GTX 580 by over 30%.