The Elder Scrolls V: Skyrim
Skyrim is one of the more important titles for processor graphics to handle well as it doesn't necessarily fall into the realm of exclusively for hardcore FPS gamers. We tested with medium quality defaults and AA/AF disabled.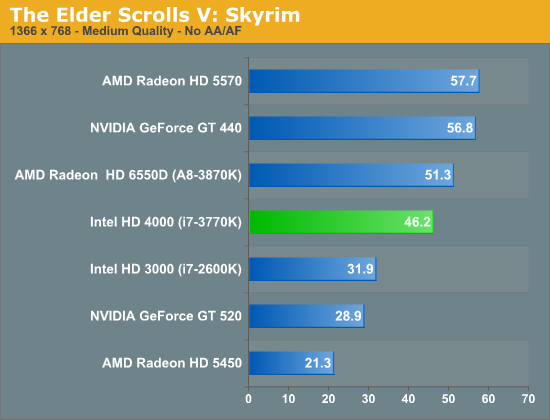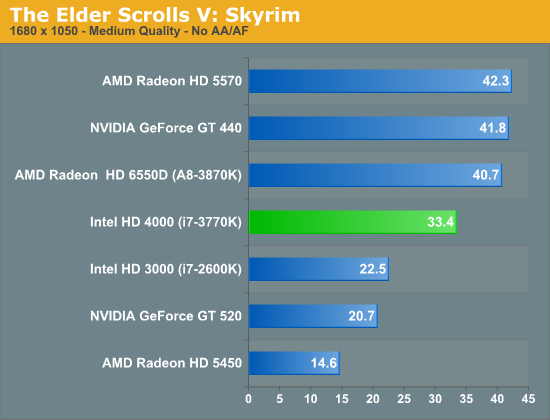 Ivy Bridge does very well in Skyrim, not able to reach 60 fps but still above 30 at up to 1680 x 1050. The gains over Sandy Bridge are significant at nearly 50%.