On our last day at MWC 2012, TI pulled me aside for a private demonstration of WiFi Display functionality they had only just recently finalized working on their OMAP 5 development platform. The demo showed WiFi Display mirroring working between the development device's 720p display and an adjacent notebook which was being used as the WiFi Display sink.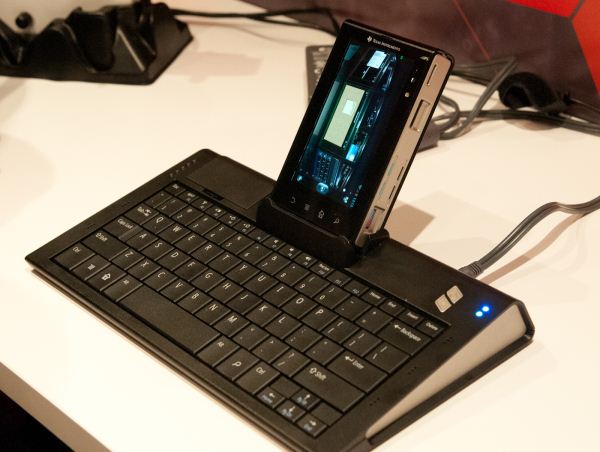 TI emphasized that what's different about their WiFi Display implementation is that it works using the display framebuffer natively and not a memory copy which would introduce delay and take up space. In addition, the encoder being used is the IVA-HD accelerator doing the WiFi Display specification's mandatory H.264 baseline Level 3.1 encode, not a software encoder running on the application processor. The demo was running mirroring the development tablet's 720p display, but TI says they could easily do 1080p as well, but would require a 1080p framebuffer to snoop on the host device. Latency between the development platform and display sink was just 15ms - essentially one frame at 60 Hz.
The demonstration worked live over the air at TI's MWC booth and also used a WiLink 8 series WLAN combo chip. There was some stuttering, however this is understandable given the fact that this demo was using TCP (live implementations will use UDP) and of course just how crowded 2.4 and 5 GHz spectrum is at these conferences. In addition, TI collaborated with Screenovate for their application development and WiFi Display optimization secret sauce, which I'm guessing has to do with adaptive bitrate or possibly more.
Enabling higher than 480p software encoded WiFi Display is just one more obvious piece of the puzzle which will eventually enable smartphones and tablets to obviate standalone streaming devices.