Noise and Thermal Testing, Overclocked
Performance of the SilverStone Temjin TJ04-E under stock settings was pretty solid but didn't leave me feeling too optimistic about how it would fare when overclocked. The GTX 580 was already peaking at 85C without the i7-875K radiating excess heat, but what happens to SilverStone's unusual airflow design when we put the screws to it?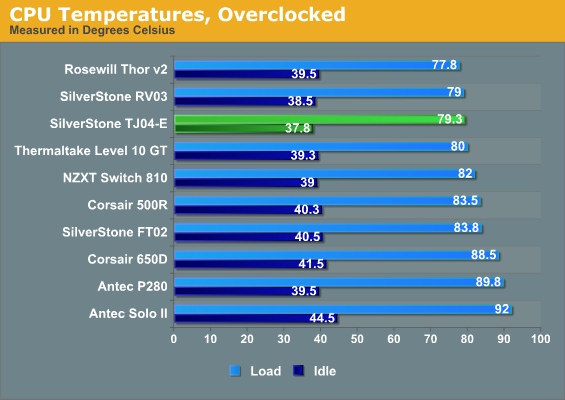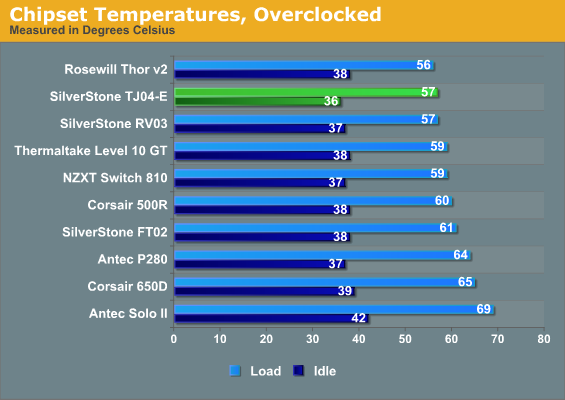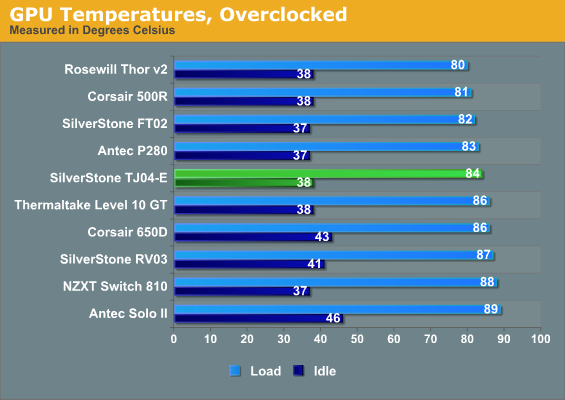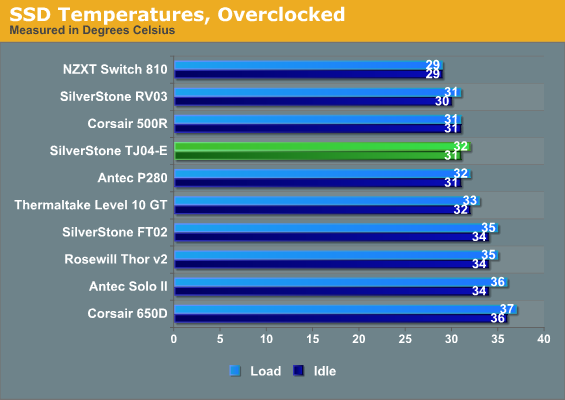 It acquits itself pretty well, actually. Pay special attention to the thermals on the chipset and RAM; that cool air coming in from the top is hitting both of those and keeping the testbed running nice and frosty as a result. For CPU cooling at least, the TJ04-E is a solid choice, but that GTX 580 temperature could still be better. But it's not just about temperatures....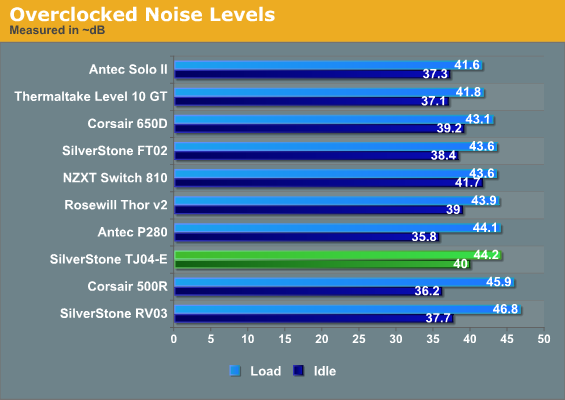 Unfortunately it looks like the GTX 580's cooler is also working pretty hard to keep that temperature down. Idle and load noise on the TJ04-E is quite poor compared to the competition; this is a case that needs a fan controller and probably a little bit of extra care on top of that. For moderate hardware it would also fare better, but then moderate hardware can work fine in just about anything.