Noise and Thermal Testing, Stock
One of the points of interest I noted while assembling the SilverStone Temjin TJ04-E was the use of an intake fan at the top of the enclosure rather than the standard front-to-back style of intake. This doesn't just fly in the face of traditional design, it flies in the face of SilverStone's own 90-degree-rotated natural convection style designs like the Fortress FT02 and Raven RV03. That said, there are other things to recommend those enclosures, but how does this choice affect the TJ04-E's performance?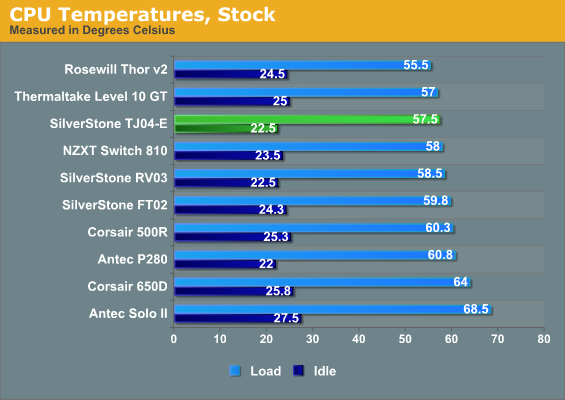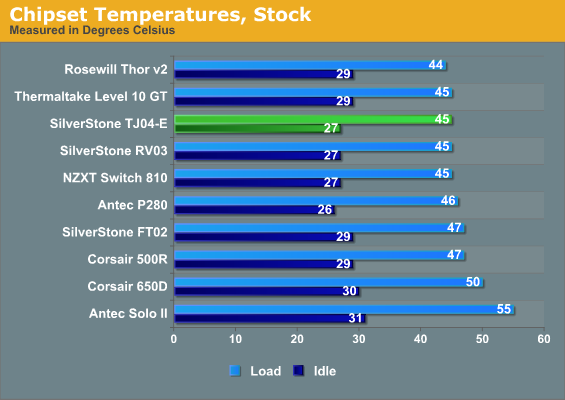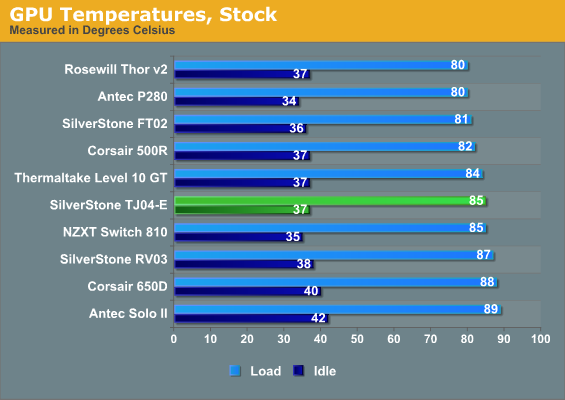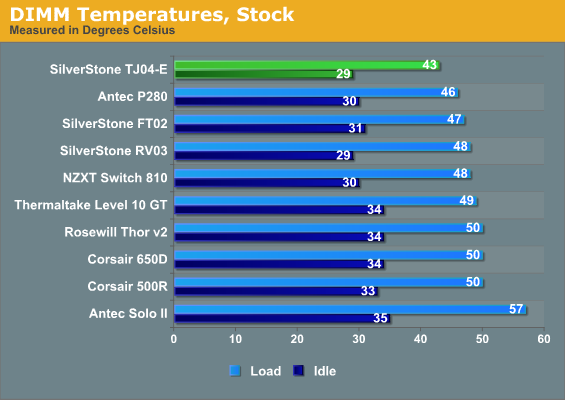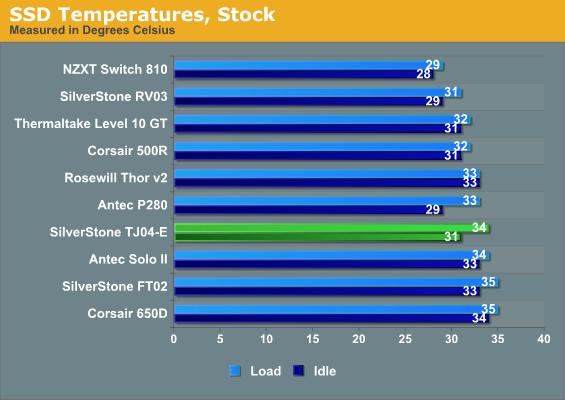 Thermals are good if not great; the big loser actually seems to be the GeForce GTX 580 in our testbed. While the Intel Core i7-875K is getting cool air from the top intake, the GTX 580 has to make do with whatever's left from the hard drive cage. The temperatures aren't horrible but they could be better.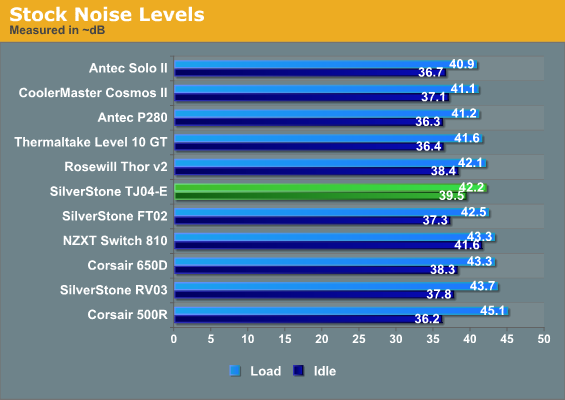 Though SilverStone rates the fans in the TJ04-E for low noise, they still make themselves known. Idle noise in the TJ04-E is pretty poor while load noise is decidedly middle-of-the-road. If you have a motherboard with robust fan controls you might be able to mitigate this, but otherwise you're probably going to want to splash for a fan controller.