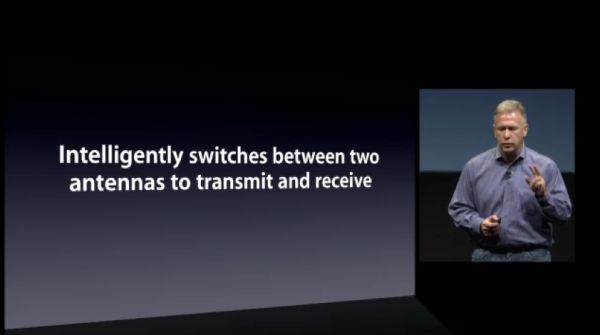 Apple got up on stage today and announced the iPhone 4S, and alongside it confirmed that the smartphone will have a reworked cellular architecture complete with dual-mode HSPA+ and CDMA2000 compatibility, making it a world-phone device.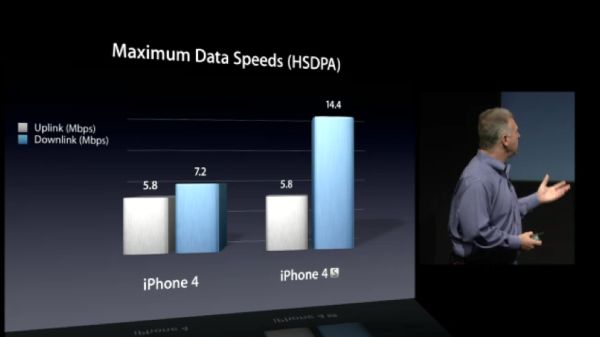 The iPhone 4S supports HSDPA 14.4 and HSUPA 5.76 for GSM/UMTS-based carriers like AT&T, alongside CDMA2000 1x/EVDO Rev.A for 3GPP2 based carriers like Verizon. The iPhone 4S also appears to have an antenna band structure which mirrors that of the CDMA iPhone 4, and likewise includes what appears to be a combination of Rx diversity and the ability to switch between antennas for transmit. This is virtually identical to what we talked about in the CDMA iPhone 4 review which mitigates the infamous iPhone 4 GSM deathgrip.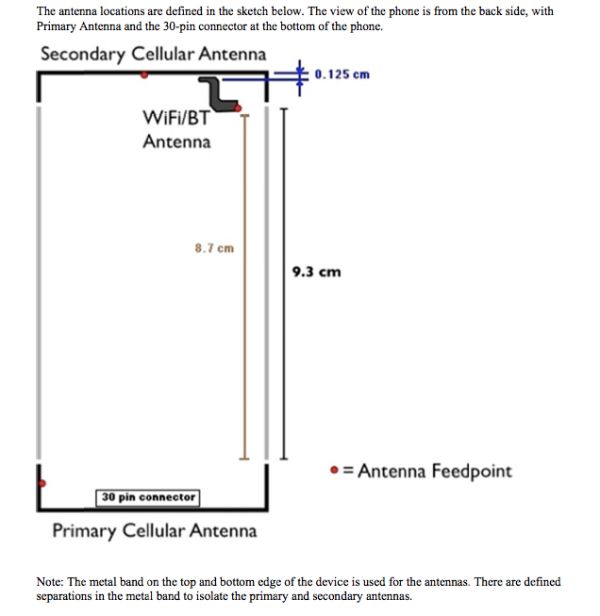 Apple hasn't confirmed things yet, but Qualcomm's MDM6600 appears to be the baseband inside the iPhone 4S, given its presence in the CDMA iPhone 4 and exactly matching specifications. More on this as it becomes available.
iPhone 4S - Network Support
GSM/EDGE Support
850 / 900 / 1800 / 1900 MHz
UMTS/HSDPA/HSUPA Support
850 / 900 / 1900 / 2100 MHz
CDMA2000 1x/EVDO Support
800 / 1900 MHz
HSDPA/HSUPA Speeds (HSPA+)
14.4 Mbps / 5.76 Mbps
Baseband Hardware
Qualcomm MDM6600