Application and Futuremark Performance
In our Alienware M18x review unit, we're basically dealing with a notebook sporting a desktop-class processor. Four cores, eight threads, and clocks well above 3GHz, all on the architecture with the fastest IPC in the desktop space. So how does it do?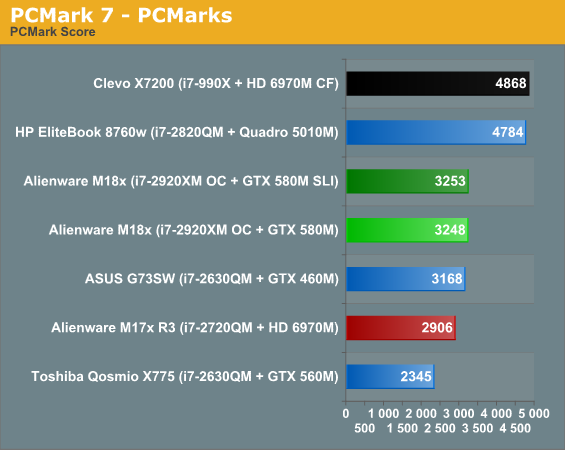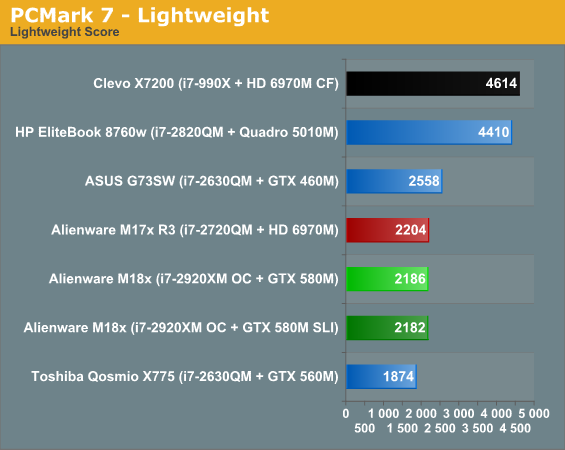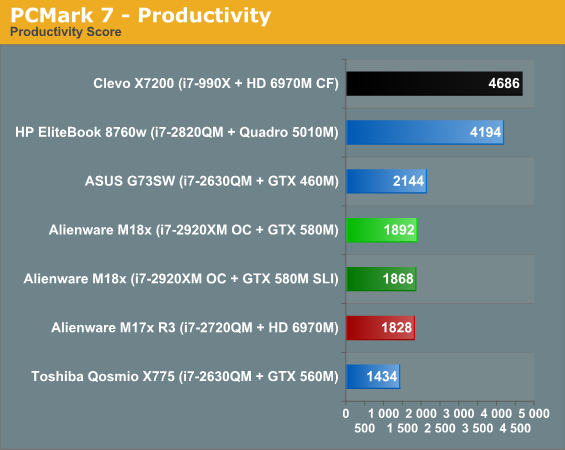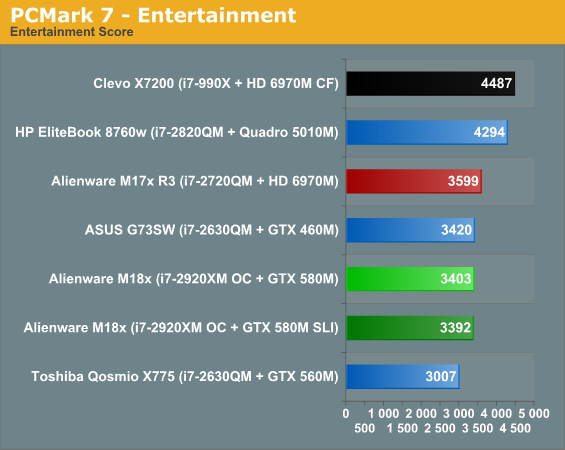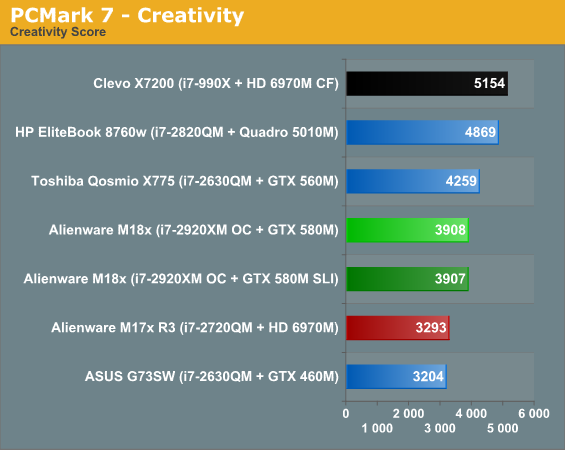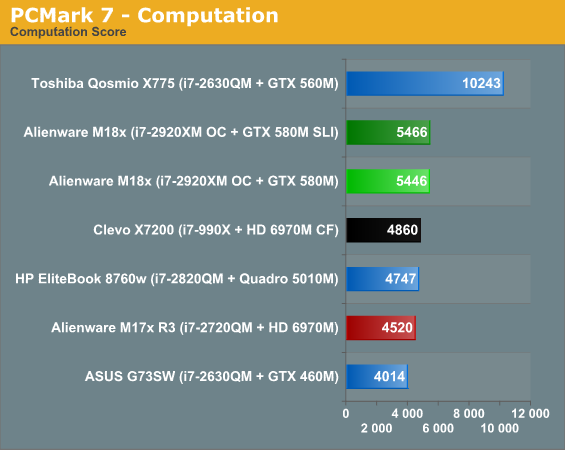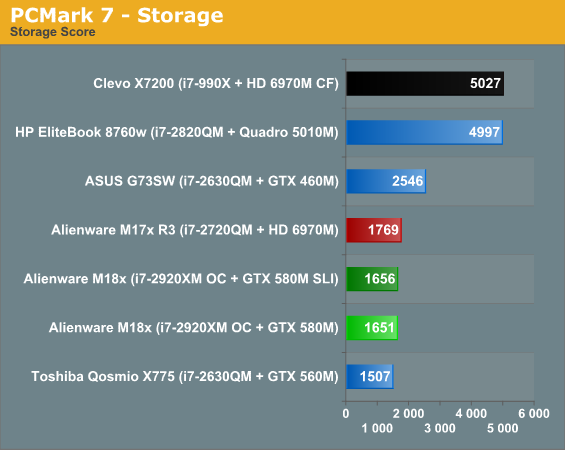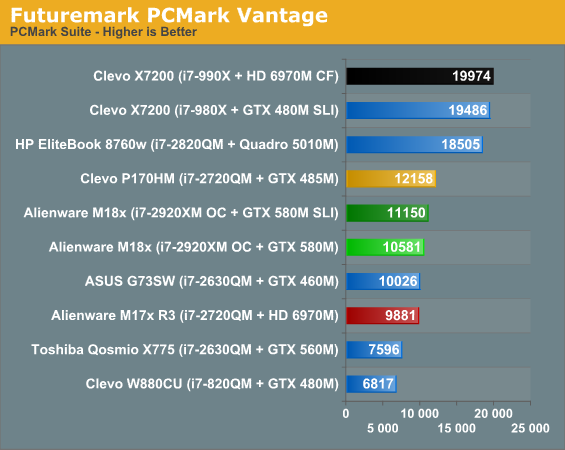 SSD-equipped systems like the HP EliteBook 8760w and Clevo X7200 are able to leverage those advantages in some of these tests, but PCMark doesn't really tell the whole story. Notice how in some tasks the otherwise considerably slower ASUS G73SW is able to take the lead over the M18x and its overclocked i7-2920XM. So let's see what happens when we shift the bulk of our testing to the CPU proper.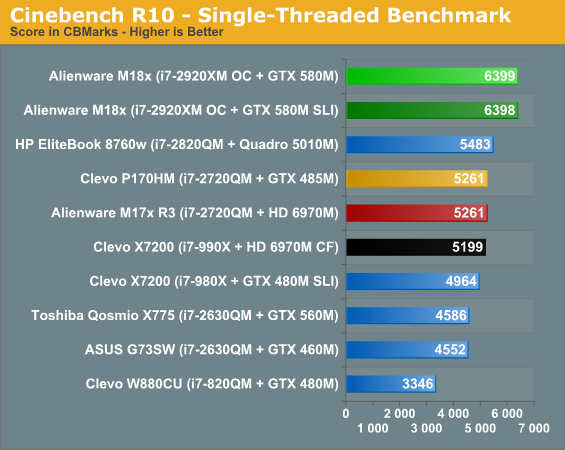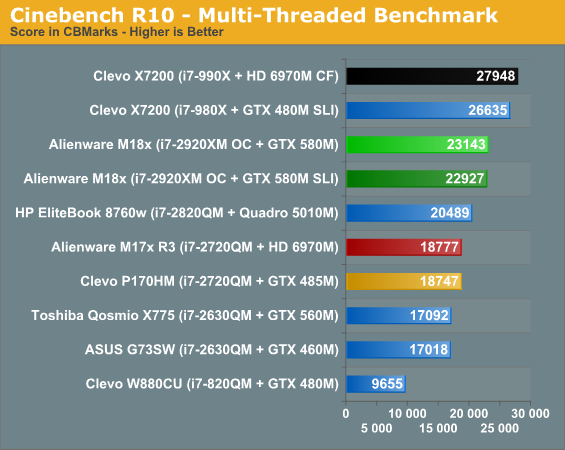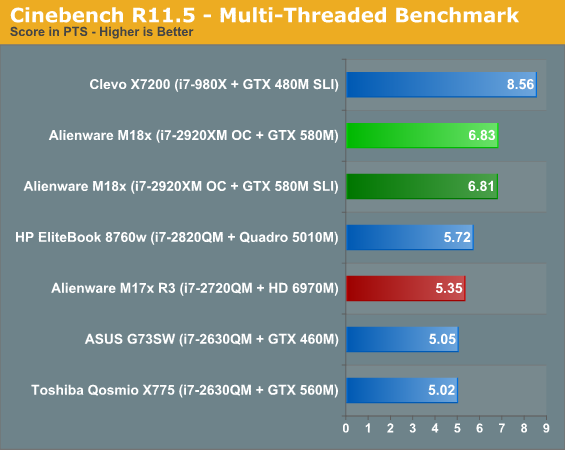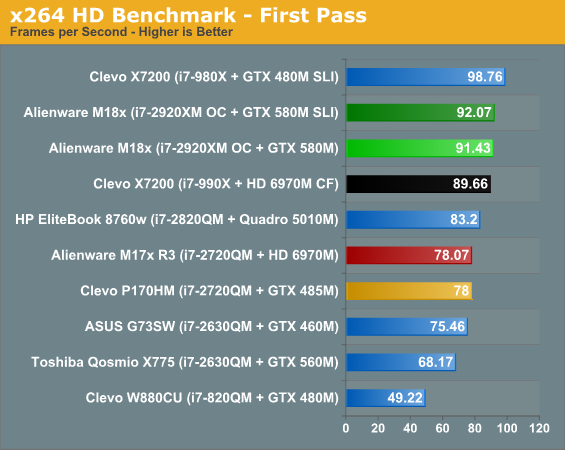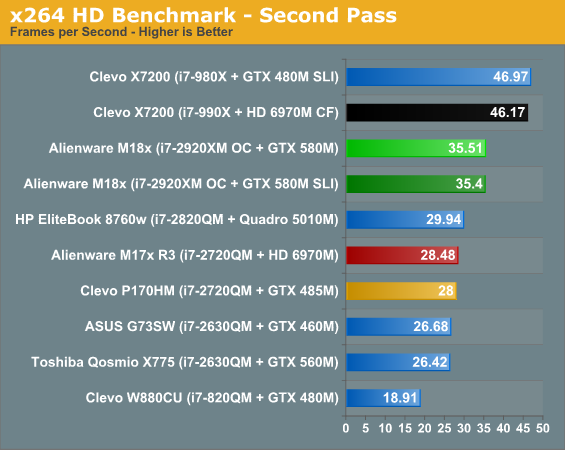 And "boom" goes the dynamite. Unless a task can really leverage the additional two execution cores of the desktop i7-990X in the Clevo X7200, the overclocked i7-2920XM dominates the charts just like we'd expect. Sandy Bridge's increased IPC over Gulftown makes opting for the desktop-CPU-based Clevo X7200 only more questionable, while the high overclocks on the i7-2920XM question the necessity for a desktop-CPU-based notebook at all.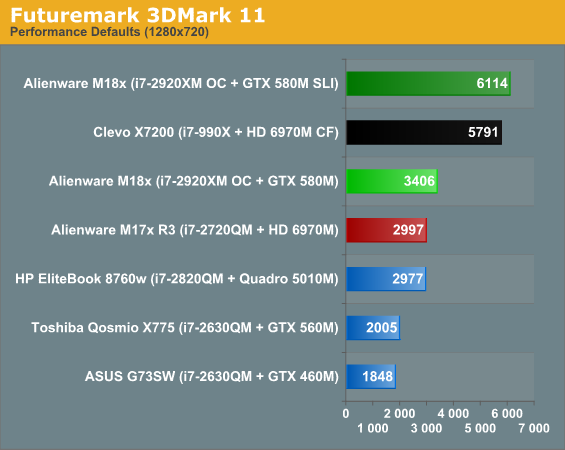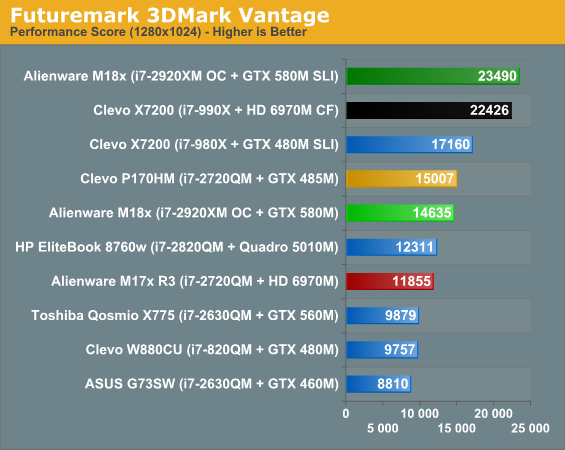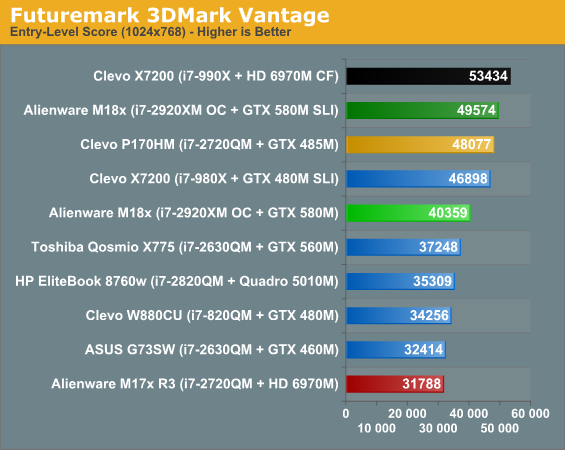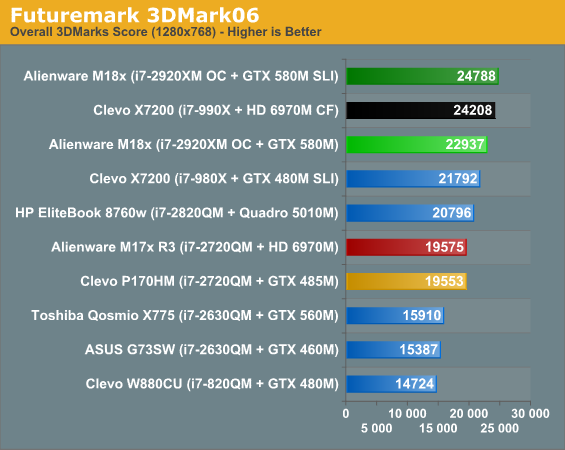 Meanwhile the NVIDIA GeForce GTX 580M dukes it out with the AMD Radeon HD 6970M in 3DMark. In single-GPU configurations NVIDIA seems to have the advantage, but once you get to dual-GPU configurations that advantage narrows substantially. The pair of 580Ms seem ever so slightly faster than the two 6970Ms, but we won't know for sure until we take a look at the gaming results.