Noise and Thermal Testing, Overclocked
Remember when I mentioned the DigitalStorm BlackOps using the SilverStone FT02 for cooling, and its stellar noise and thermal performance? Now we're going to apply some very real pressure to the FT02, and this is where it should start to really acquit itself.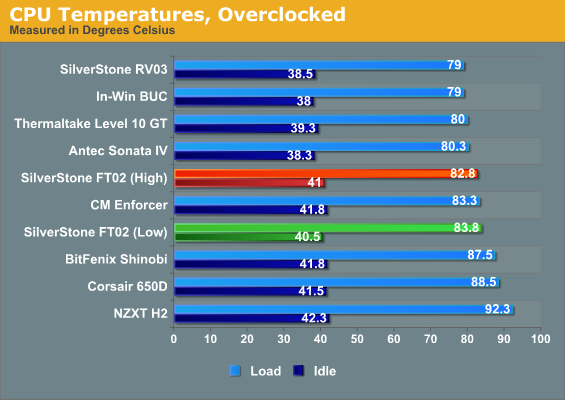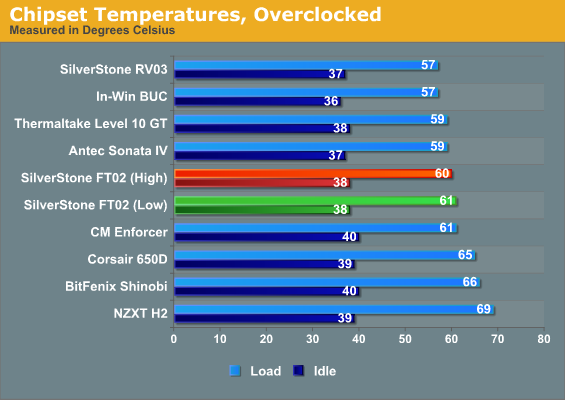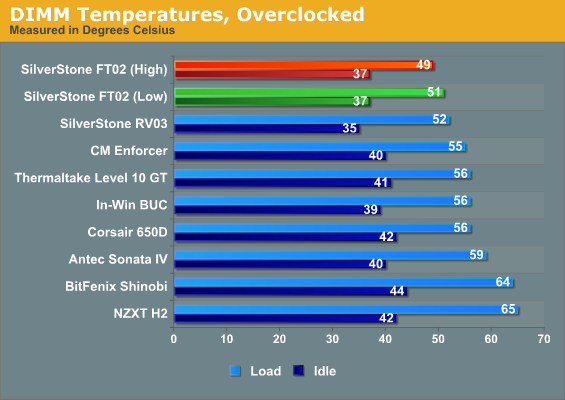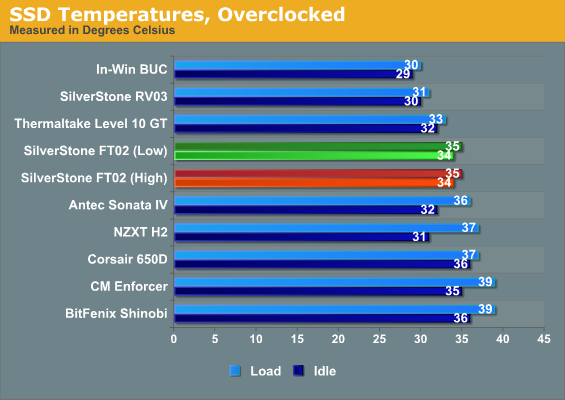 Unfortunately thermal performance doesn't quite work out that way. While the CPU temps are still reasonably low and most of the cases are bunching up at the top of the chart, the RV03 is actually able to keep the processor nearly 5C cooler under load. Graphics card temperatures, on the other hand, are among the lowest we've recorded, suggesting the FT02 may, if nothing else, be ideal for multi-GPU setups.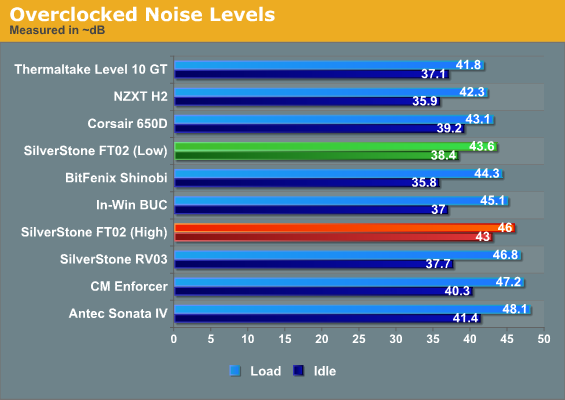 When we test acoustics, though, the FT02 comes out ahead. Under load it's one of the quieter cases we've tested (at least at low fan speed), and winds up actually being one of the more efficient designs. The Level 10 GT still manages to produce better performance overall, though.