Meet the Contenders - Galaxy Tab WiFi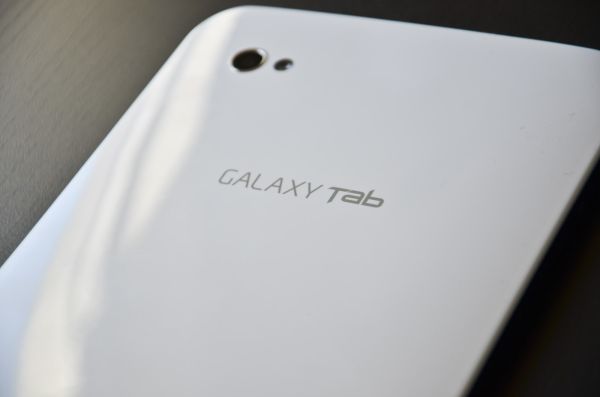 The Galaxy Tab WiFi is very similar to the Galaxy Tab we reviewed previously, and that's a good thing. Even if I thought the software was too smartphone-like to be very useful, I liked the Galaxy Tab hardware, and that has stayed mostly the same here. The design hasn't changed, with a very minimalistic front face and thin bezels the entire way around. Even with the same size screen, the Galaxy Tab ends up being significantly more compact than the Nook. The sides are still matte black, but our WiFi review sample has a glossy white back instead of the Darth Vader all-black look our Verizon 3G review unit had. It's a good look, though I'd have preferred an all-white device rather than a two tone aesthetic.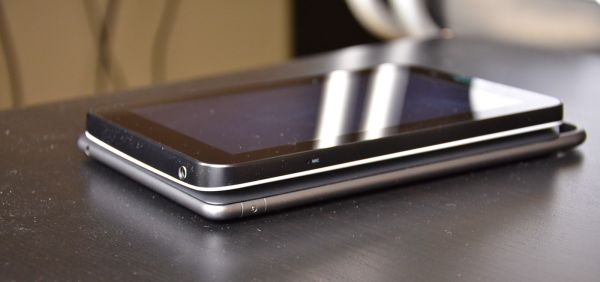 Most of the differences lie internally. Beyond the obvious lack of any 3G radios, we see that Samsung's venerable Hummingbird SoC has been swapped out for TI's OMAP 3630, featuring the same 1GHz Cortex A8 and and a PowerVR SGX 530 GPU. The SGX 530 is roughly half as powerful as the SGX 540 pixel pusher in Hummingbird, so it's a relatively significant downgrade. Speaking of downgrades, the Bluetooth 3.0 radio has been dropped in favor of Bluetooth 2.1, though that is pretty minor compared to the SoC switch. Other than that, there's the same 16GB built-in flash storage (plus microSD expansion), the same front facing 1.3MP and rear facing 3MP cameras, the same beautiful 7" WSVGA display, and the same TouchWiz skin on top of Froyo. The Gingerbread update is scheduled to release to devices within the next few weeks.
Great, so why are we here? Because, well, the WiFi-edition Galaxy Tab is downright cheap - at $350 it's going after the crowd that thought the iPad was too expensive, thought the Xoom was ludicrously expensive, and would otherwise end up with something like the Viewsonic G Slate. Trust this guy, the Samsung is better. Way better. But how does it stack up against the even less expensive Nook Color?