Almost There For Mobile Gaming
While the E-350 at least brings netbooks into the era of genuine usability and the Radeon HD 6310 is definitely a step up from the Nile platform's IGP, you'll see that unfortunately CPU performance isn't quite there yet.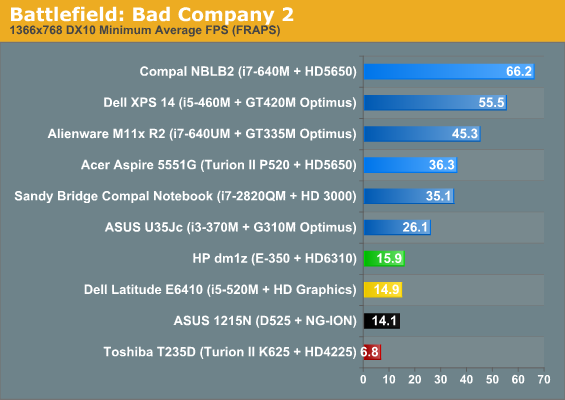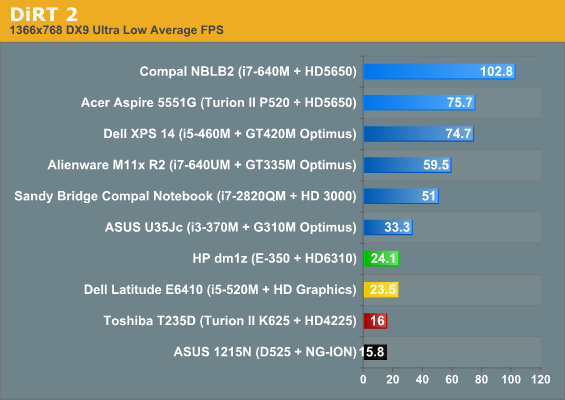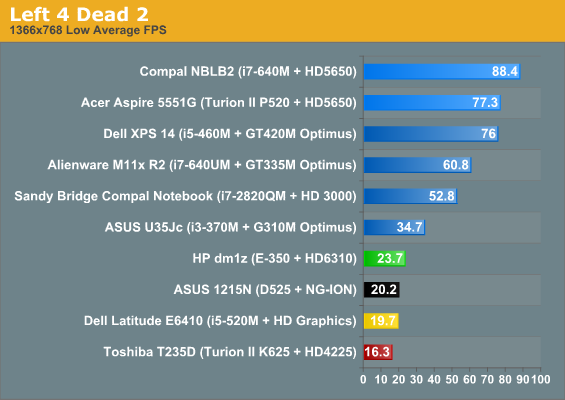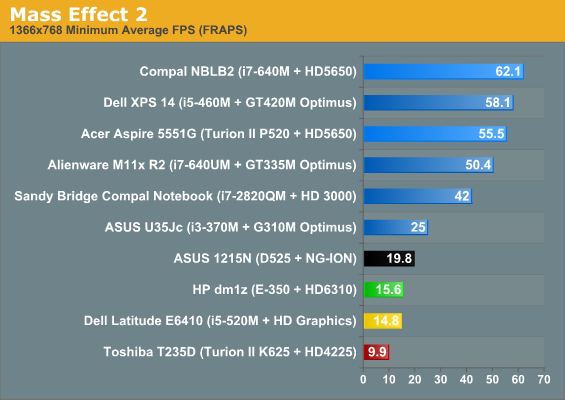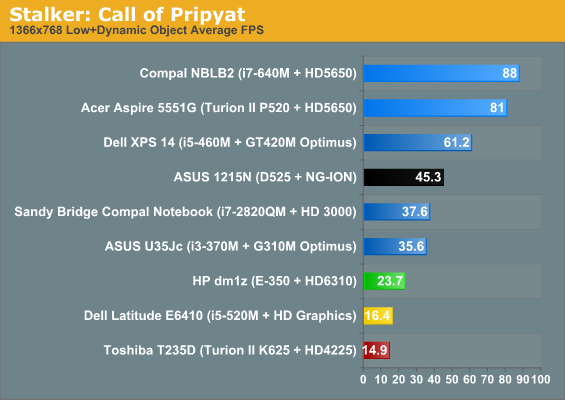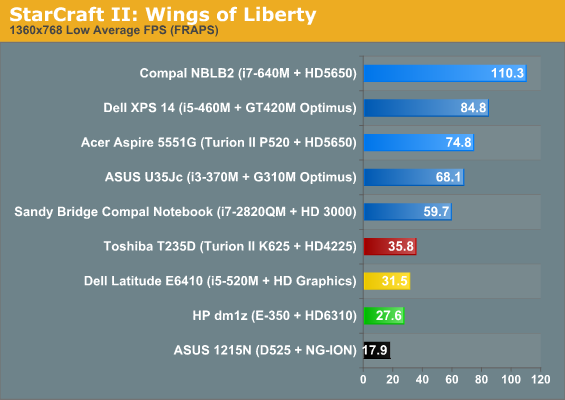 In all cases the HD 6310 acquits itself fairly well compared to the other integrated parts, but CPU performance takes its pound of flesh. Bumping settings down can improve the situation (usually these lower-powered parts will hit bandwidth limitations at 720p and can come into their own at around 800x600) and at that point you're liable to see a substantial improvement over the Nile platform's Mobility Radeon HD 4225, but at the end of the day we're still pretty heavily processor limited.
Jarred's working on some additional gaming tests for his E-350 review, but the general rule of thumb is that you'll want to look at slightly older games (or very undemanding current games). As an example, the original Half-Life 2 runs reasonably well at 1366x768 and medium quality settings; move to the later episodes, however, and performance starts to drop into the 20s and teens—and don't even try bumping the shadow quality above "Low". Maybe now would be a good time to rediscover some of the gaming gems from before 2007?