Mobile Sandy Bridge Medium Gaming Performance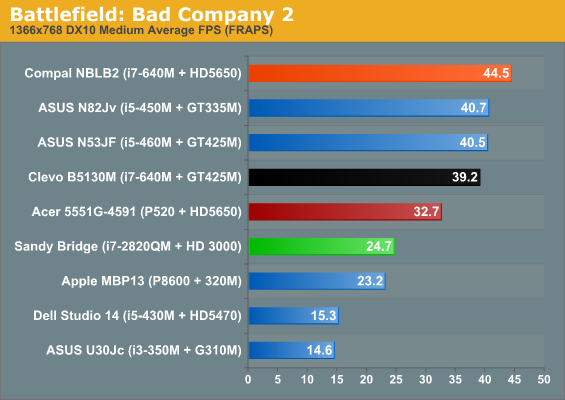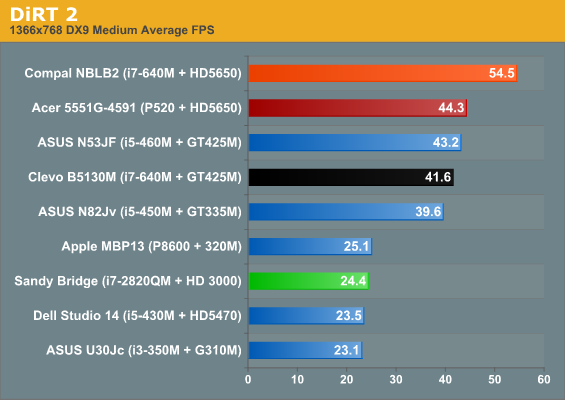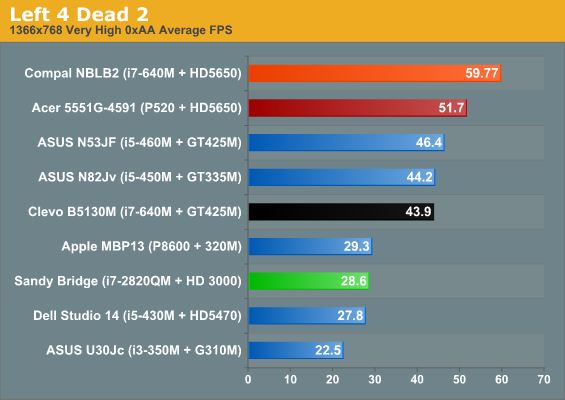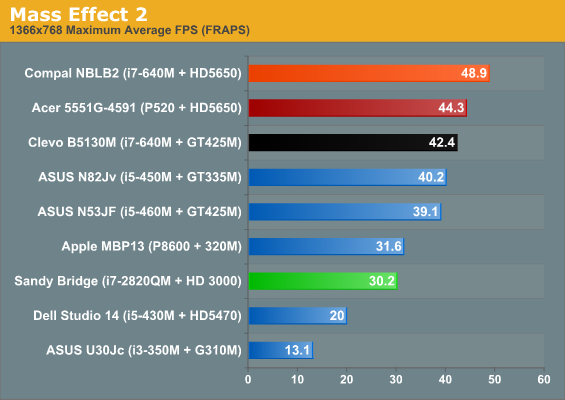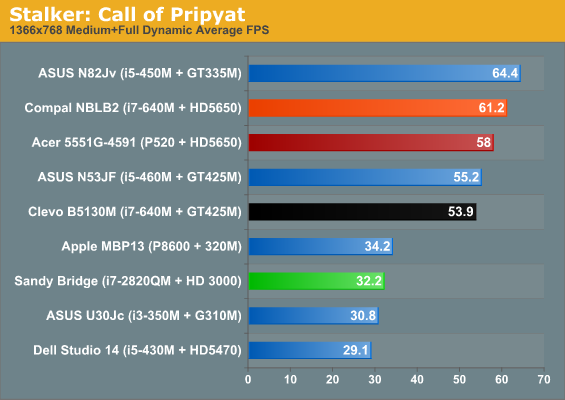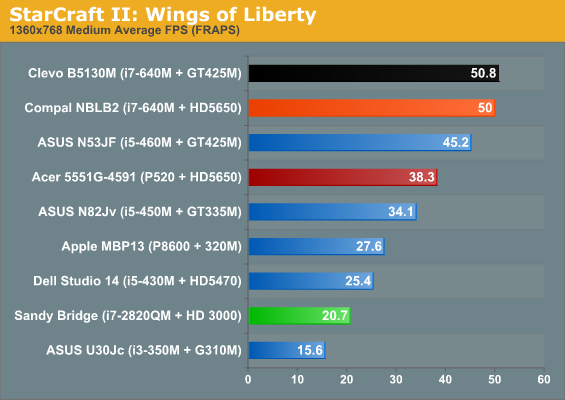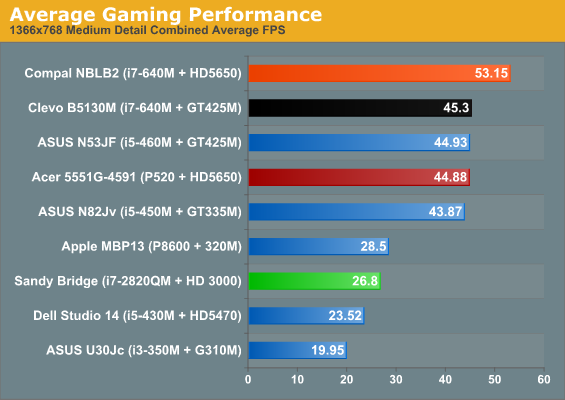 Moving up to medium detail, the picture becomes a lot less rosy. We'll just forget about the Arrandale IGP and HD 4250 now, as they were generally slow to unplayable at Low settings and become untenable at Medium. Overall, HD 3000 still leads the HD 5470, but the GeForce 320M actually turns in better results at Medium detail and ends up 6% faster. The P520 + HD 5650 lead is now 67%, since more of the bottleneck is shifted to the GPU, or 98% when coupled to Arrandale. NVIDIA's GT 425M also leads by 68%. If we're looking for reasonably smooth gaming performance, only Mass Effect 2 and STALKER manage to squeak past the 30FPS mark.
At the Medium settings, we also encountered a few minor glitches with rendering games. For the above six titles, Left 4 Dead 2 is the only problem, with darker graphics than on other GPUs and a much more pronounced film grain effect. You can turn down the latter setting to compensate, but even at maximum brightness the game is still darker than on AMD and NVIDIA graphics. A driver update should be able to address this, but it does serve to illustrate the fact that not all titles will run 100% properly on the current Intel drivers.
That last point raises an interesting question: just how many games will have minor glitches or other issues with the Sandy Bridge IGP? Without testing each game for compatibility, we can't provide an answer, but we did pull out a large selection of older and newer titles for additional testing. If you have any further requests, feel free to ask and we can try to see if the game(s) in question will run on Sandy Bridge or not—bearing in mind that we don't have access to all current titles. So let's see how SNB graphics fare on 14 additional games.