The Test
To keep the review length manageable we're presenting a subset of our results here. For all benchmark results and even more comparisons be sure to use our performance comparison tool: Bench.
Motherboard:

ASUS P7H57DV- EVO (Intel H57)
Intel DP55KG (Intel P55)
Intel DX58SO (Intel X58)
Intel DX48BT2 (Intel X48)
Intel DP67BG (Intel P67)
Intel H67 Motherboard for Quick Sync and IGP Tests
ASUS M4A89GTD Pro/USB3 (AMD 890GX)

Hard Disk:
Intel X25-M SSD (80GB)
Crucial RealSSD C300
Memory:
Corsair DDR3-1600 2x4GB (9-9-9-24)
Corsair DDR3-1333 4x1GB (7-7-7-20)
Corsair DDR3-1333 2x2GB (7-7-7-20)
Patriot DDR3-1600 2x4GB (9-9-9-24)
Video Card:
eVGA GeForce GTX 280 (Vista 64)
ATI Radeon HD 5870 (Windows 7)
MSI GeForce GTX 580 (Windows 7)
Video Drivers:
AMD Catalyst 10.12 (Windows 7)
NVIDIA ForceWare 293.09 (Windows 7)
ATI Catalyst 9.12 (Windows 7)
NVIDIA ForceWare 180.43 (Vista64)
NVIDIA ForceWare 178.24 (Vista32)
Desktop Resolution:
1920x1200
OS:
Windows Vista Ultimate 32-bit (for SYSMark)
Windows Vista Ultimate 64-bit
Windows 7 x64
Special thanks to Corsair for sending an 8GB Vengeance kit for this review: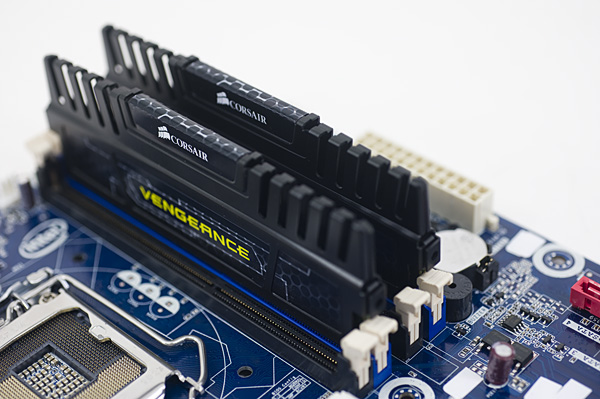 As well as Patriot for sending an 8GB Viper Xtreme kit: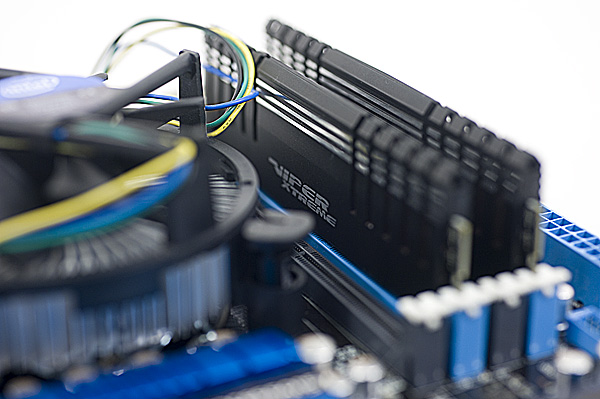 All of our brand new tests (Civilization V, Visual Studio) use 8GB memory configurations enabled by both Corsair and Patriot.