Cables and Connectors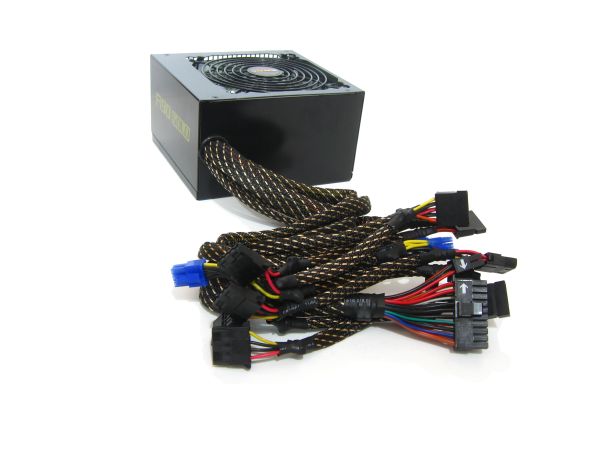 As mentioned before, the R90 has cable sleeving like Enermax. Both PCIe connectors are bright blue, making them easy to spot. The fan grille sits flush with the rest of the casing, and in general the design looks decent. We'd prefer plain black cable sleeving, but there's nothing horribly wrong with the current setup.
Cables and Connectors
Fixed
Main
24-pin 45cm
ATX12V/EPS12V
4+4-pin 45cm
PCIe
6-pin + 6/8-pin 45-60cm
Peripheral
3x SATA + 1x PATA 45-90cm
3x PATA + 1x SATA 45-90cm
Considering this is only a 300W PSU, it's not too surprising that some of the cables are a bit short. The main 24-pin connector should be long enough for most cases, but the 4+4-pin one could use a bit more length, especially if you try to use this in a case with a bottom-mounted PSU. The two PEG connectors are nice, even if they are both on one cable. In addition there are two peripheral cables with four SATA and four Molex connectors. Some users might miss the FDD connector, and considering the price it would be nice to at least get an adapter in the package, but thankfully we're mostly done with floppy drives these days.