HuntKey 300W with 80 Plus Gold
We recently received a new power supply from HuntKey dubbed the R90, or Jumper 300G for the western markets. It uses the HK400-52PP layout, which means the PSU is capable of delivering 400W at lower temperatures; however, the 300W rating is for 45C operation. The 300G is also one of the smaller PSUs with an 80 Plus Gold rating, making it an interesting option for HTPCs and average computers. But what about the price?
We don't have an exact figure for the US market yet, but materials and parts should cost less than half of what the Seasonic X-400FL requires, which means final pricing could be around $80-$90. One advantage the Jumper 300G has over the X-400FL is that it uses a native 400W design, where Seasonic is building off an 850W design. Since the 300G comes with a fan, it will obviously generate more noise than the fanless X-400FL, but the temperatures should also be lower. This could very well be the actively cooled alternative to Seasonic's X-400FL.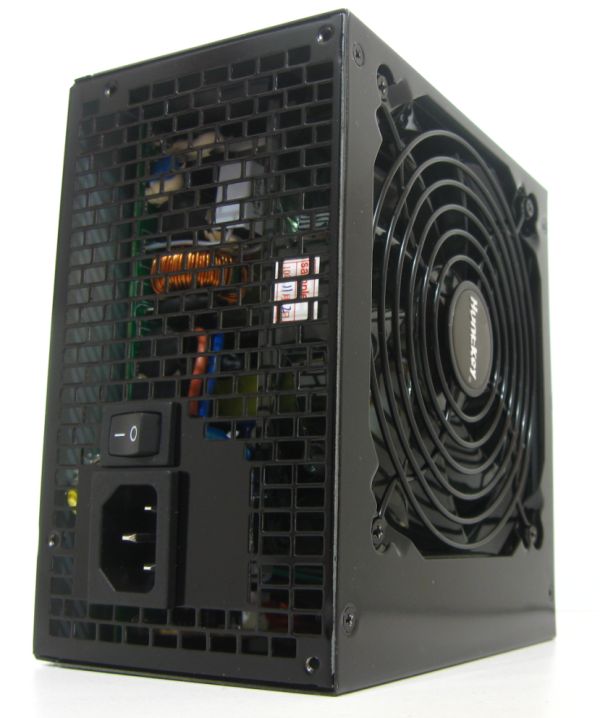 Unlike Seasonic, this is a fixed cable PSU. The HK400 is similar to what many OEMs might use, only with a retail box around it. HuntKey is quite proud of their design and promises very good performance. While we may not have a firm price yet, we can certainly check the voltage quality and other performance characteristics.
Internally, the unit uses a resonant circuit with ZVS (Zero Voltage Switching), active rectifying, and of course active PFC. While HuntKey sells many cheap power supplies in China, this is an example of the sort of quality they can achieve when they're not chasing the lowest price; we'll see more evidence of this with the capacitors on page four. HuntKey is also one of the first manufacturers to offer an 80 Plus Platinum certified PSU, but that's a topic for another day. The Jumper 300G (or R90) has plenty of reserve capacity, and HuntKey makes use of this by including two PCIe connectors: one 6-pin and one 6/8-pin, both on a single cable. That's a first for the 300W PSU market, and with such features HuntKey hopes to expand their presence in the Asian market.