Gaming Performance
With the AMD Mobility Radeon HD 5650 essentially off the chain, let's see how it fares compared to NVIDIA's recent 400 series GeForces in our "Low" setting gaming suite. Also keep an eye on the same GPU when coupled to the Athlon II P520.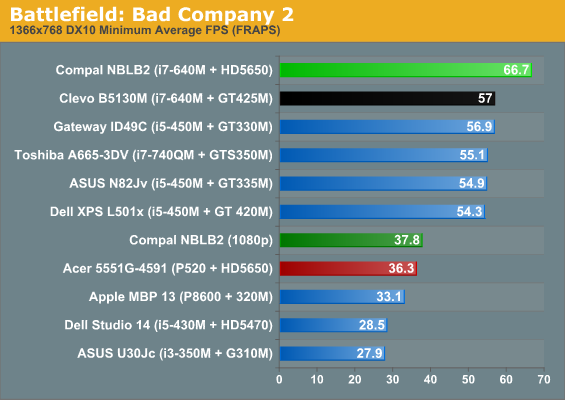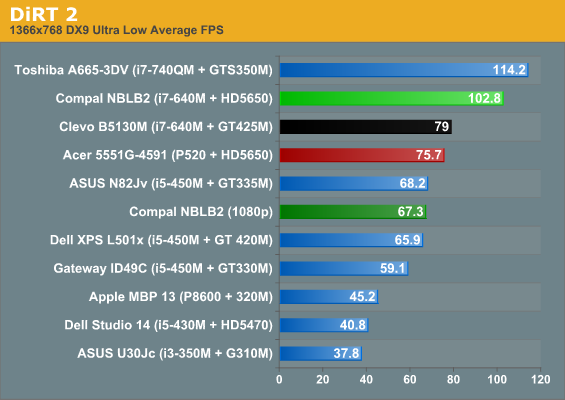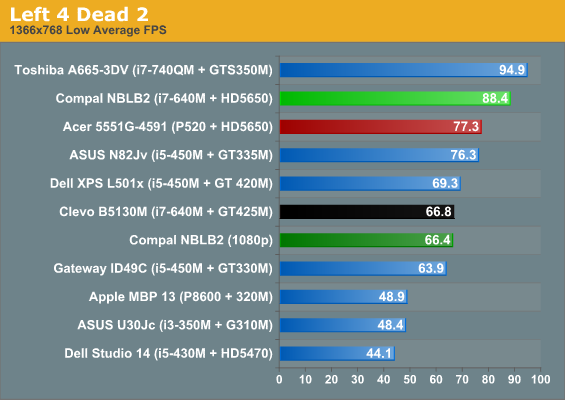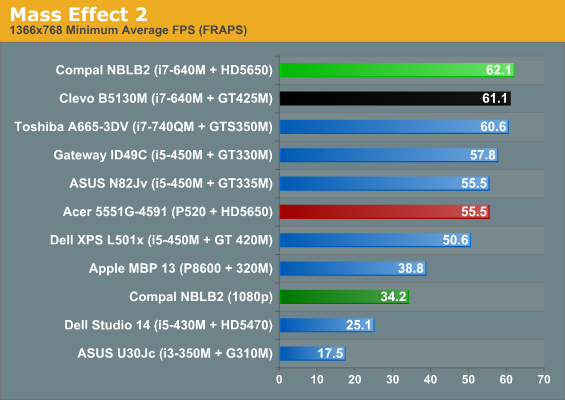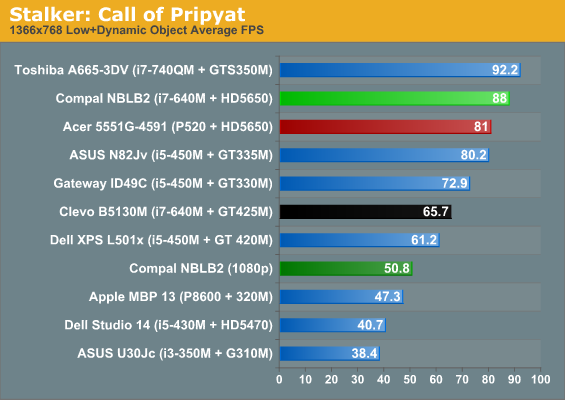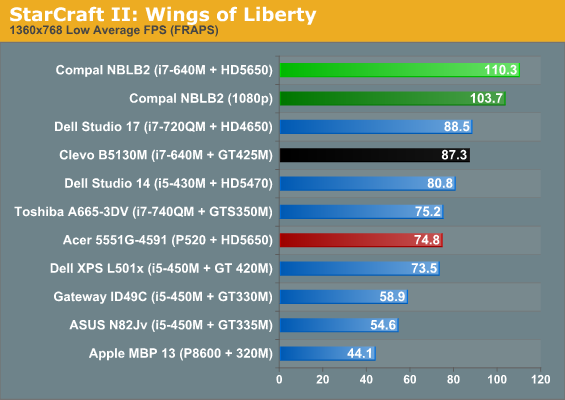 At these CPU-limited settings the NBLB2 essentially takes on all comers, even producing playable performance in nearly every game at the native 1080p resolution. While the GeForce GTS 350M should be more powerful and is generally considered a higher class part, at least on paper, the i7-740QM it's strapped to could be bogging it down. The Acer 5551G also sits back anywhere from 10% (STALKER) to as much as 45% slower (BFBC2) thanks to the CPU deficit. What happens when we ratchet up to our "Medium" preset?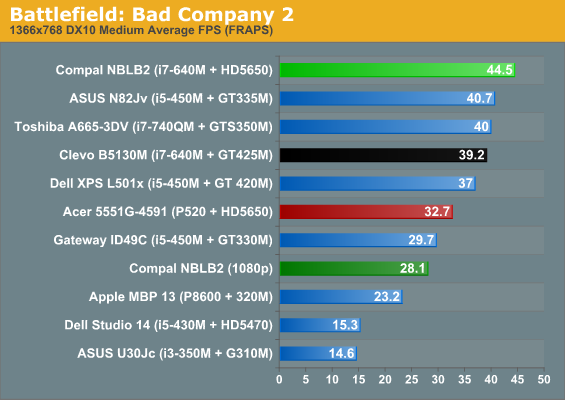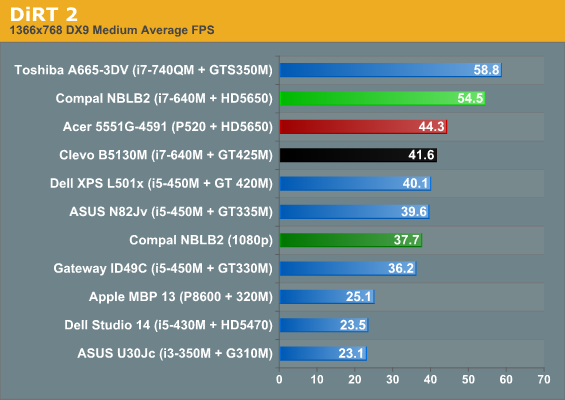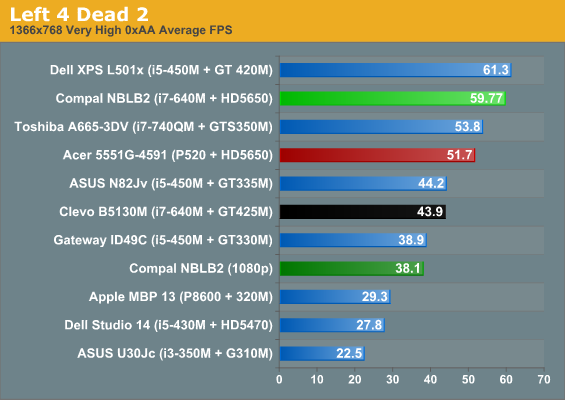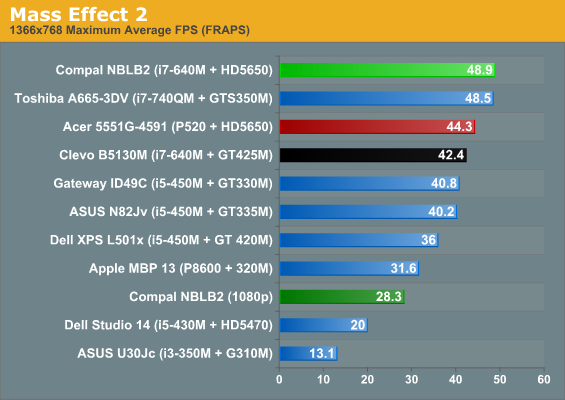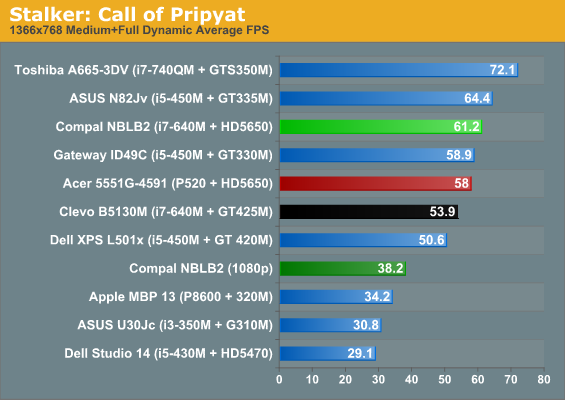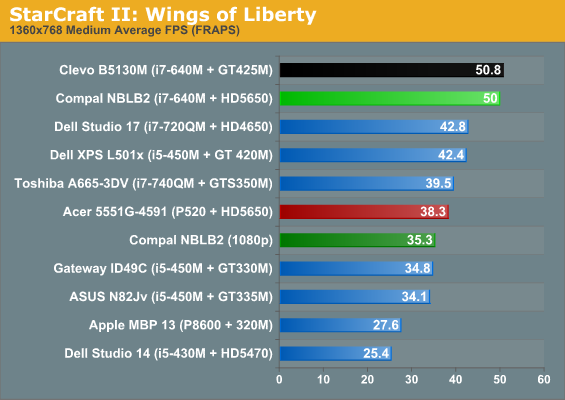 Performance is again excellent, and the 5650 trades blows with NVIDIA's lineup, new and old. In most games the NBLB2 is overall able to provide playable performance even at 1080p. That said, performance isn't entirely smooth at that native resolution, and with most games you may want to back down to 1600x900; 1080p seems to push the bandwidth-limited GDDR3 too hard, and this is true with either vendor's graphics hardware. AMD's P520 remains a noticeable bottleneck even at medium detail, with the i7-640M delivering anywhere from 6% (STALKER again) to 36% (BFBC2—or 31% in SC2) better frame rates. That gap will finally disappear at our 900p High settings, though.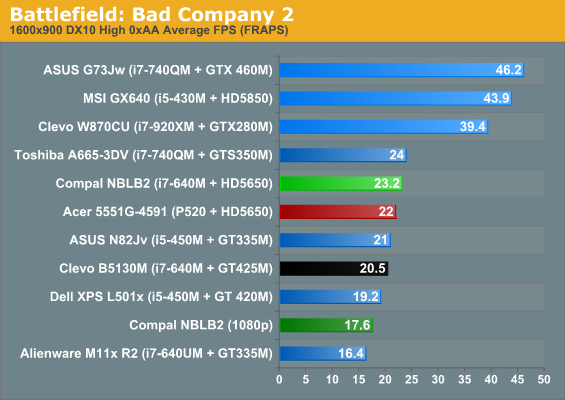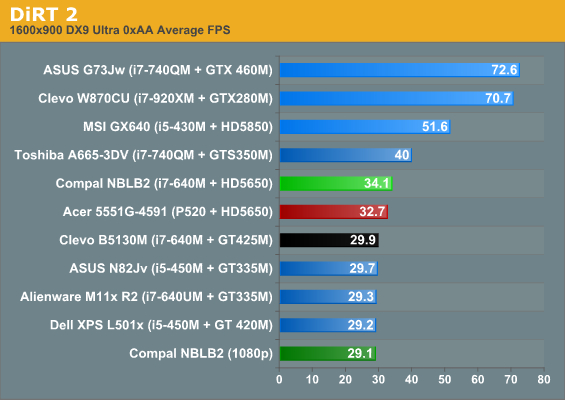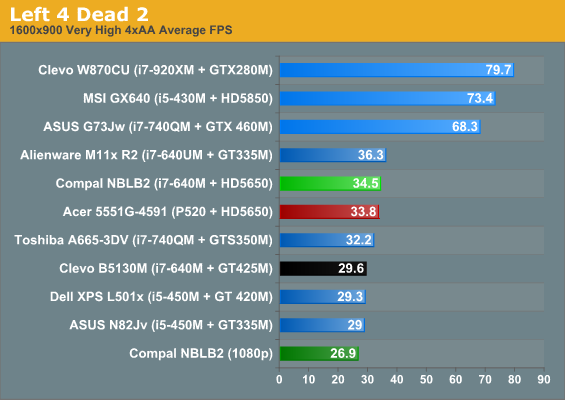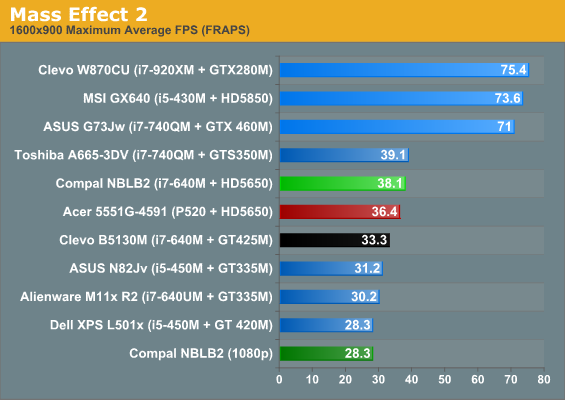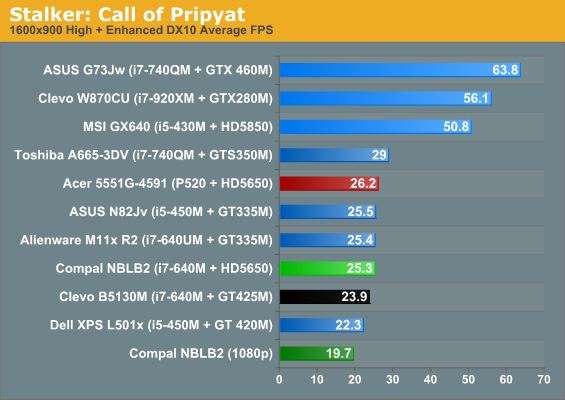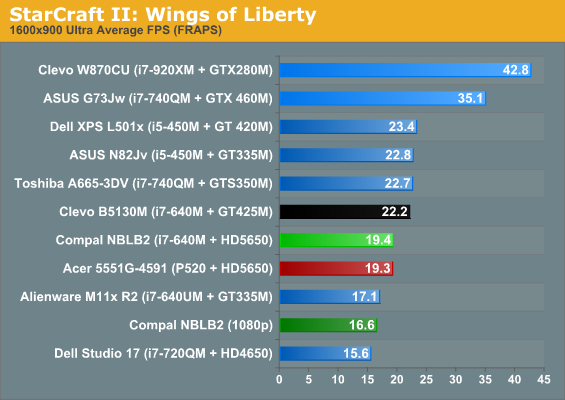 When we get to our "High" preset, the NBLB2 falters: the 5650 just can't take the increased stress. This is true of all the parts in this class, as evidenced by the performance of the high-end GPUs. At this point it doesn't matter what processor the 5650 is paired up with, because it's entirely GPU-limited.