Application and Futuremark Performance
If the NBLB2 isn't that exciting to look at, the performance should definitely be there. The Intel Core i7-640M is a known quantity that remains an extremely respectable alternative to even Intel's mobile quad-core processors, and again the AMD Mobility Radeon HD 5650 will finally be able to stretch its legs. One of the perks of buying a notebook from a boutique builder like Cyberpower or AVADirect is that it's not liable to ship bogged down with extraneous software or pack-ins, either, so performance out of the box is stellar.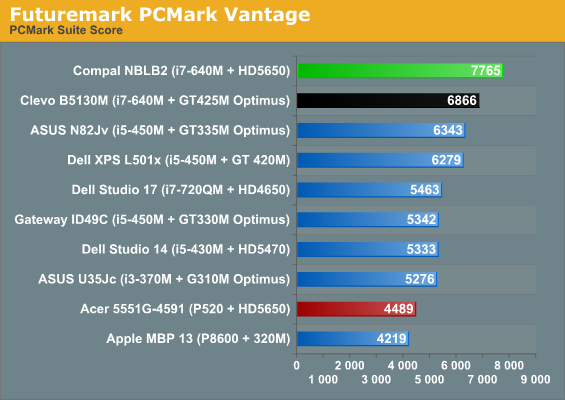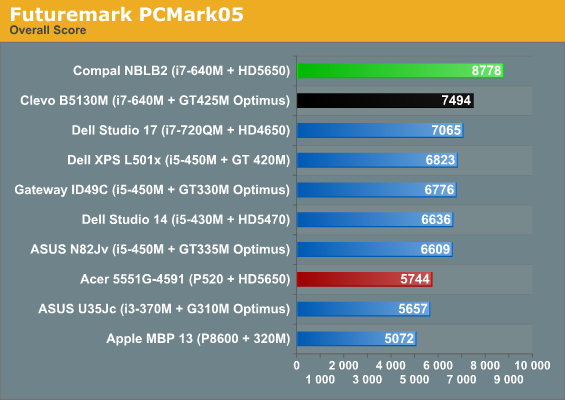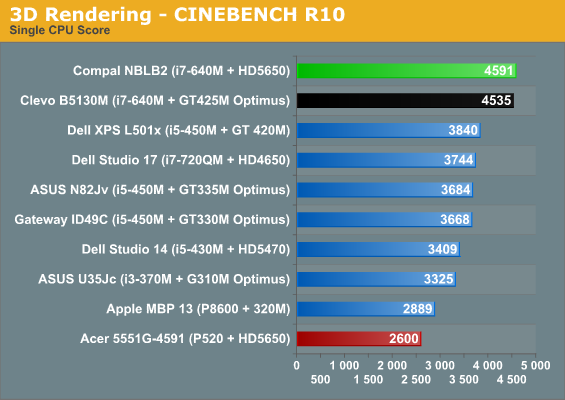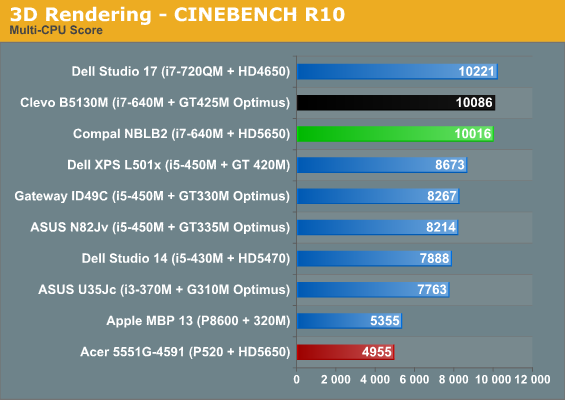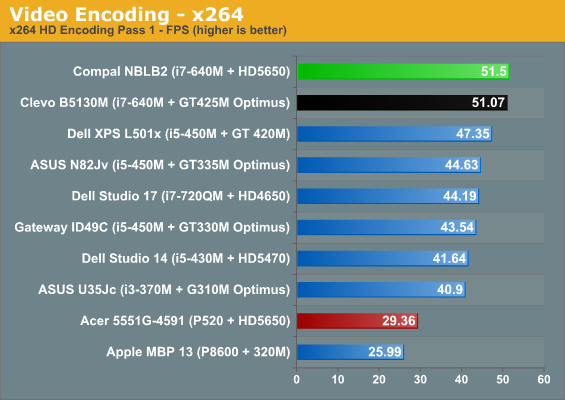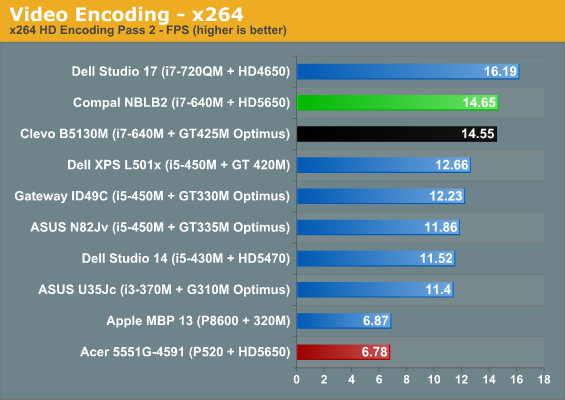 The Intel Core i7-640M in our review unit puts in a dynamite showing that proves it could very well be worth every penny of the $134 upgrade. It screams past every other processor on the charts and generally meets or beats the i7-720QM in performance, only losing to it in the most heavily multithreaded tasks. AMD's dual-core P520 with the same GPU also looks pathetically slow, but keep in mind that general application performance is "fast enough" for most people even on such a CPU, and the price is also a feather in the Acer 5551G's cap.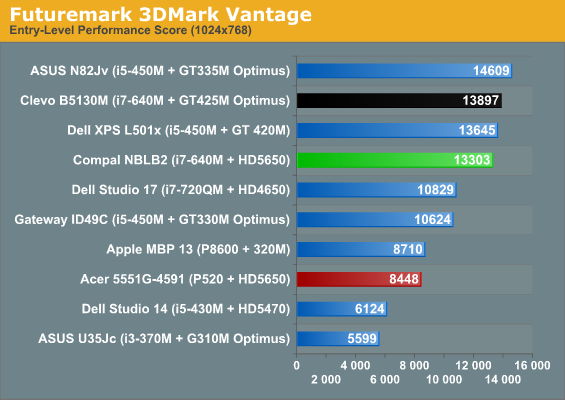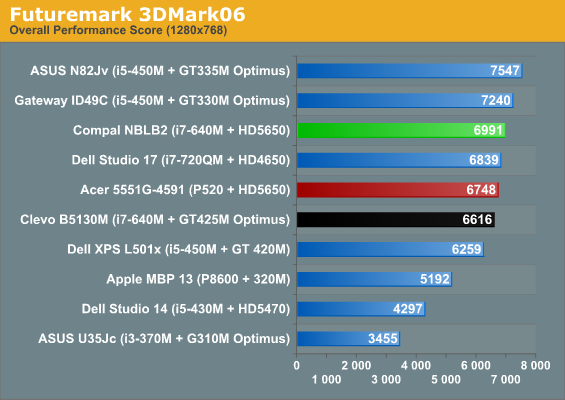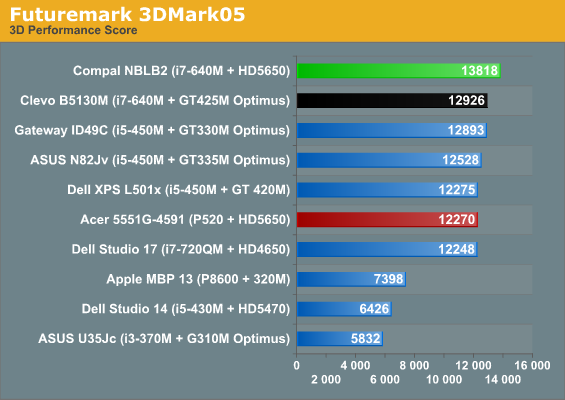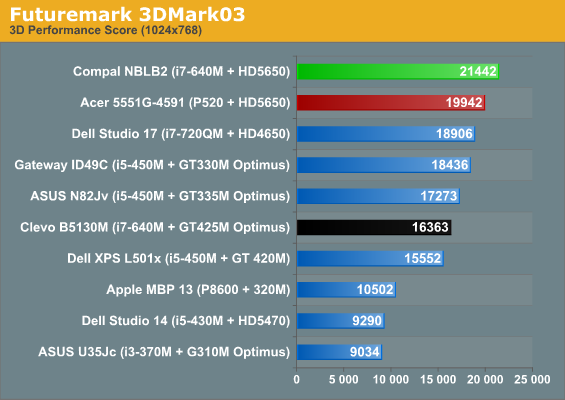 When we get into the 3DMarks they tell a similar story, although NVIDIA's chips seem to fare well here. The 5650 in the NBLB2 is no longer heavily limited by being strapped to an AMD chip and as a result performance improves, sometimes dramatically. The 5650 is also finally starting to break away from the last generation 4650.