Camera
The Epic 4G has a pair of cameras: a 5MP flash assisted camera on the back of the device and a front facing VGA camera on the front. Samsung's camera app is a nicely trimmed down version of what we've seen on many Android phones. You still get the ability to adjust things like white balance, metering mode and exposure compensation, but you can also hide all of that so all you see is a viewfinder and a capture button.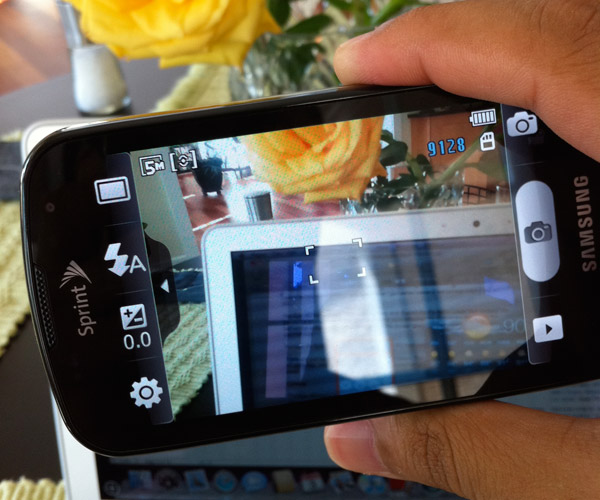 The Camera app, detailed mode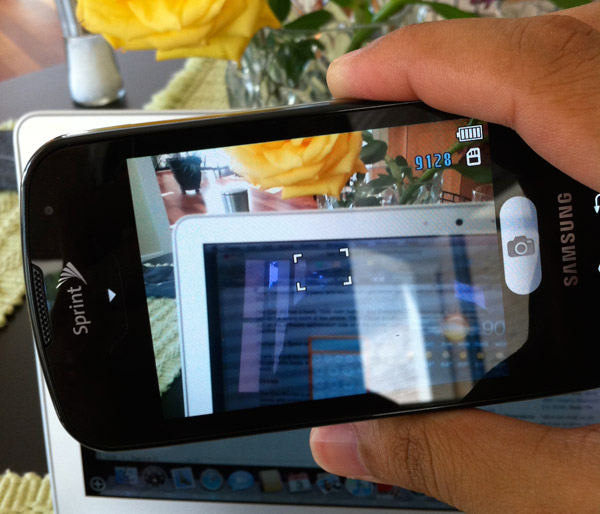 The Camera app, simple mode
The app launches in an average amount of time. I recorded 3.03 seconds to get from the icon to being able to line up my first shot. There's a measurable lag between when you take a shot and when it's actually captured, which can result in blurred photos if your subject is only stationary for a short period of time.
The Camera app repurposes the physical buttons on the Epic 4G. You can lock the camera app by hitting the power/lock button, doing so will render all other buttons on the phone inactive (e.g. home/back keys won't work, useful if you're recording video that you don't want interrupted). The volume rocker serves as zoom in/out buttons as well.
You have two options to actually trigger the camera: you can use the button the screen, or the physical trigger on the camera itself. Both work well.
Picture quality out of the rear facing camera is great for web-sized images, but at full resolution you see the shortcomings of the sensor/software combo. Brian has most of the comparable smartphones so all I was able to do is showcase the Epic 4G vs. the Nexus One and iPhone 4.
White balance isn't too bad. The Epic 4G tends towards more reddish tones than blue/green but it's at least more predictable than the iPhone 4. The biggest issue really is image sharpness. At web resolutions it's fine, but blown up to full size you see how soft the picture really is. You lose a lot of detail.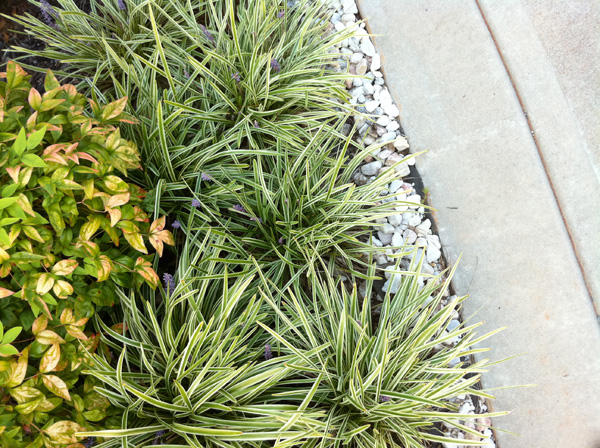 Apple iPhone 4 - Click to Enlarge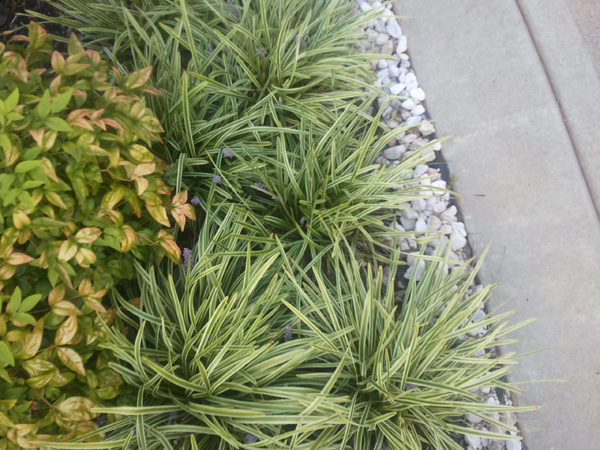 Samsung Epic 4G - Click to Enlarge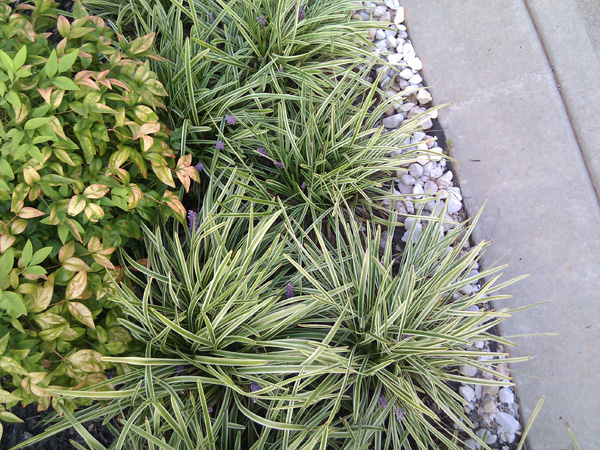 Google Nexus One - Click to Enlarge
I'd say that most modern smartphone cameras are fine for sharing pictures on Facebook but if you want to be able to pick out details you'll need to look for another phone or carry a point and shoot with you.
The Epic, like many Android phones, has issues dealing with light shining through trees. You get an overblown halo effect, rather than an accurate depiction of the scene.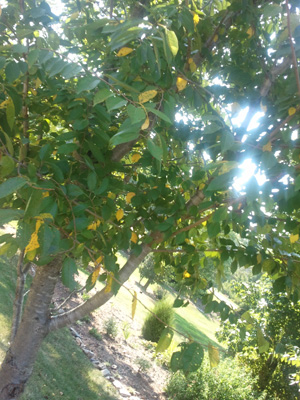 The rear camera is capable of recording 720p video and it can record video with the flash on, a feature that's surprisingly absent from a number of flash enabled smartphones. Video quality here is reasonably good. The softness problem is less of an issue at 720p it seems.