Meet the Asus 1GB DDR3 & 512MB GDDR5
Asus sent us 2 of their GT 240s: the 1GB DDR3 version and the 512MB GDDR5 comparison. This makes for an excellent look at the difference between DDR3 and GDDR5, as the two cards are nearly identical save for the RAM.
Both cards are stock clocked, which means a core clock of 550MHz, and a shader clock of 1340MHz. For the DDR3 card, the RAM is clocked at 1580MHz effective, while the GDDR5 card is clocked at 3400MHZ effective. The DDR3 card is equipped with 1600MHz Hynix RAM chips, while the GDDR5 card is equipped with 4000MHz Samsung RAM chips.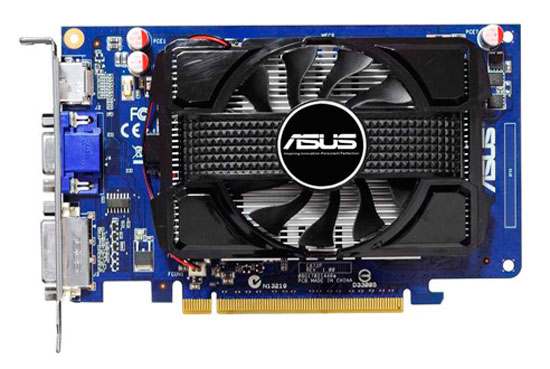 The Asus GeForce GT 240 GDDR5
The amount supporting logic and power circuitry required differs between DDR3 and GDDR5, meaning that the two cards are not perfectly identical. The DDR3 card is slightly shorter than the GDDR5 card, coming in at 6.625", while the GDDR5 card is 6.875"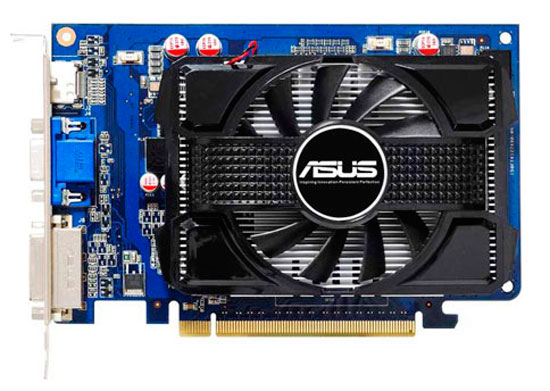 The Asus GeForce GT 240 DDR3
Both cards are equipped with the same cooler. In this case it's a double-wide cooler composed of a sizable aluminum heatsink with a not-quite 80mm fan latched on top. The cooler partially covers some of the RAM chips, but only makes contact with the GPU itself.
Finally, both cards are utilizing the same port layout we saw with the GT 220 series - that is an HDMI port, a VGA port, and a DVI port. There are no adapters included in the box, so you'll need an HDMI to DVI adapter if you want to drive a second digital monitor.