Resident Evil 5
As is often the case with console ports, the latest installment of Capcom's popular survival horror series is not particularly GPU starved, and can crank out high numbers on just about anything.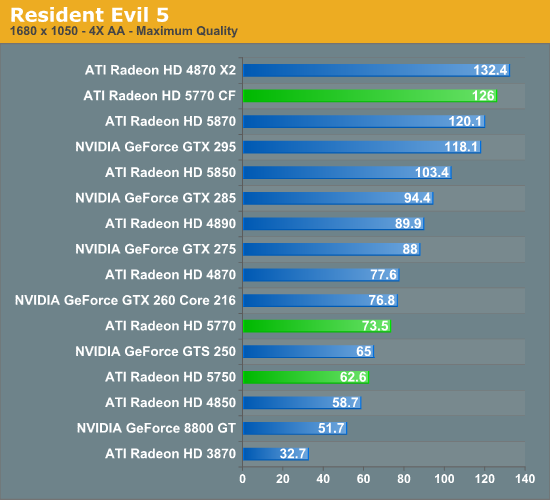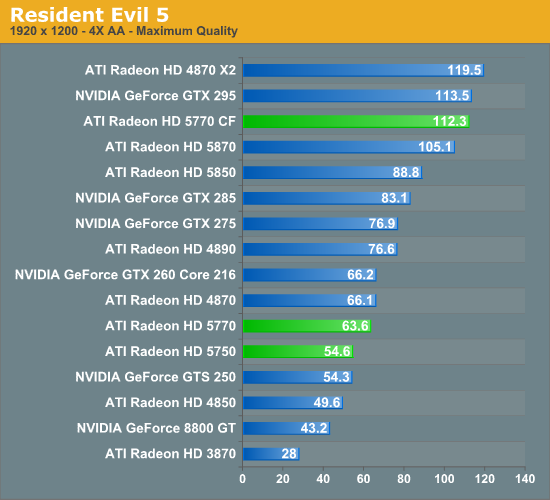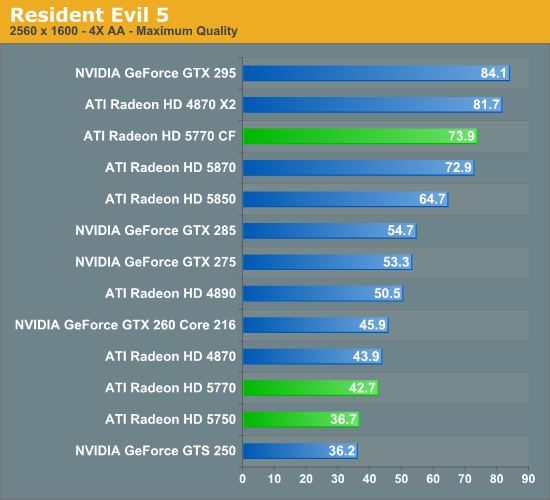 The 5770 goes back to losing, but this time it's only by a few percent. The GTX 260 wins here yet again though.
It's another win for the 5750 though; 6-10%. It and the GTS 250 are virtually indistinguishable above 1680.
Finally, another $100 on a 5850 buys you 40%-50% more performance.