Dawn of War II
Dawn of War II is our other RTS benchmark. It's among the more challenging games in our collection, leading to there being a definite cutoff for playability.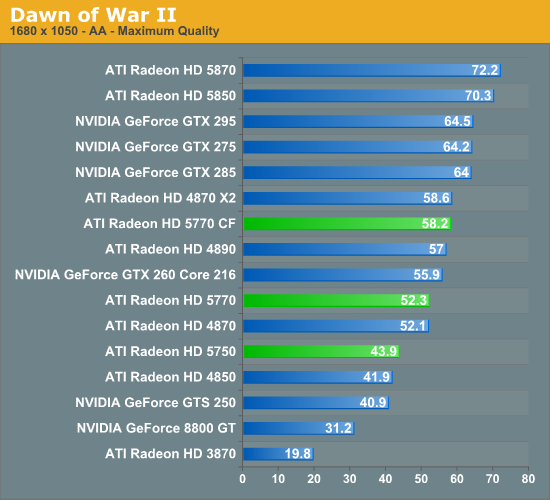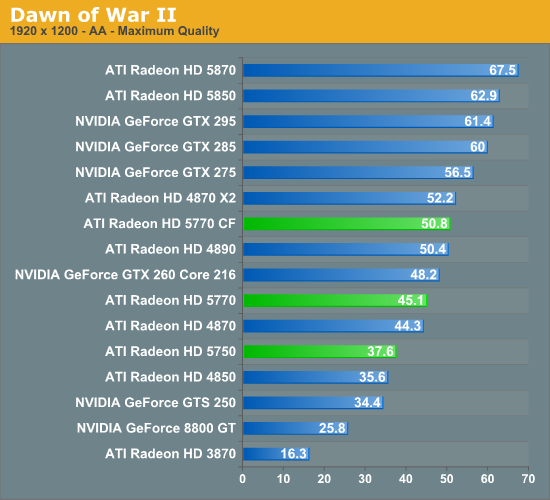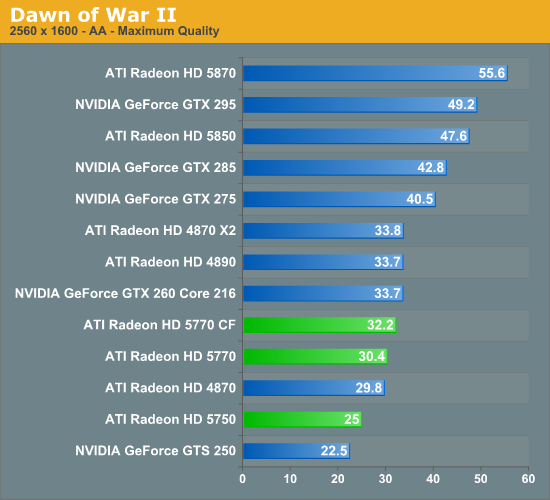 And the 5770 finally wins at something! It's a couple percent over the 4870 at best, but it's something. The GTX 260 still claims top honors though.
As for the 5750, it pulls off a respectable lead as compared to the 4850, by about 5%. The GTS 250 again loses here.
As for that 5850, $100 buys you up to 56% more, at the highest resolutions.