On-package GPU and Graphics Turbo
Arrandale and Clarkdale are two-die packages. There's the 32nm CPU die and next to it is a 45nm DirectX 10 GPU die (no DX11 support until possibly Larrabee).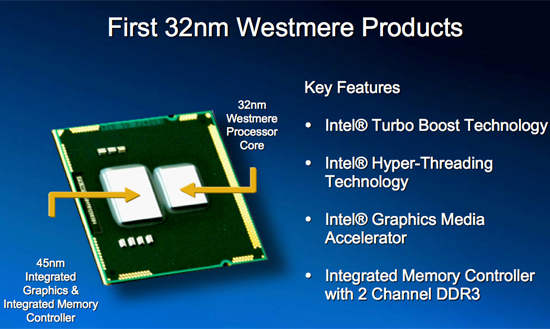 This isn't Larrabee (yet), it's a direct descendent of the graphics in G45. While G45 was built on a 65nm process, the 'dale graphics is built on a 45nm process.
The smaller transistors enable much higher performance. While G45 had 10 shader cores, the 'dale GPU increases that to 12. A number of performance limiting issues have now been resolved, so we should see much more competitive performance from Intel's graphics.
The memory controller has been moved off of the CPU die and is on the GPU die instead. It's still on-package so you get decently low latencies, but it shouldn't technically be as low as on Lynnfield. This is a temporary problem that fixes itself once the CPU/GPU are on the same die with Sandy Bridge.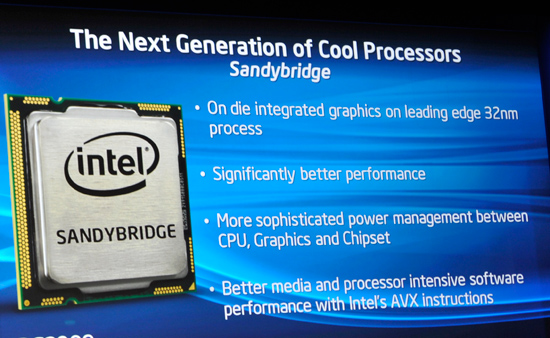 Sandy Bridge brings on-die graphics
I've already explained turbo mode quite a bit so I won't rehash it here. The technology basically allows you to run your CPU at the fastest possible frequency regardless of how many cores are active. Westmere has this.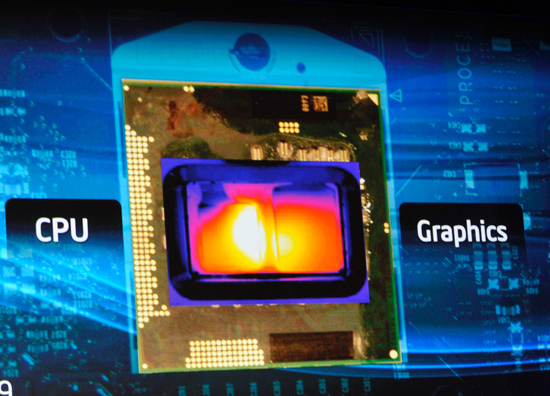 Arrandale will support graphics turbo modes, while Clarkdale won't. Clarkdale graphics is already running as fast as possible regardless of TDP.
If the GPU demand is higher than the CPU demand, the CPU will allocate more of its TDP to the GPU and vice versa.