AES-NI
Westmere does add some new instructions to x86, although the big expansion comes with AVX and Sandy Bridge next year. Westmere gets six new encryption/decryption instructions. The group of instructions accelerate AES (Advanced Encryption Standard) and are thus referred to as AES-NI.
All the new instructions need is software support and you'll see acceleration on Westmere. There were Winzip demos aplenty, which will have full acceleration support when the first Westmere chips hit.
When accelerated, Intel believes there will be no performance hit for encryption/decryption and it had the demos to back it up.
Here we're looking at disk throughput of an Intel SSD with full disk encryption enabled. Without AES-NI the performance takes a real hit: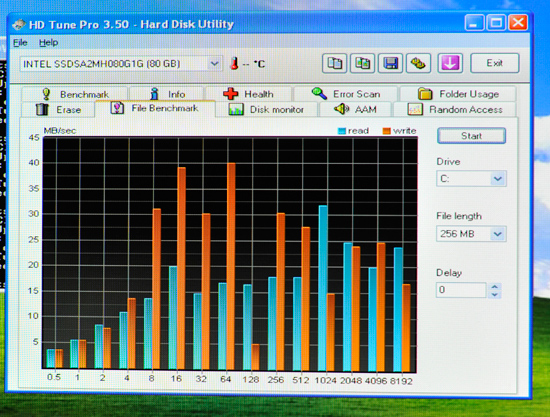 40MB/s reads, 20 - 30MB/s writes
But with it, you can hardly tell you're even running AES: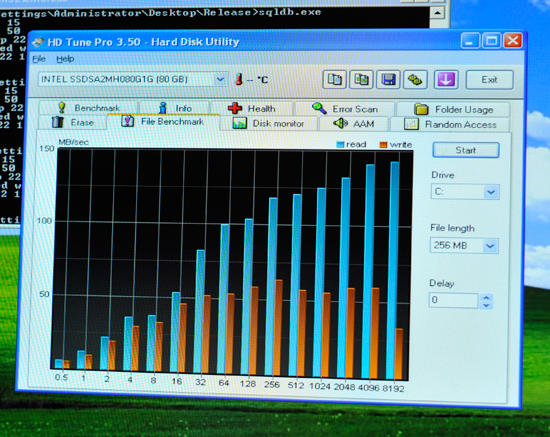 ~150MB/s reads, 50MB/s+ writes
Intel expects that full disk encryption and improved security will be commonplace once Westmere is in the mainstream.