POV-ray 3.7 Beta 23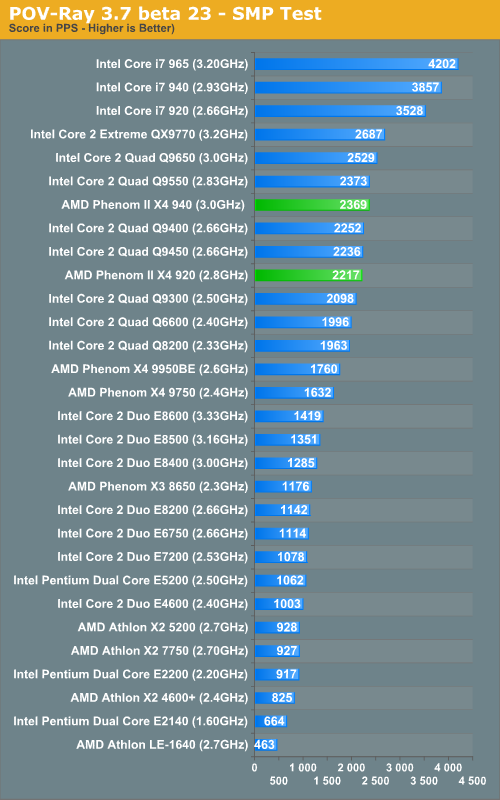 Once again, the Phenom II is very competitive on a cost basis in this 3D rendering application while remaining very close to the Core 2 series on a clock speed basis.
Multi-threaded par2 Archive Recovery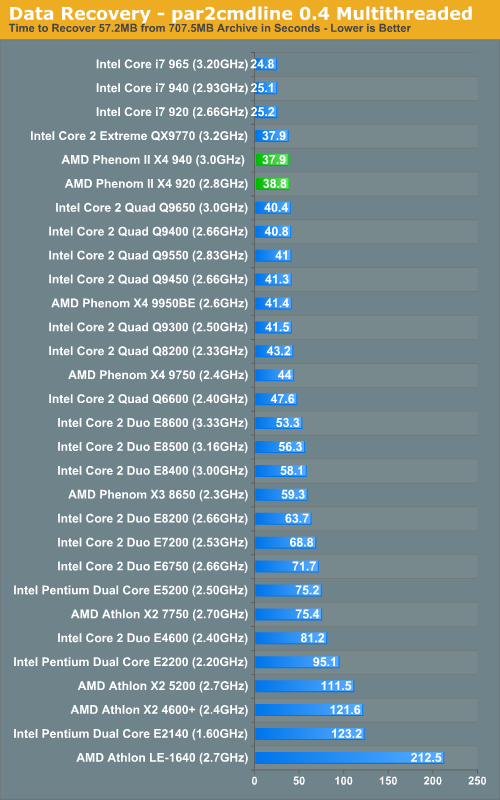 Our Data Recovery test shows Phenom II equalling or bettering the Core 2 series due to a test that favors the IMC designs over the cache centric Core 2.
Blender 2.48a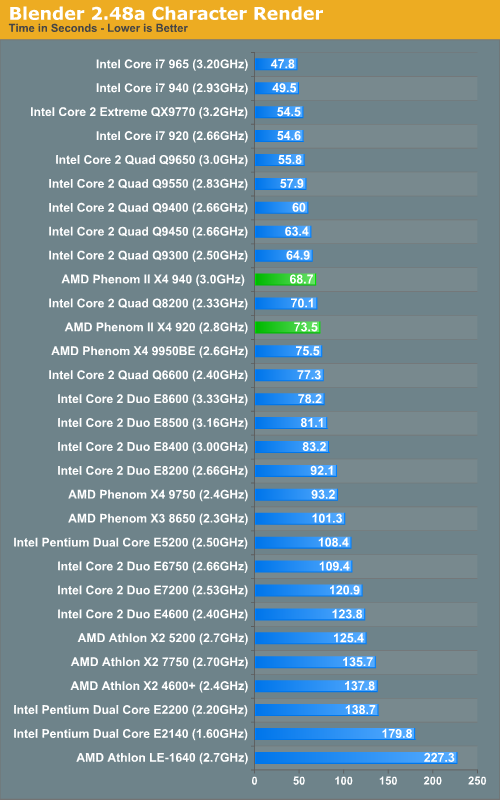 Blender shows Phenom II less competitive than the other 3D rendering tests we've seen thus far.