OCZ ModXStream Pro 400W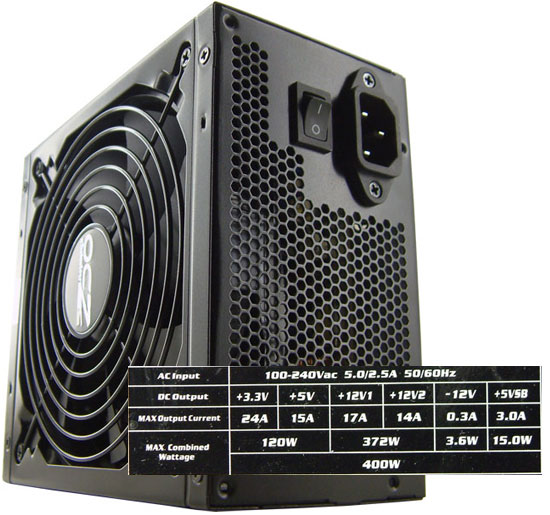 The latest addition to OCZ's power supply lineup is the ModXStream Pro series. The 400W version we are testing today is made by CWT while the other power supplies in this series are made by Sirtec. The ModXStream comes with cable management as the name suggests. The housing and the fan grille are black and the back is well ventilated to exhaust air. There are two 12V rails, one with 17A and the second with 14A.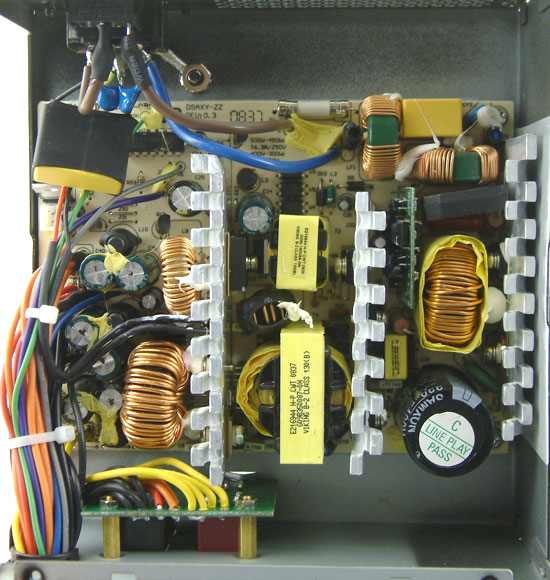 It's a somewhat odd decision by OCZ to let different manufacturers produce their different power supply lines, and now we even have different manufacturers producing models within the same series. Maybe Corsair started this trend by changing to CWT for their higher wattages options (instead of Seasonic), but what OCZ has done here is barely understandable. OCC is currently utilizing FSP, CWT, Seasonic, Sirtec, and Impervio. However, even if the decision is odd it's not a serious concern, since most of these vendors produce high quality products. The inside looks similar to the HEC-350TE-2WX with minor changes to the housing and components. All of the capacitors are made by SamXon and the fan is made by Yate Loon.
The OCZ ModXStream Pro comes with two cable harnesses each with three Molex connectors, and another harness with four SATA connectors. The 24-pin, 4-pin and 6/8-pin PEG connector are 50cm away from the power supply. All cables are of course sleeved.