Introduction
Many of you have been waiting for us to review more low-wattage power supplies. We have written about power consumption several times in the past, and we have made it clear to AnandTech readers that in most cases there is no need for a high output power supply when 400W to 500W units will do just fine. We picked a collection of such units from high-end manufacturers throughout the market, and in fact we received so many power supplies that we had to split the roundup into two parts. The first part will contain power supplies rated at 300W to 450W while the second part will focus on 500W to 550W units.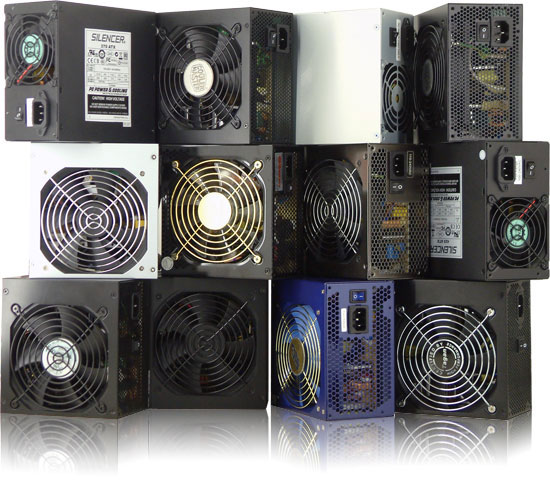 Nowadays it is very hard to find high performing units with low wattages, since manufacturers mostly aim for bigger units where they can make more money. In most cases, the high manufacturing costs of smaller units with better technology stands in the way. Nobody wants to pay $100 for a 400W power supply; there is simply no market for these units, which is why most of what we see in this field is cheap units with very poor performance to say the least. However, there are still manufacturers out there producing low-wattage units for the enthusiast market; Seasonic for example makes 300W units for OEMs as well as selling them under their own retail name.
Another issue with low-end power supplies is that they normally come with a poor selection of connectors that only lets them operate simple systems, even though they could power a decent midrange graphics card. The units we will be reviewing today are from higher-end manufacturers and some even come with a 6-pin PEG connector. Two units even come with two 6-pin connectors, which is very nice to see. The market is changing and even vendors that had 500W as the lowest wattage options in their repertoire now offer smaller units. For example, we introduced the Thermaltake TR2 QFan series recently, which starts at 300W. We will include the 400W TR2 unit today, which performs quite well.
We will also have a few world premiers today. Cooler Master sent their new Real Power Pro power supplies rated at 360W and 400W. Enermax also sent a new version of their older Liberty series, this time called Liberty Eco. Silverpower, which is not much known in the U.S., has a new OEM power supply from Seasonic that will also be in today's roundup. Silverpower is actually a spin-off from Maxpoint's Tagan brand, since customers wanted something less expensive than the usual Tagan offerings. Finally, we will have a few OEM units from various manufacturers today that we can compare with their retail brothers.