If you've ever used a system with a SSD, you'll know the appeal. They are expensive, small and not widely available, but that doesn't mean that the technology or the drives aren't desirable.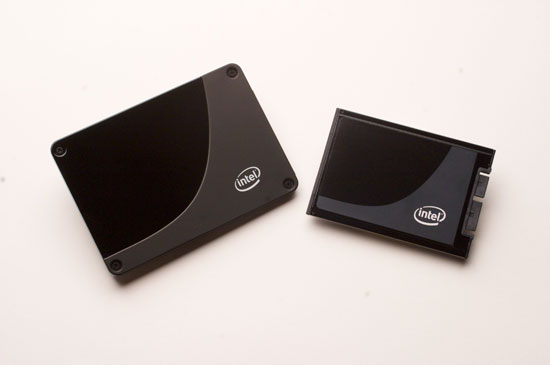 Today Intel is announcing its SSD family: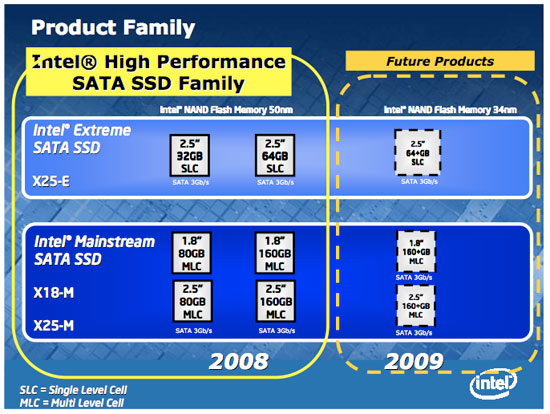 There's the Intel Extreme SSD X25-E, which is a 2.5" drive based on SLC NAND flash in either 32GB or 64GB sizes. Sampling will be in 90 days from today, so we may see the first drives by the very end of the year.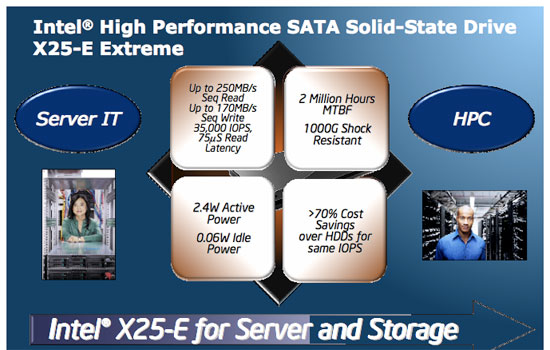 The SLC drive delivers 250MB/s reads and 170MB/s writes.
The Intel Mainstream SSD line has two models, the 1.8" X18-M and the 2.5" X25-M. The mainstream SSDs use MLC NAND Flash and thus have slightly slower write speed (and much slower small file write speed), but halves the cost per GB and thus makes these things affordable. The X25-M drive will be available in 80GB and 160GB sizes by the end of the year. Sampling starts within the next 30 days for the 80GB models.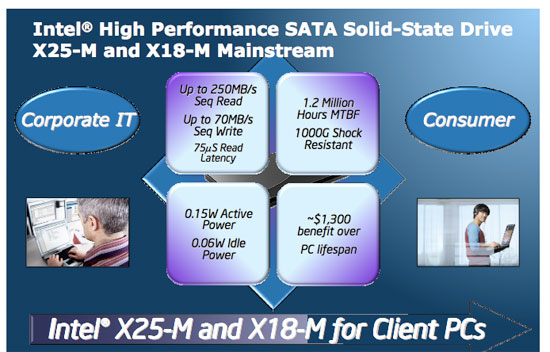 The mainstream drives promise up to 250MB/s reads, 70MB/s writes with a 0.15W active power and 0.06W idle power rating.
Going into 2009 you can expect larger sizes. On the SLC front I'd expect 128GB SLC drives and something in the 200 - 300GB range for MLC drives.