The Peanut Gun
If you're going to have an automated box maker, you absolutely need to also have a packaging peanut delivery system to go along with it. When you enter the warehouse on the far right you'll see two large vats: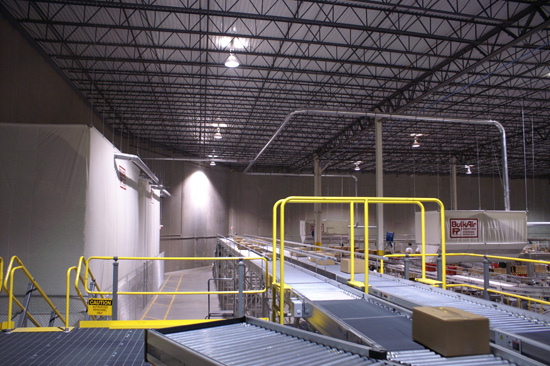 The peanut vats are to the left
In these two massive vats are about a tractor trailer's worth of packaging peanuts. They are piped to the packing area using metal ducting that you see in the picture above. The peanuts are sent to mini-vats in the actual packing area and from there they are sent to the peanut guns: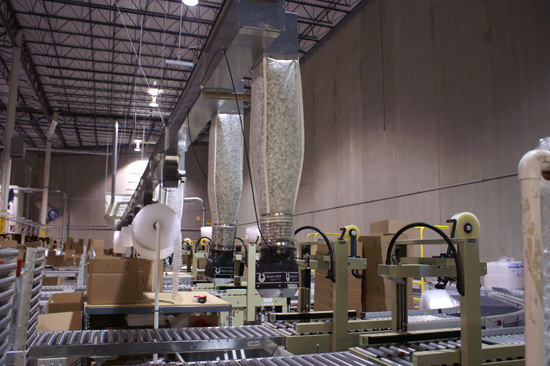 As the order is completed, the tote is sent to the label station where each item is scanned individually and a label is generated to make sure what you ordered is what goes in the box.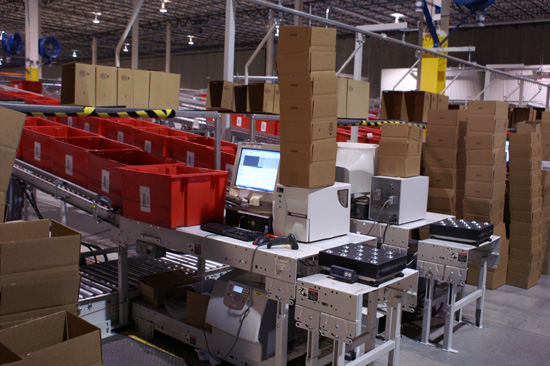 The label station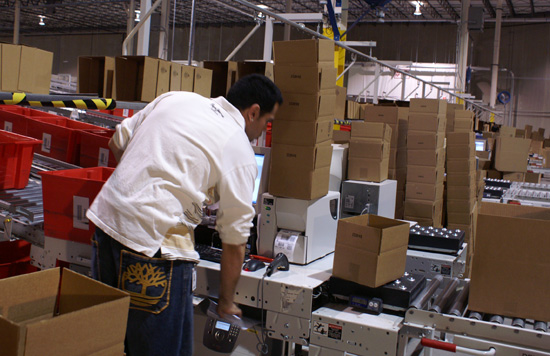 Label printed
The peanut guns dispense packaging peanuts into boxes as they are readied for shipping: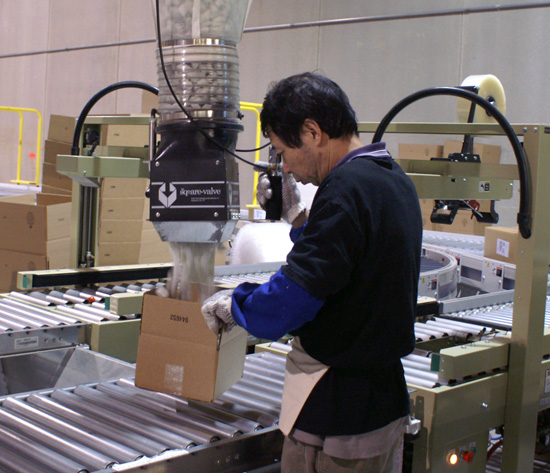 If the Newegg staffer filling the box gets a little too excited and shoots peanuts everywhere, never fear: the system is self-recycling.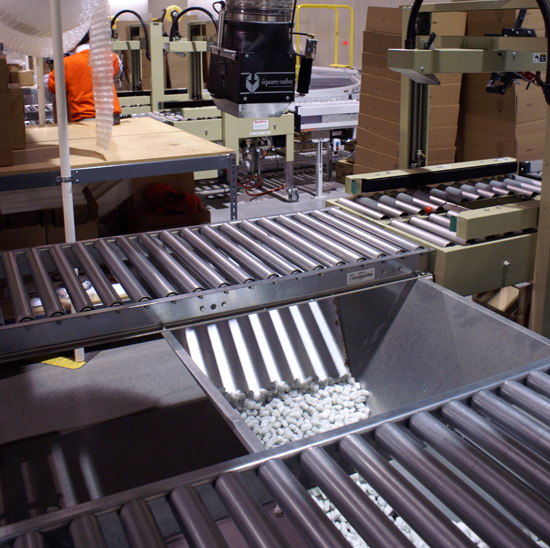 Any peanuts that miss their target get sucked back into the system, minimizing waste and maximizing peanut-fun. Newegg insists that packaging peanuts are still the most economical form of packaging, although within the next few years we may see some more eco-friendly solutions arise.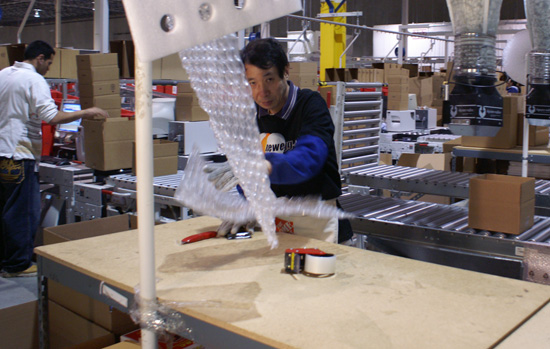 Delicate items are individually wrapped in bubblewrap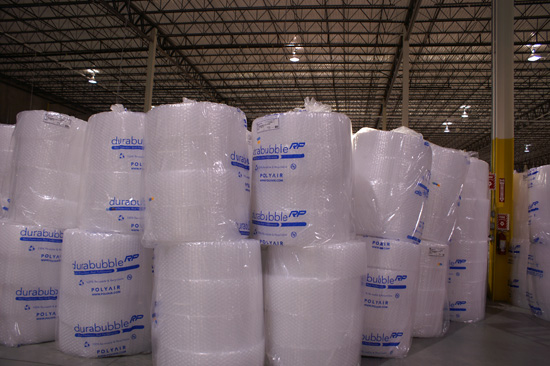 Newegg has a bit of bubblewrap on hand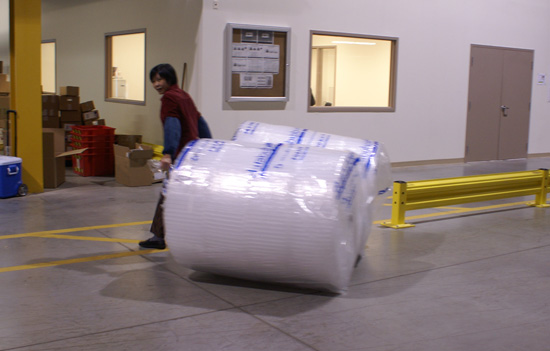 Some things must be done by hand
Once full of peanuts, the box is pushed through the automatic taping machine and sent off to shipping: