For years I'd been visiting Newegg's facilities and I'd always commented, especially in the early days, on how I'd really wanted to take pictures of the facilities and do an article on them. Back when Newegg was much younger, a good portion of its success was due to the efficiencies of its warehouse in filling orders. As many companies in our industry tend to be, Newegg was quite shy and wouldn't let me so much as take a picture the first couple of times I visited them.
Finally in 2006, they opened up to the idea of documenting one of their warehouses. Armed with camera and notepad I toured Newegg's facilitiy in Los Angeles just around the time that it opened its first warehouse servicing the east coast in Tennessee. Fast forward to 2008 and Newegg had just recently unveiled its second east coast facility, this time in New Jersey.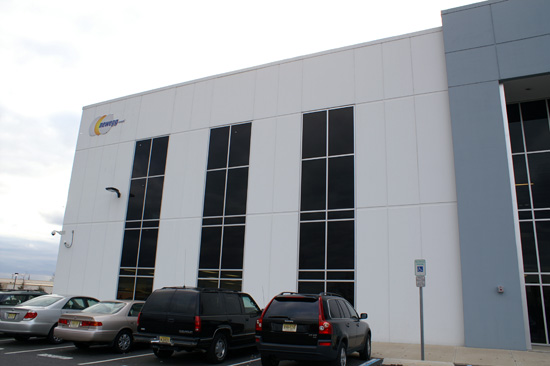 With revenues well over $1B a year, Newegg is no longer the seemingly small operation it once was and the company is much less shy. While the brains behind the original warehouse design has since left the company, the New Jersey facility is an improved, more up-to-date version of what I saw back in LA in 2006.
There are far fewer actual people at the warehouse now thanks to even further automation and, yes, the goal is still to get your order to you within two days of leaving the facility regardless of shipping method. That's actually the whole purpose of building the NJ facility, so that customers on the east coast can actually get their orders within that two day target - even with ground shipping.
For those of you who remember the first article, not much has changed - everything i just a lot newer (and the warehouse is a lot quieter too). I told Newegg that if we were going to do another tour we had to do it exactly like last time, which meant that they needed to give away something special to AnandTech readers. The first time Newegg let me tour their facilities and setup a giveaway it was a very kind gesture, now it has become tradition. I'll get to exactly what you get to win and how in a little bit.