High Definition Media Encoding
DivX 6.8 with Xmpeg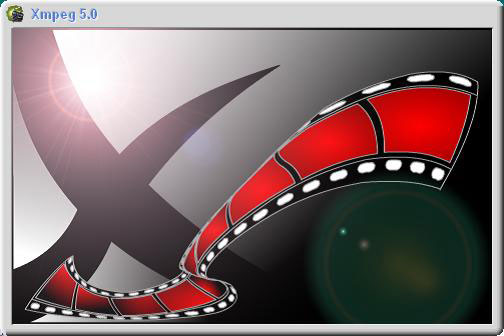 Our DivX test is the same one we've run in our regular CPU reviews, we're simply encoding a 1080p MPEG-2 file in DivX. We are using an unconstrained profile and enhanced multithreading is enabled.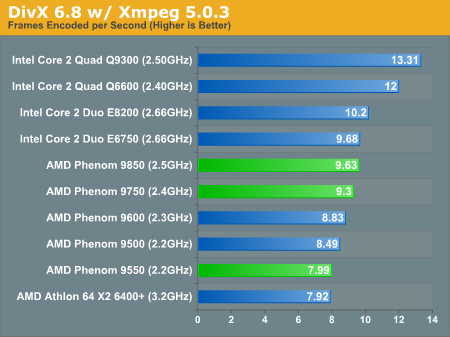 DivX performance continues to be a strong suit of the Core architecture as even the dual core E6750 is able to outperform AMD's fastest Phenom.
Windows Media Encoder 9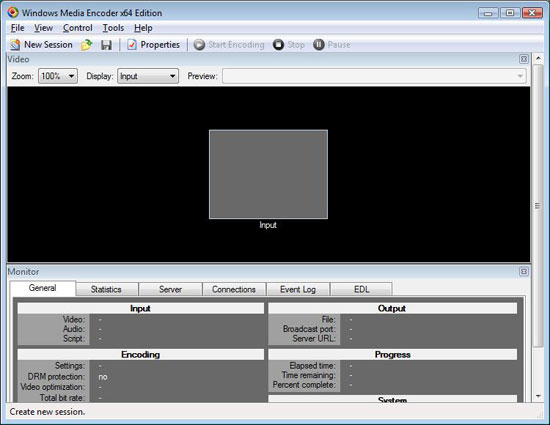 Using Windows Media Encoder's advanced video profile we encode a 500MB AVI file, this is the same test we've run in other CPU reviews.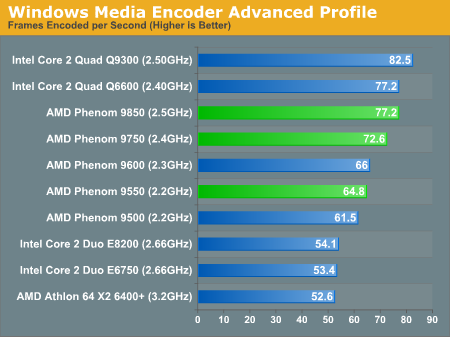 Things are much closer under Windows Media Encoder, with the Phenom X4 9850 actually equalling the performance of Intel's famed Core 2 Quad Q6600. And it's cheaper.
x264 Encoding with AutoMKV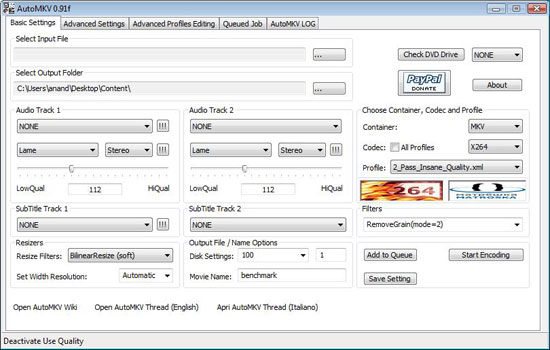 Using AutoMKV we compress the same source file we used in our WME test down to 100MB, but with the x264 codec. We used the 2-pass Balanced encoding profile.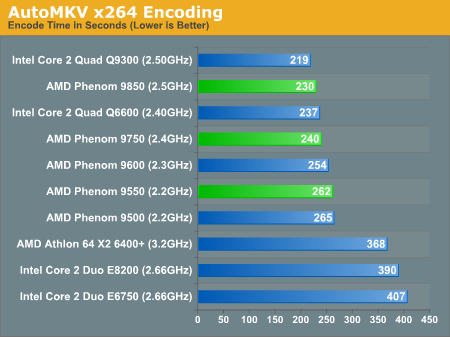 In our x264 encoding test AMD's Phenom X4 9850 is actually faster than the Core 2 Quad Q6600 and begins to nip at the heels of the much more expensive Q9300.