Build Quality
As advised, our first step before use is to remove the protective shipping foam that prevents the extremely large Tuniq Tower from moving during shipping.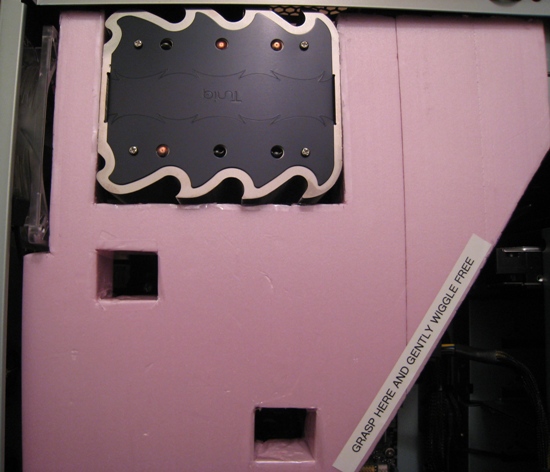 So far, so good. Here are some shots of the interior and exterior.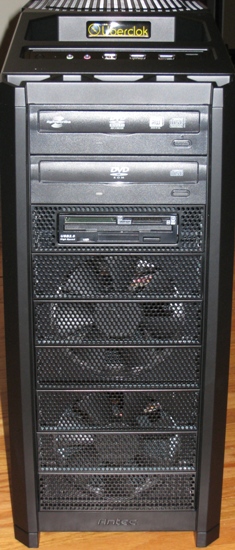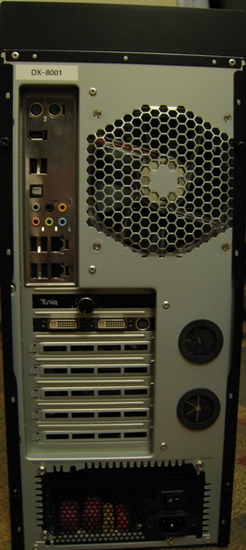 For those who haven't seen the Antec Nine Hundred before, it has two 120mm fans in the front, one 120mm fan in the rear, and an enormous 200mm fan that draws air out the top. It even has an additional 120mm mounting location on the windowed side panel. We took a shot of the top fan with some items placed for scale - it really is large. Tastes will differ somewhat on computer cases, but the Antec Nine Hundred is certainly a reasonable option and one we have personally used and recommended.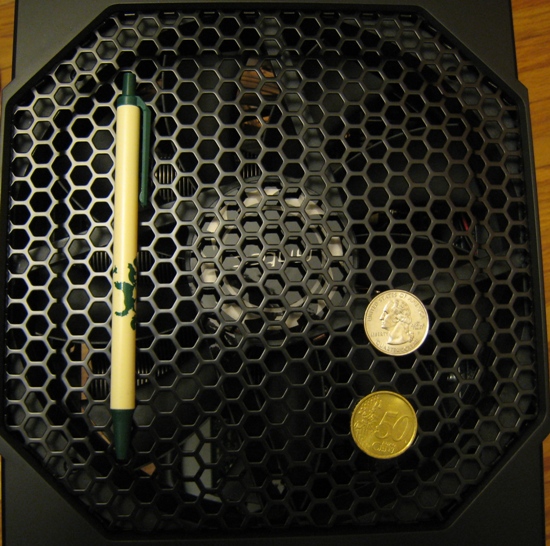 As seen in the interior shot, attention to cable routing is good, and all unused cables on the modular power supply are removed. The use of all Serial ATA components aids in the clean look, and the system had excellent airflow; system temperatures remained low throughout testing.
Setup and Startup
The Ion comes overclocked to 3.0 GHz out of the box. With the E4500 (2.2GHz stock, 11x multiplier), this means a 273 MHz front side bus (1091 quad-pumped).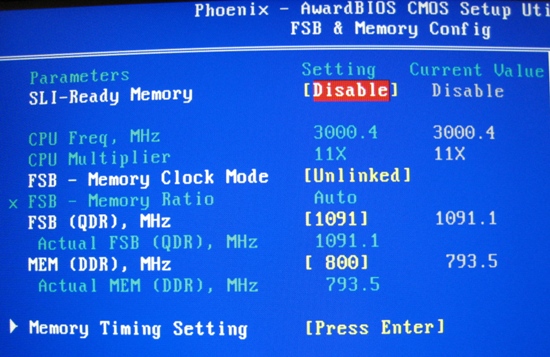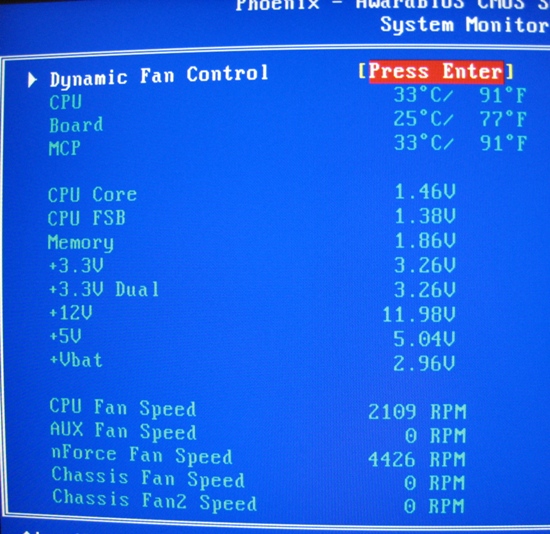 They've turned up the core voltage close to the reasonable limit (1.5V), but with the Tuniq and ample airflow this is no problem, and as seen the CPU is sitting at about 33 degrees Celsius at idle.
And what do we find at first boot?
A totally clean desktop - just My Computer and the Recycle Bin. This is a welcome change, compared to some prebuilt systems that are loaded with junk. How about background processes, another area typically bogged down?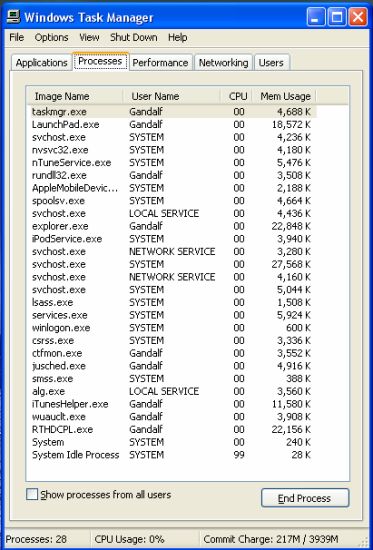 There are just 27 processes (minus Task Manager itself), including iTunes and nTune. This is very good, and about as close to a "clean slate" as you can get. All of the programs listed in the owner's binder come preinstalled, along with typical Windows components. MSN could be removed, but this is a great example overall of giving a clean Windows desktop experience with only a few truly value-added programs. Perhaps the best sign of attention to detail, Überclok holds true to their claim in the binder - the system did indeed have the very latest beta Detonator drivers, 169.28.