Taking on ARM with Moorestown
While Menlow uses a more traditional PC setup (cpu + chipset), its successor due out in 2009/2010 won't. Moorestown, like Menlow, is a two-chip design - composed of a north hub and a south hub. The north hub features the CPU, memory controller and graphics, while the south hub is just I/O. This should sound a lot like AMD processors today, but there's one key differentiator: the south hub won't support the PCI bus.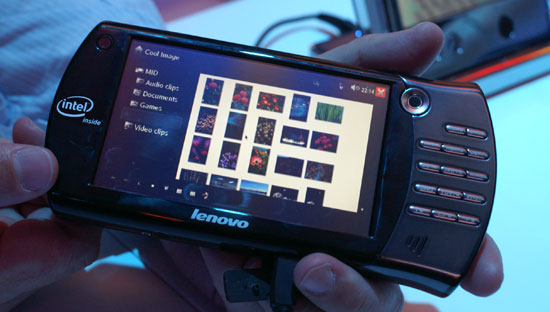 The lack of PCI support is purely a power savings measure; while Intel expects Menlow to be far faster than the ARM platforms used in smartphones today (approximately 2x the performance of what's in the iPhone), ARM will continue to have a significant power consumption advantage.
The ARM power consumption advantage comes from two places: active power and idle power. Intel plans to make significant improvements in active power over the coming years, eventually bringing parity with ARM but it will take some time. These improvements will come via architectural changes as well as improvements in manufacturing processes.
The idle power reduction will come through highly integrated platforms, like what we're describing with Moorestown. By getting rid of the PCI bus and replacing it with Intel's own custom low-power interface, Intel hopes to get idle power under control. The idea is that I/O ports will only be woken up when needed to (similar how the data lines on the Centrino FSB function), and what will result are platforms with multiple days of battery life when playing back music.

While there will still be some Menlow devices that run Windows, Intel expects all Moorestown devices to run Linux.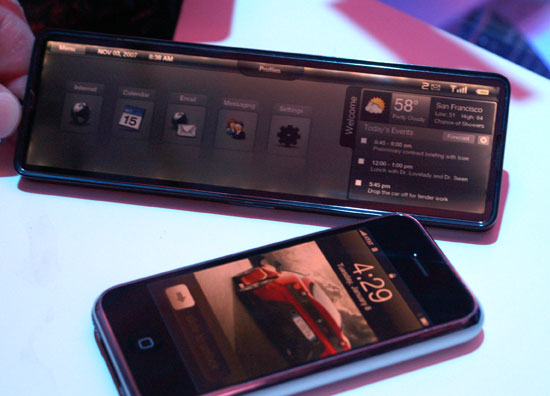 Intel expects that in 2 - 3 years, thanks to reduction in die size and thermals, that it will be in a device the size of the iPhone. Until then we'll have to deal with larger MIDs for Menlow and the candy bar form factor we saw at last year's IDF.