Menlow Based MIDs
Because of the size and power consumption of Menlow, it will only end up in Mobile Internet Devices (MIDs). We took a number of pictures of these devices, 25 of which are due out in Q2 of this year. These devices won't be cell phones, but they will support things like web browsing, email, music, pictures and some will even support GPS.

Intel told us that 80 - 90% of these MIDs will be Linux based, only a small percentage will run Vista. The Linux MIDs will have their own custom interfaces, similar to what Apple did for the iPhone, in order to improve usability and keep performance up on these lightweight platforms.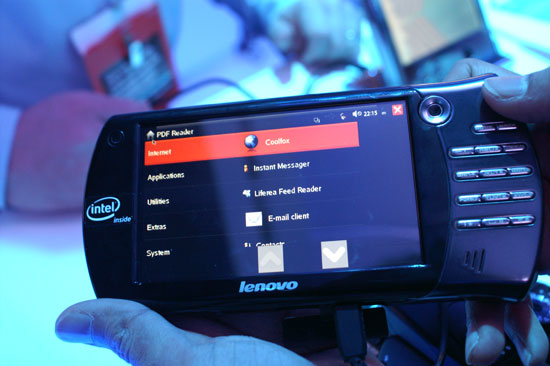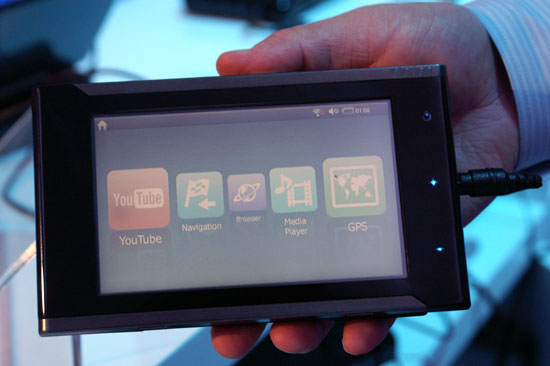 We weren't impressed at all with the MIDs we saw at the show. The ones that ran Linux had decent interfaces but they weren't anywhere near as smooth or intuitive as what Apple created for the iPhone. While these devices are aimed at a very different market, it doesn't mean that the companies making them can't learn from what Apple has done already.
We played with one Vista based MID which was absolutely horrible. The performance was beyond terrible and the desktop UI on a 5" screen just wasn't usable.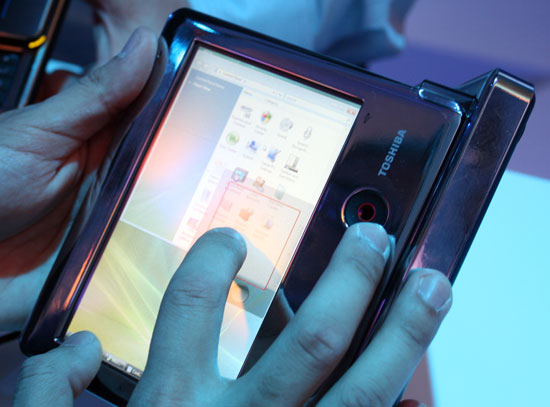 Manufacturers still have a few months to work out the kinks, and Intel is confident that there will be some gems among these first Menlow based MIDs, but we remain skeptical.
It was nice to see Menlow up and running, but our real excitement isn't about these Menlow based MIDs but what is coming in the next 3 years.