8800 GT 512MB vs. 256MB
When AMD released the Radeon HD 3800 series, NVIDIA responded by saying that a cheaper 256MB version of the 8800 GT would be on its way, priced below $200. NVIDIA delivered on part of its promise, we do have a 256MB 8800 GT in hand but it's not a sub-$200 card. The 8800 GT 256 we have is the Alpha Dog Edition XXX from XFX, priced at $229 not including a $10 mail in rebate. That's not too far off the mark but it's still not less than $200.
The XFX card we have runs at a 650MHz core clock but only has a 1.6GHz memory data rate. The reference 512MB card runs at 600MHz core/1.8GHz memory.
Quake Wars starts off showing us a trend we'll see quite often with the 256MB 8800 GT, it performs virtually identically to its 512MB brother until after 1600 x 1200 then there's a sharp drop off: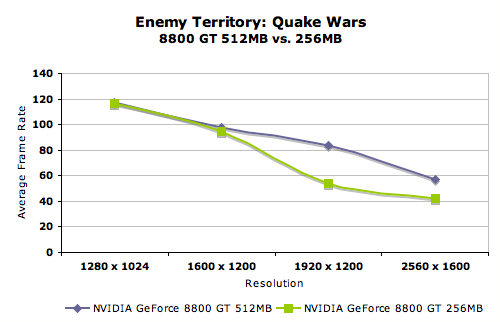 The performance hit isn't as pronounced when you turn on AA, instead you get a 10 - 20% hit across the board: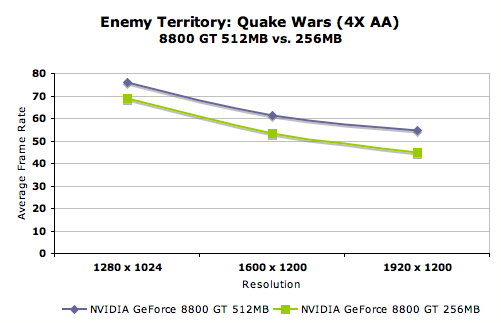 Bioshock shows the same thing, competitive performance up to 1600 x 1200 but at 1920 x 1200 the 512MB card has a 16% advantage, and a 60% advantage at 2560 x 1600. It is worth noting that neither card is really playable at 2560 x 1600 in Bioshock.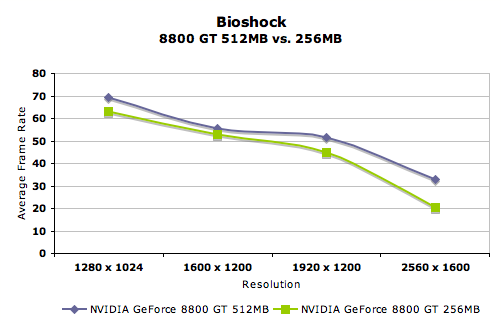 World in Conflict moves the choke point up to 1600 x 1200; the two cards behave similarly at 1280 x 1024, but the 512MB 8800 GT holds on to a 20% minimum advantage at 1600 x 1200 and grows it to 40% at 2560 x 1600.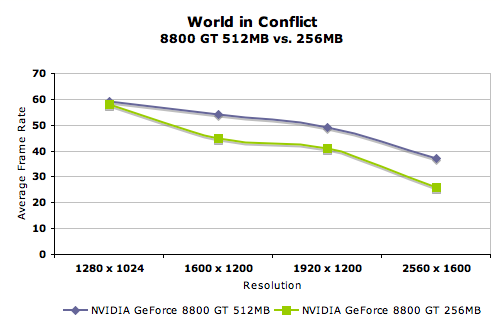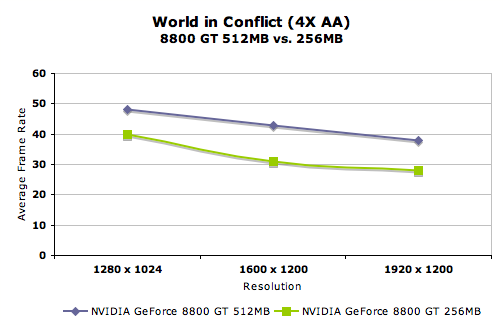 Older titles like Half Life 2 and Oblivion show absolutely no difference between the two cards, showing us that this current wave of games and most likely all those to follow require larger than 256MB frame buffers. While 256MB could cut it in the Half Life 2 and Oblivion days, the same just isn't true any more.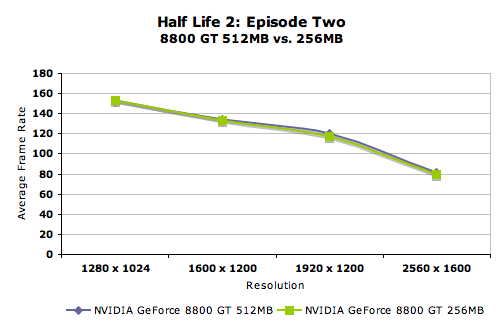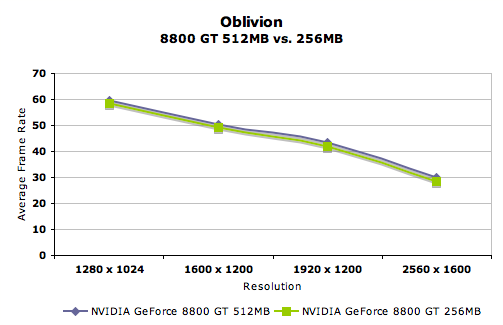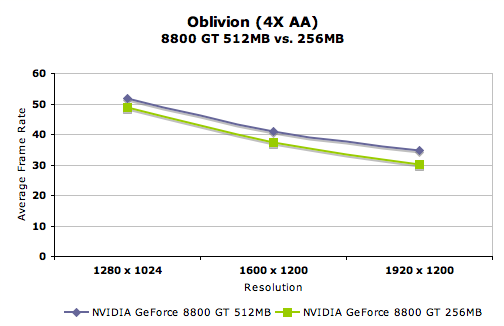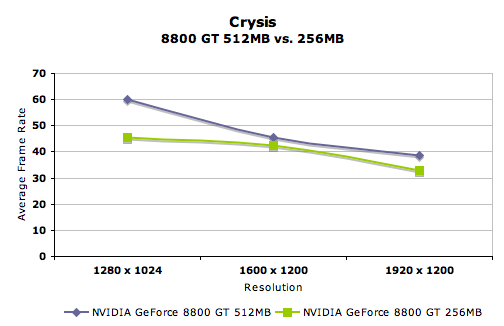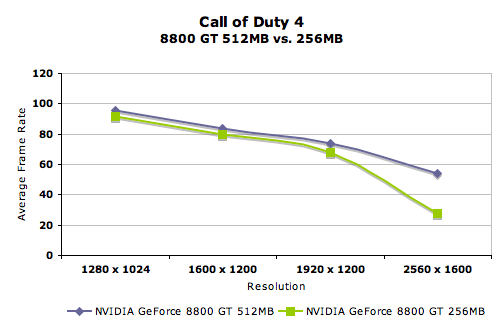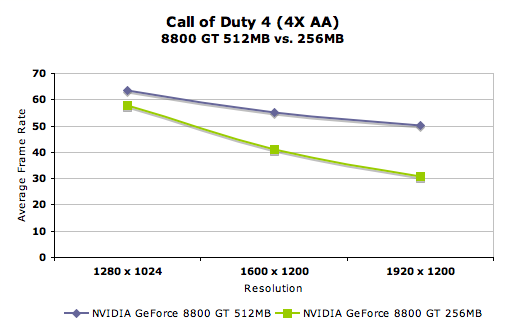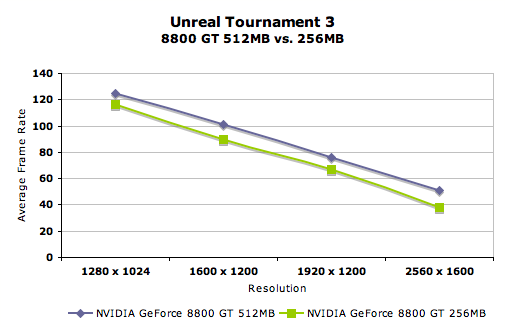 What we have here is an 8800 Ultra that's $50 more for not much more gain, and a 256MB 8800 GT that's at least $70 cheaper for a lot less performance. If you plan on keeping this card for any length of time, it looks like 512MB is the way to go. Frame buffer demands of modern games are only going to increase, and it looks like what we're seeing here today is an indication that the transition to 512MB as a minimum for high end gaming performance is officially underway. The 768MB memory sizes of the 8800 GTX are still not totally required, but 512MB looks like the sweet spot.