8800 GT 256 vs. Radeon HD 3870/3850
With the 8800 GT 256 priced at $219 - $229 it finds its way smack in the middle of the Radeon HD 3850 at $179 and the Radeon HD 3870 at around $250.
To make our job extremely difficult, the 8800 GT 256 manages to find itself performing in between the two Radeon HD 3800 cards in almost all benchmarks with a couple exceptions.
Performance in Crysis continues to be an issue for the Radeon HD series, which AMD insists is just an issue with driver optimizations. The same problem exists in Oblivion, but there's no excuse for a lack of driver optimizations there, Oblivion has been out for a very long time now.
Then there are games like World in Conflict where the 8800 GT 256 performs like a Radeon HD 3850 or worse.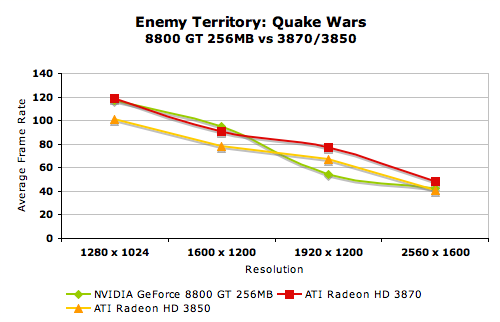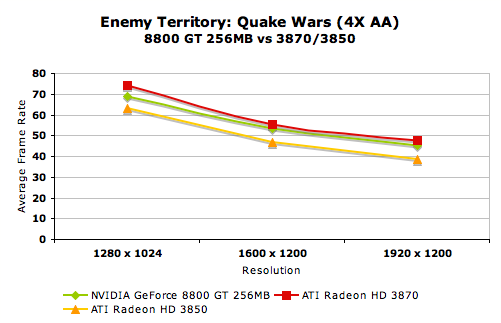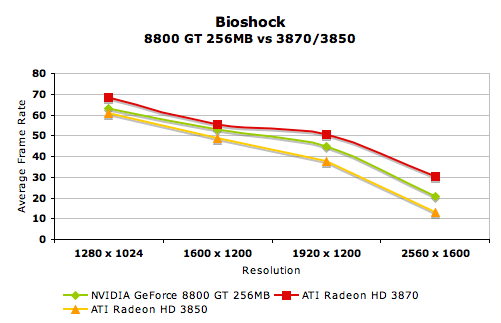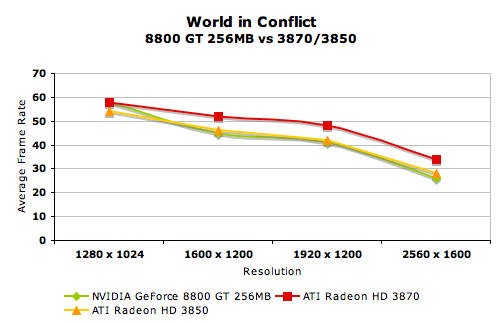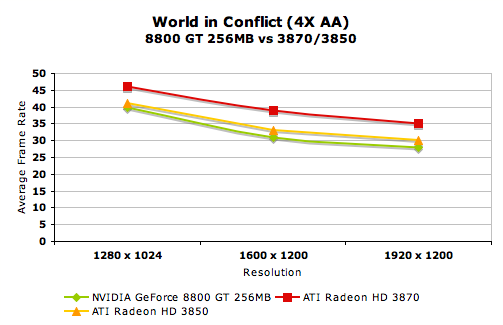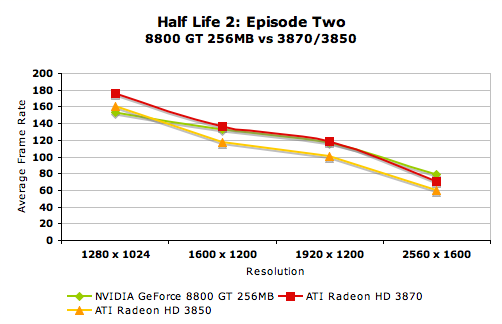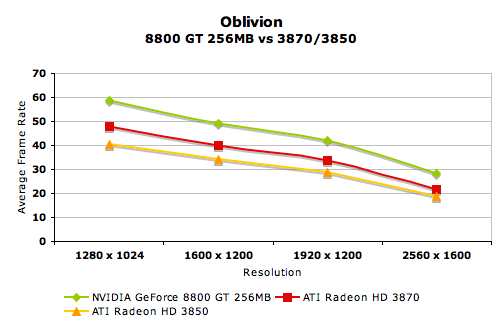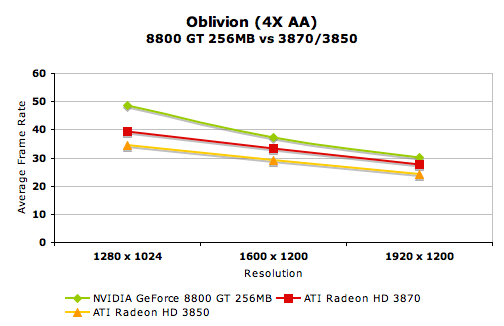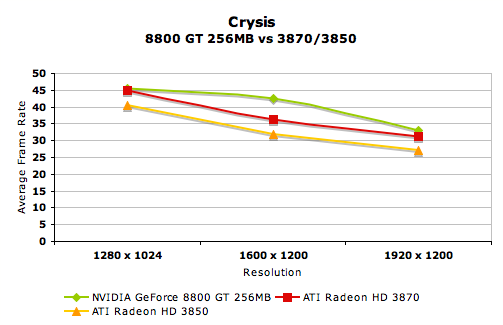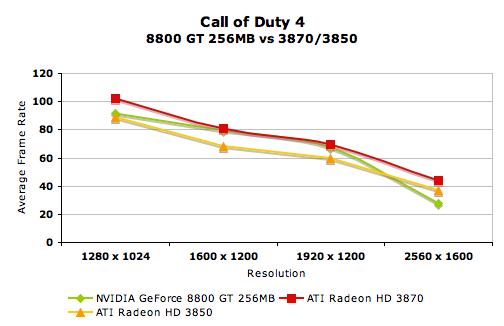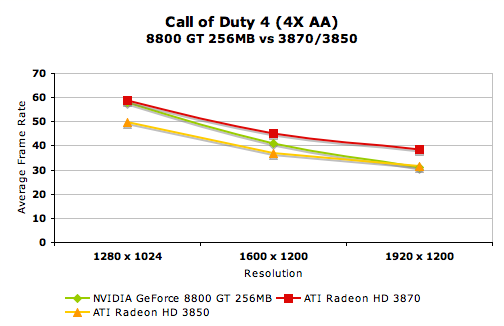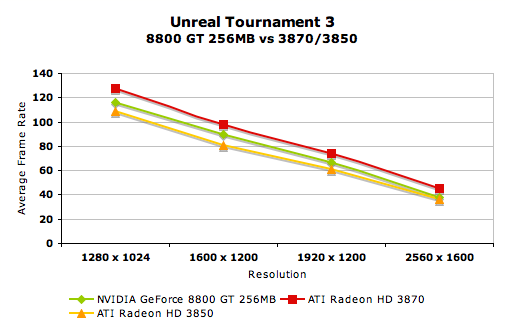 Overall, it seems like the 256MB 8800 GT can justify its price. It's cheaper than the Radeon HD 3870, but performs slower in most cases, and more expensive than the 3850 but is faster. The problem here is that the Radeon HD 3870, at $250 isn't that much more expensive, and comes equipped with twice as much memory. If AMD could bring Crysis performance on par with NVIDIA's then it'd be an easy recommendation, but instead we're left with these weird caveats.
The Radeon HD 3870 gets the nod from us here because it's not much more expensive than the 256MB 8800 GT, you get twice the frame buffer and better performance in almost all scenarios. Crysis performance is a big deal however, and the 256MB 8800 GT is a bit cheaper, so if you want a slightly more affordable alternative to the Radeon HD 3870 but don't want to step down to the 3850 then it may not be a bad option.