Hardware Changes
We wanted to see the new CPU up close, so we went straight to our original Xbox 360 disassembly instructions which, surprisingly enough, still work on the new consoles. There are a couple of changes, the only torx driver we used was a T12 and the torx screws on the bottom of the console are now a mixture of gold, silver and black whereas they used to be just silver and black. Other than those changes, the entire process can be completed just the way we diagrammed it over two years ago.
With the tops off our Xboxes, we can look at some of the changes first hand: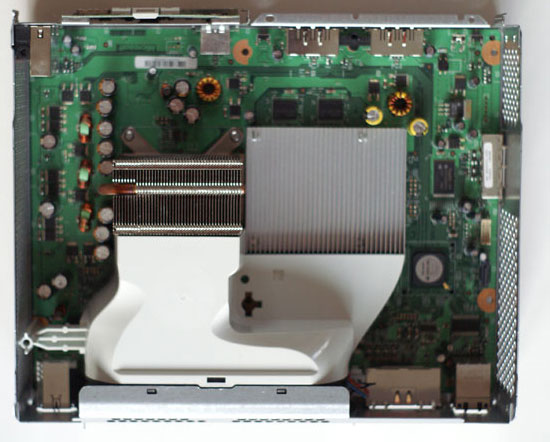 The original Xbox 360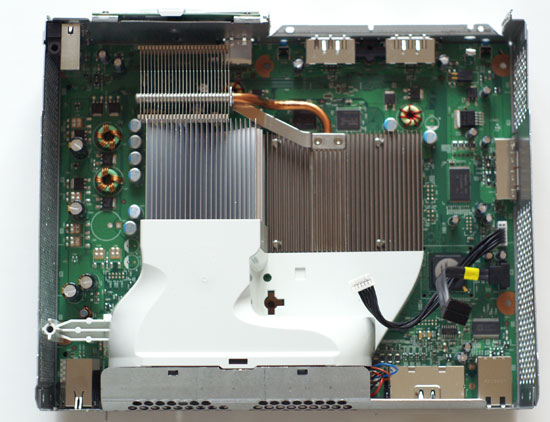 The new Xbox 360, the additional heatsink you see at the top of the image was originally added in an earlier model of the Xbox 360, it makes another appearance here in the Falcon
The cooling setup is definitely less beefy than with the original console: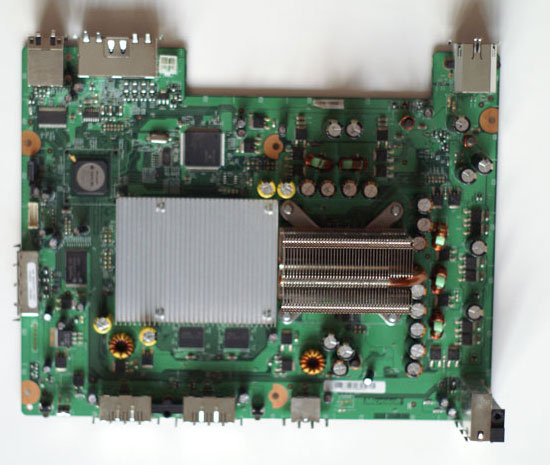 The original Xbox 360, note the heatpipe running through the CPU heatsink on the right. The GPU heatsink is on the left.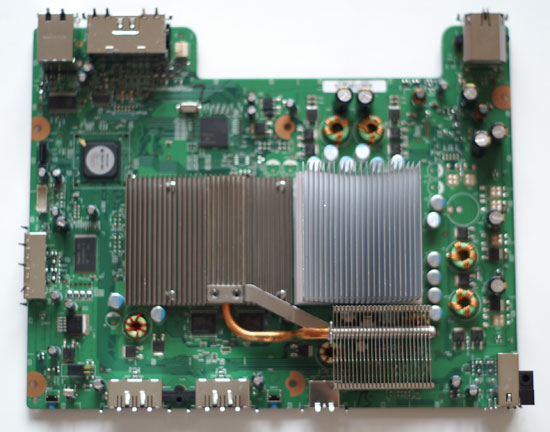 The new Xbox 360, note the lack of a heatpipe going through the CPU's heatsink (right) and the additional heatsink for the GPU (bottom right).
It's amazing how little has actually changed with the internal design of the console, obviously some components have changed (e.g. DRAM) but the general layout remains the same after two years.