Out with the Old, in with the Mid-Range
We did this comparison in our 8800 GT review and decided to port the numbers over here too. To make the comparison a little more dramatic, we're pitting the lowly Radeon HD 3850 against the some of the previous kings of the hill: the GeForce 7950 GT and the Radeon X1950 XTX.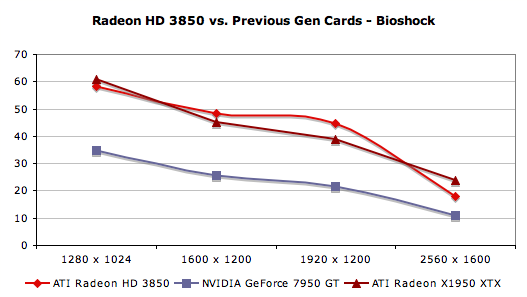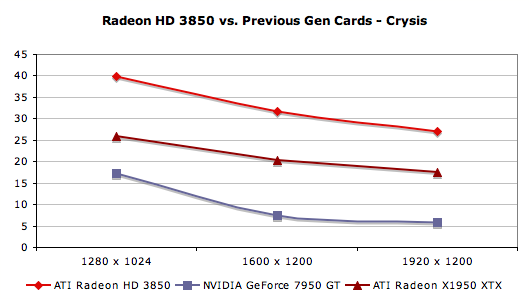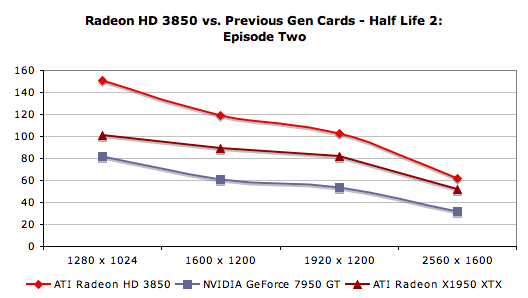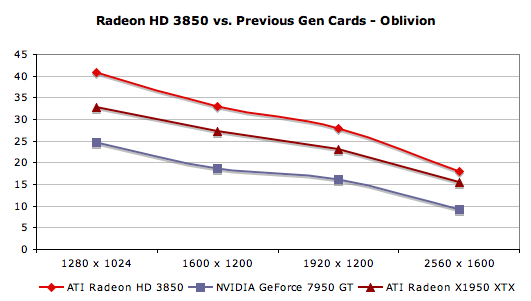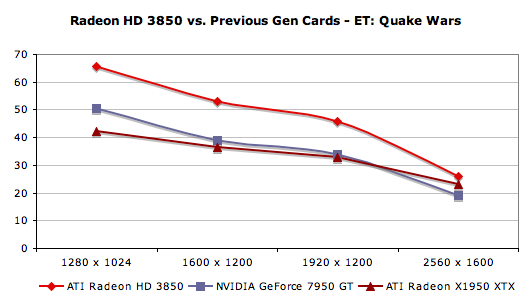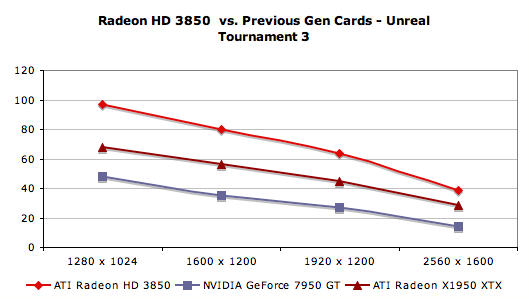 At only $179, the Radeon HD 3850 manages to outperform both cards. You might view Bioshock as an exception but keep in mind that the X1950 XTX is running the DX9 codepath while the Radeon HD 3850 is running a more GPU-intensive DX10 path, the new midrange card still wins.