Industry Support for DTX?
AMD sent us this slide showing the manufacturer support for DTX: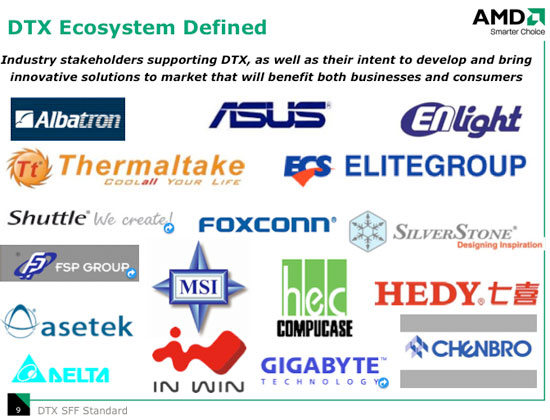 There are obviously some big names on that list, but what about actual products?
It looks like AMD's partners have five DTX chassis in development and another five mini-DTX: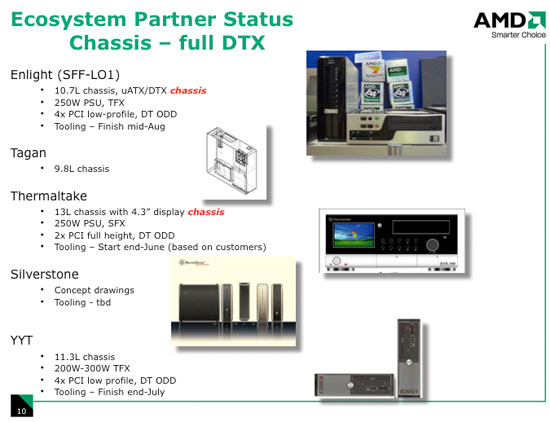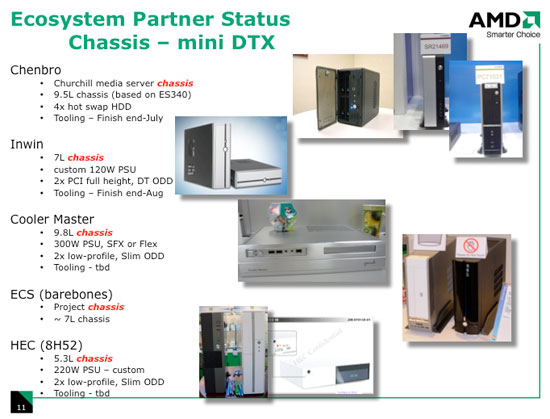 Motherboard support is also there, but we haven't seen anything publicly available yet despite a number of designs being complete as of publication.