The Reference Platform
Why are we even talking about DTX today? AMD sent us its first DTX reference platform, showing us that actual progress had been made on the standard since its announcement at CES in 2007.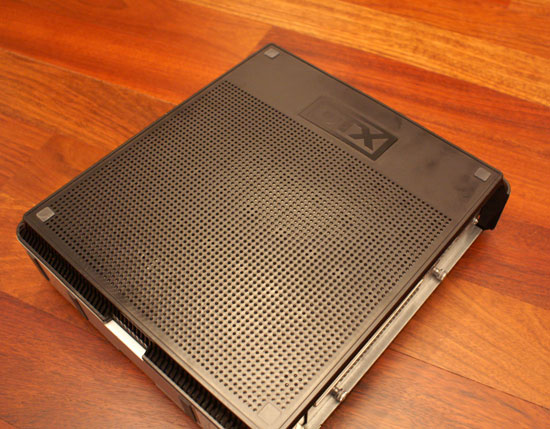 The system uses a reference AMD 690G DTX motherboard, AMD Athlon X2 BE-2350 (45W Athlon 64 X2 running at 2.1GHz), 1GB of DDR2 memory, with a standard 3.5" hard drive, slim form factor DVD drive and a 250W power supply.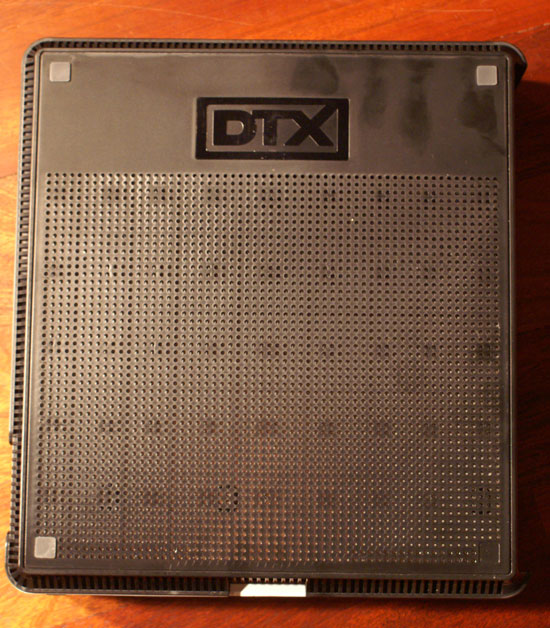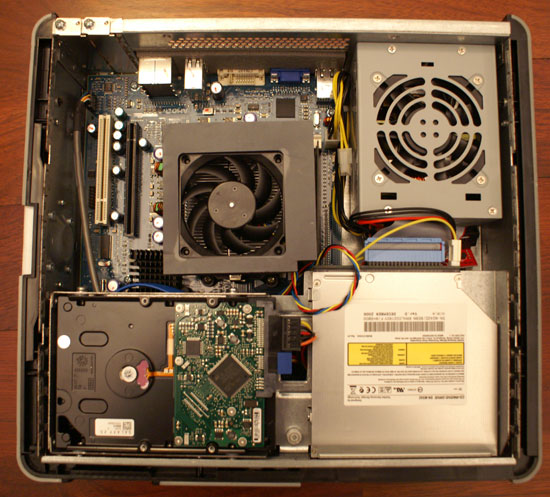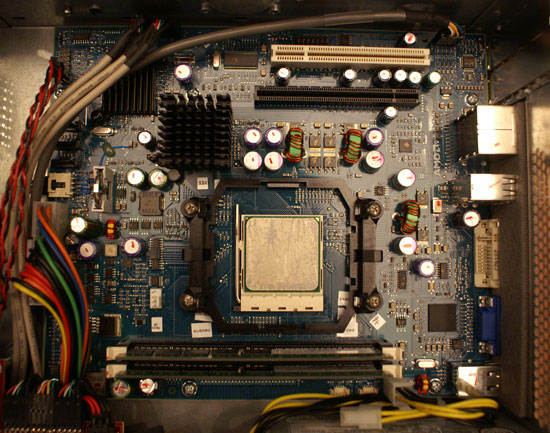 The system itself is quite compact, albeit not particularly stylish. It works and we already know how the Athlon X2 BE-2350 performs so there are no complaints there.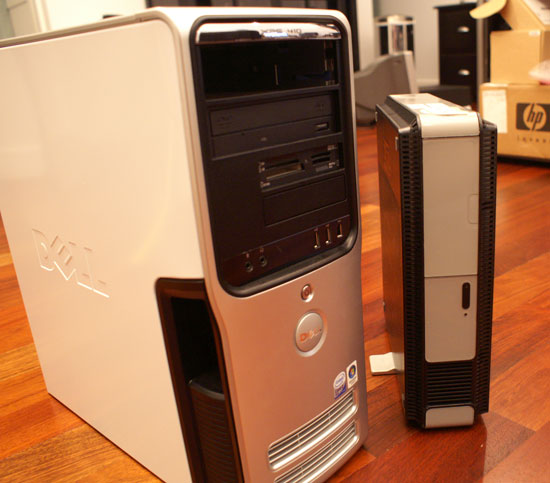 With a power supply fan and CPU fan running, it's reasonably quiet but obviously not silent. AMD mentioned that the prototype chassis we received was missing a vent over the power supply and thus would be louder than normal. We noticed that during usage the fans spun up to a level too high for use in a quiet HTPC environment. AMD cautioned us against drawing any conclusions based on this prototype's performance, and we tend to agree (although that does mean that the reference design is good for little more than some nice pictures).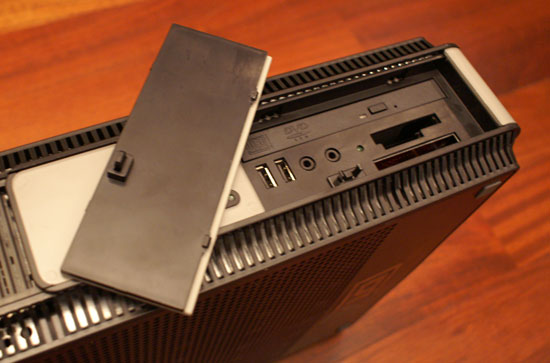 The removable flap covers the DVD drive, but isn't hinged, it just comes off...thankfully this is a prototype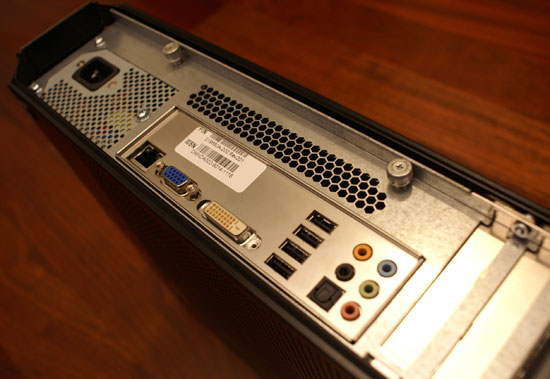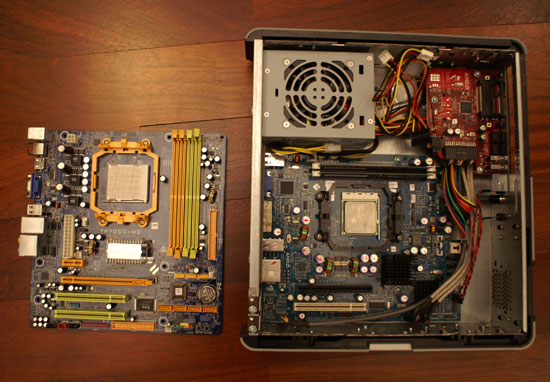 A micro ATX motherboard (left) vs. DTX platform (right)
Obviously the performance of the reference design doesn't really matter in the grand scheme of things, it's really a question of how well the designs that hit the market in the future fare.