FSB Scaling: 1066MHz, 1333MHz
It's not all about on-die cache with UT3; we wanted to see if the L2 cache dependency also extended to needing a fast memory subsystem as well. Intel's Core 2 CPUs still rely on an aging front side bus to make the journey out to main memory, so we toyed with increasing the FSB from 1066MHz up to 1333MHz to see how large of an impact existed on UT3.
Our original investigations into FSB performance showed that the move to 1333MHz wasn't a big deal, yielding low single-digit performance improvements in our usual tests.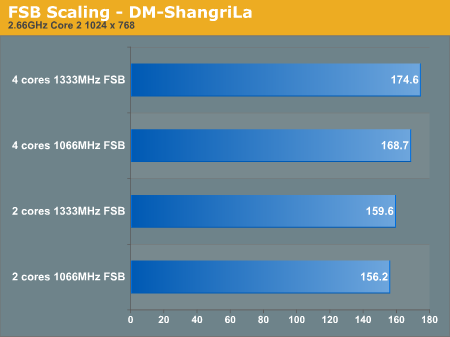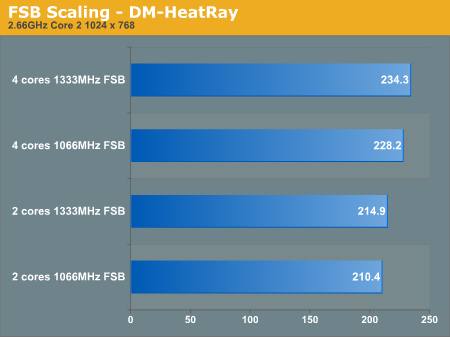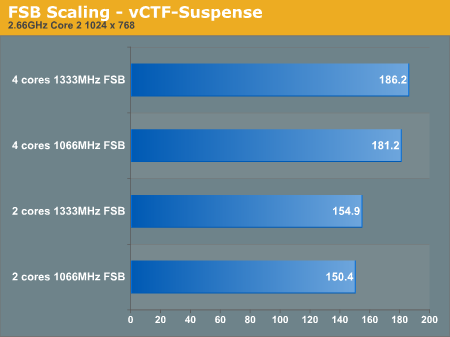 Unreal Tournament 3 appears to be no different, even with four cores consuming data at 2.66GHz we're looking at a 3% increase in performance on average. The 1333MHz FSB isn't really necessary, while it would make more of a difference at smaller cache sizes, Intel just doesn't offer CPUs with small caches and 1333MHz FSBs.
Large caches? Absolutely. Faster FSB? Not necessary.