Multi-Core Gaming is Upon Us
Epic's Unreal Engine 3 is well threaded, it must be in order to run on the multi-core Microsoft and Sony consoles, and thus us multi-core PC users benefit.
Intel has been waiting for a real reason to push quad-core gaming for a while now, will UT3 be that reason?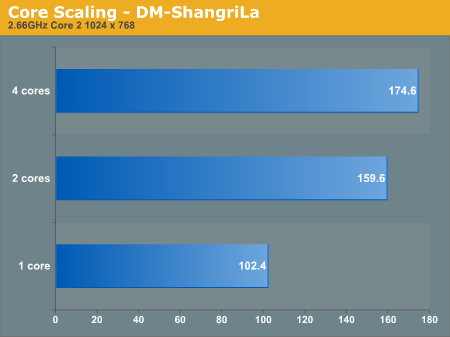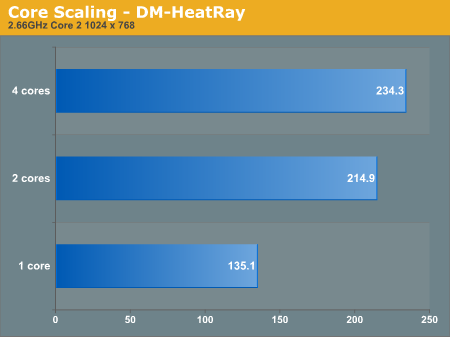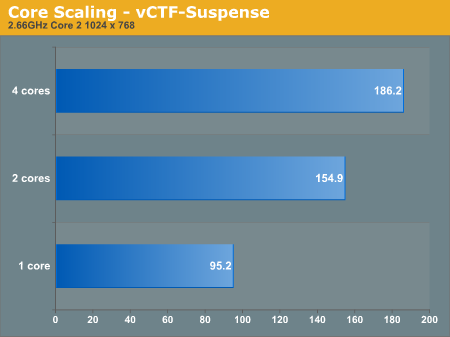 We don't often look at single-core performance given how cheap dual-core CPUs are today, but it's important to look at where we've come from over the past couple of years.
One to two cores gives us an impressive 60% increase in performance on average, if we look back at our first dual-core processor review none of our gaming tests showed any performance increase from one to two cores. From 0 - 60% in two years isn't bad at all.
The performance improvement from 2 to 4 cores isn't anywhere near as impressive, but still reasonable. In our first two tests we see a 9% increase and the third one gives us a 20% boost, for an average 13% jump in performance.
If 3D games follow the same trend that we've seen over the past two years, it'll be another two years from now before we really see significant performance increases from quad-core processors. If in 2009 we hardly bother with dual-core chips because quad-core is so prevalent, you'll not hear any complaining from us.