ASUS EeePC
ASUS stopped by the show with its new EeePC, a sub-$400 notebook designed for emerging markets, classrooms, and other cost-conscious users.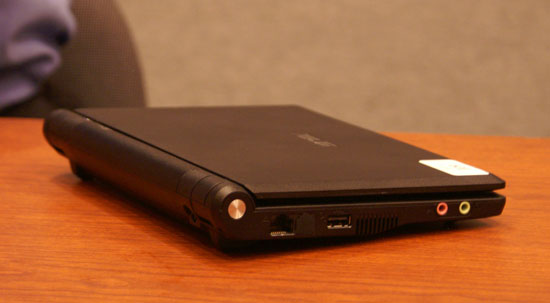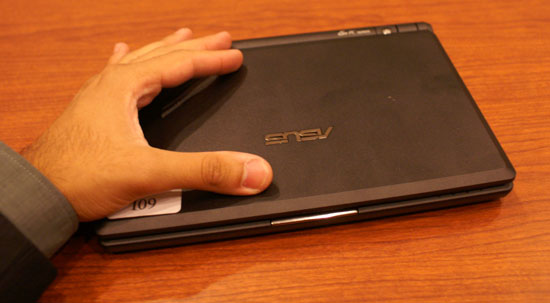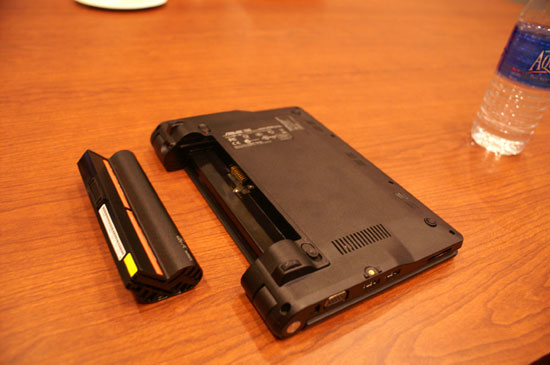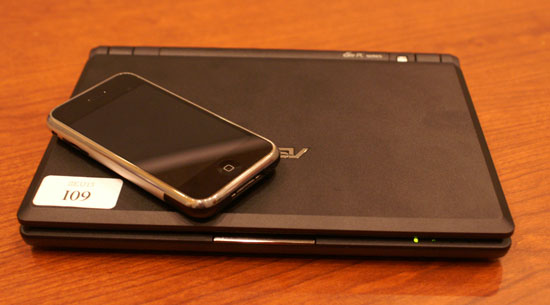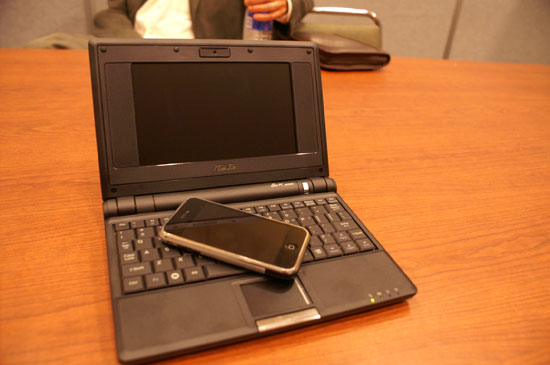 The system features a 7" screen, Celeron M processor, 256MB of memory and a 2 or 4GB flash hard drive. Wireless and wired Ethernet are both supported and two models will be available, one priced at $250 and one at $350. Availability should be sometime in October, with widespread retail availability sometime by the end of this year or early next year.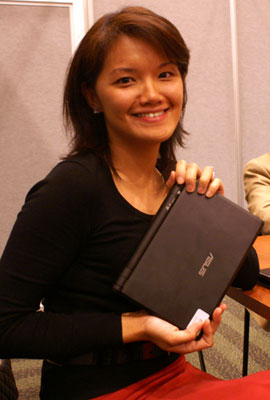 Vivian, a new hire from ASUS, poses with the EeePC
The system runs Linux and ASUS has done nothing to prevent users from installing their own OS on the machine, it's as open as can be.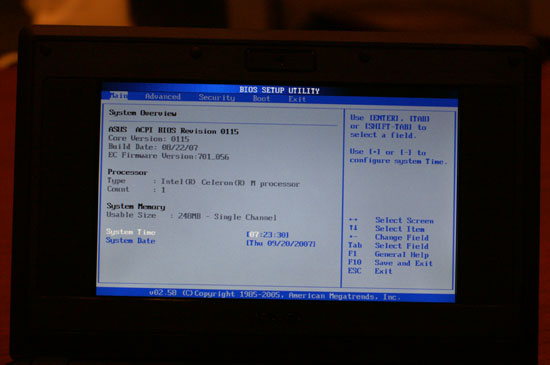 The keyboard is cramped and we weren't happy with the feedback from the keys (the keyboard itself seemed to have a little too much bounce in it), but the form factor of the device and sub-2lbs weight were particularly attractive.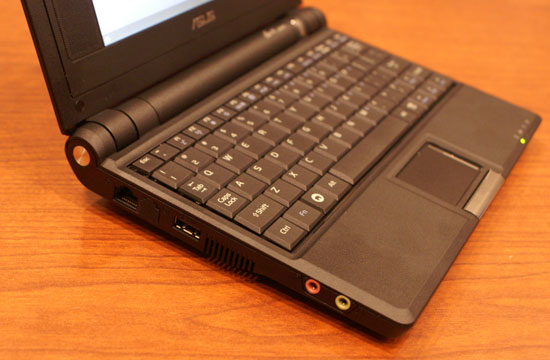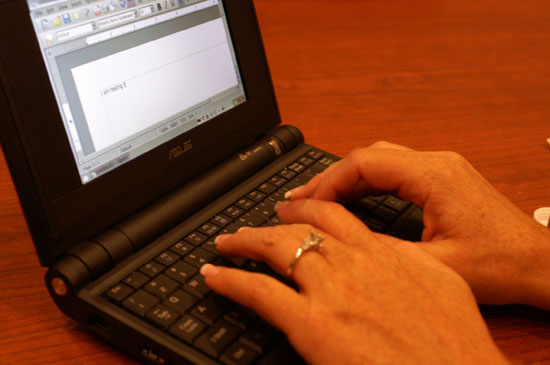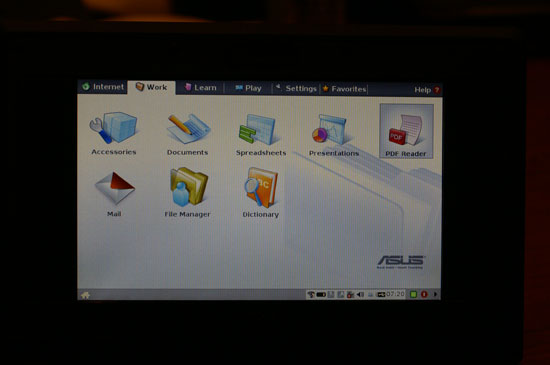 Applications took a few seconds to launch and boot time was a respectable 22 seconds (from power on to desktop use); performance wasn't staggering, but it wasn't bad either.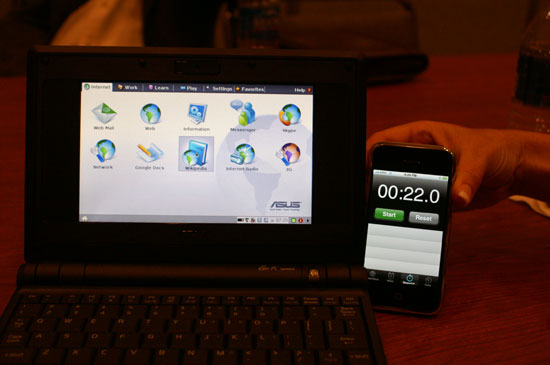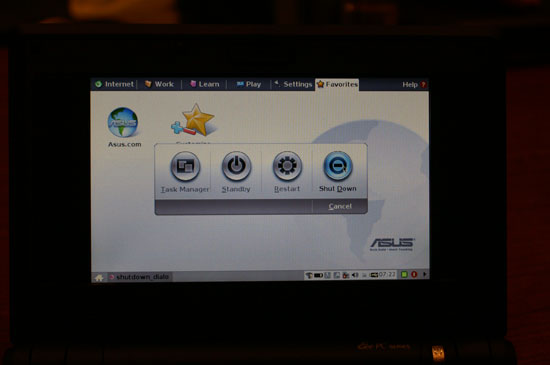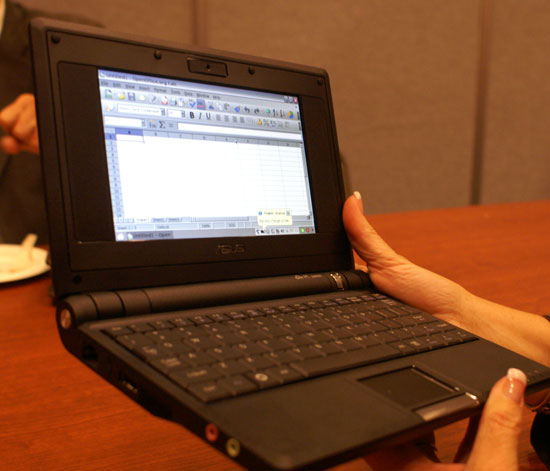 The screen and keyboard being cramped were our biggest issues, but what more can you ask for at the price points ASUS is targeting?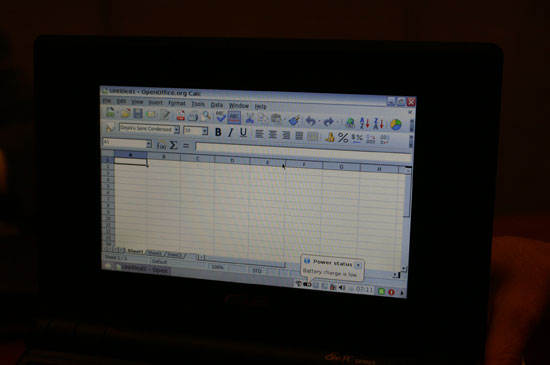 The software stack is entirely open source, featuring OpenOffice and a number of other free/open applications.